On December 5, 2023, Luminous The Symphony of Us will officially debut at EPCOT in World Showcase. This new show will utilize fireworks, fountains, lights and music to connect everyone through commonalities of the heart. This new show shows how unique individual melodies come together to form a great symphony. In this case, it is the "symphony of us."
Luminous The Symphony of Us is made up of several movements which represent life experiences that people have in common. The goal of this is to show that we are more alike than different. Adding to this are two original songs that were written just for this show. There are also new arrangements of beloved Disney songs.
The show will start with World Showcase coming to life as guests hear voices from each pavilion welcoming them to the great gathering. With the tap of a conductor's baton, the first movement will begin with the original song Heartbeat Symphony. This sweeping ballad will begin to take people on the emotional journey together during this show.
Disney released a behind-the-scenes look at some of the recording sessions of Luminous The Symphony of Us that includes a preview of Heartbeat Symphony.
They symphonic journey will then head to the "tender love of parenthood, highlighting childhood moments where each of our journeys began." There will be a multilingual arrangement of You'll Be in My Heart during this part. Things will then transition to Proud Corazón for the movement of the symphony that is dedicated to the bonds of family. This is followed by the friendship movement that includes songs like You've Got a Friend in Me and Friend Like Me to take viewers back to the "days of recess and friendship bracelets."
The romance movement will follow with a beautiful arrangement of So Close from Disney's Enchanted. This celebrates moments when melody blends together between two people as they become a couple.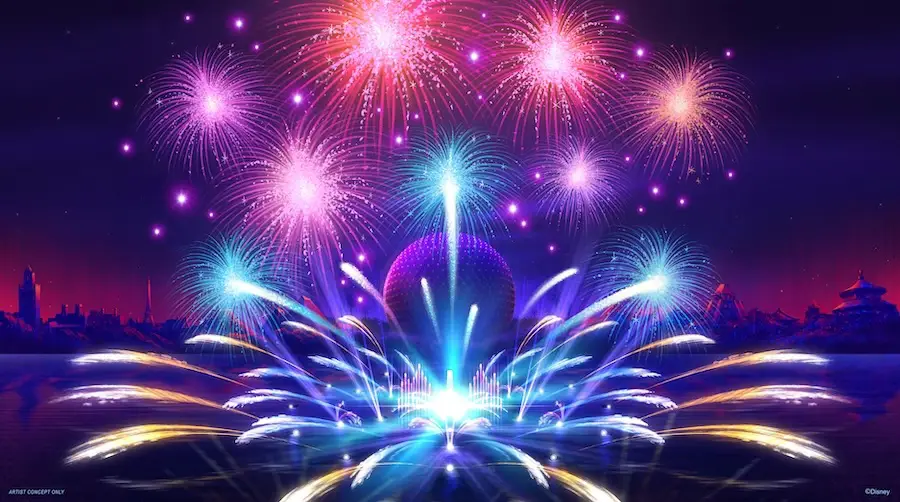 Another movement in life and also in this show will be focusing on the quiet loneliness of loss. For this section, songs like When She Loved Me and Remember Me move on to Into the Unknown with the "echoes of those around us remind us that we're never truly alone." As the symphony moves out of the darkness the music will crescendo to I See the Light from Tangled which will catapult the show into the second original song called Beating of our Hearts. This is where everyone will come together as one in the great symphony of life.
Music will be an incredible crucial part of this show and the story it tells. Disney Live Entertainment partnered with Pinar Toprak to create this show's score. Pinar has worked on multiple film soundtracks and her music can also be heard by Spaceship Earth in the EPCOT anthem at night. There are also an incredible symphony and choir of voices lending their vocal talents to the score along with singer/songwriter Sheléa and the multi-talented Katharine McPhee.
Luminous The Symphony of Us will be arriving at EPCOT on December 5, 2023. What do you think of what you are seeing of it so far? Share your thoughts and opinions in the comments below!