One of the great things about Japan is that there are lots of trains. Because there are lots of trains, there are also a lot of opportunities to go on adventures. One adventure that I've really been enjoying is taking the train to Kamakura. Really, I should say taking the train to different parts of Kamakura. On our first trip to Kamakura, we had a blast visiting Tsurugaoka Hachimangu and a few other stops along the way. The second trip was completely different but perhaps even more awesome!
The second trip started off even more awesome because instead of just one train to get to our destination, we had to take three trains. The first two trains on this trip were quite modern. The third, however, was older and ridiculously charming. It also took us to a less modern area of Kamakura, which I loved. The whole experience getting there was really wonderful. This time, our destination in Kamakura was Hasedera Temple. This is one of the oldest temples Kamakura.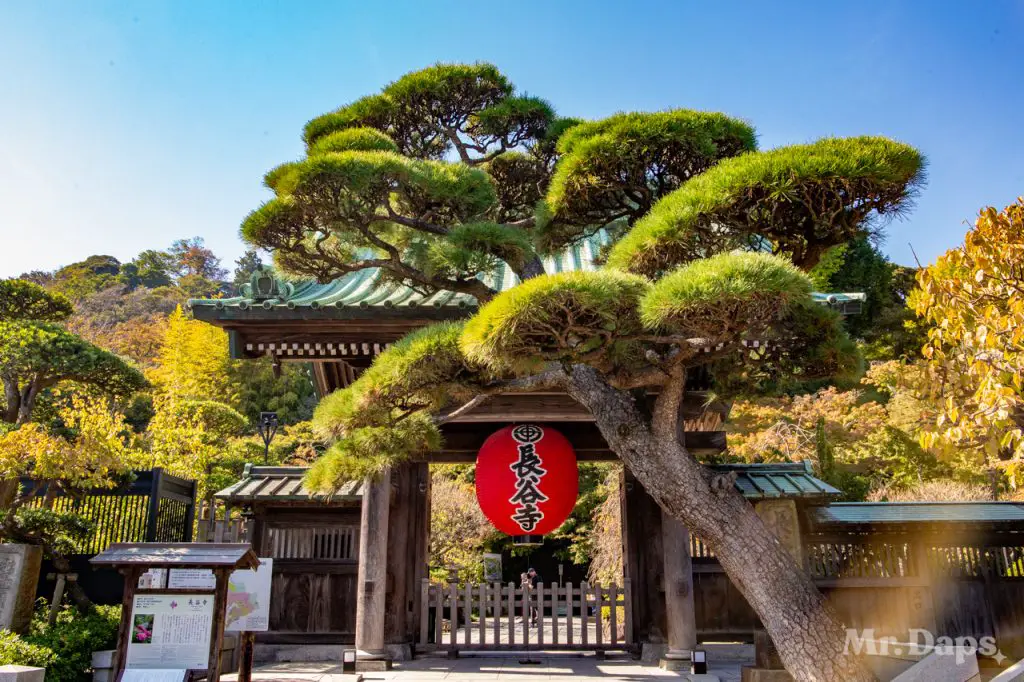 The temple itself was only about five minutes form the train station. It was on the side of the hill and was beautiful. I can only imagine what it would look like in the spring as I think it would have taken things up another notch. The front gate had a giant bonsai tree in front of it. Inside, there were many other beautiful things to experience.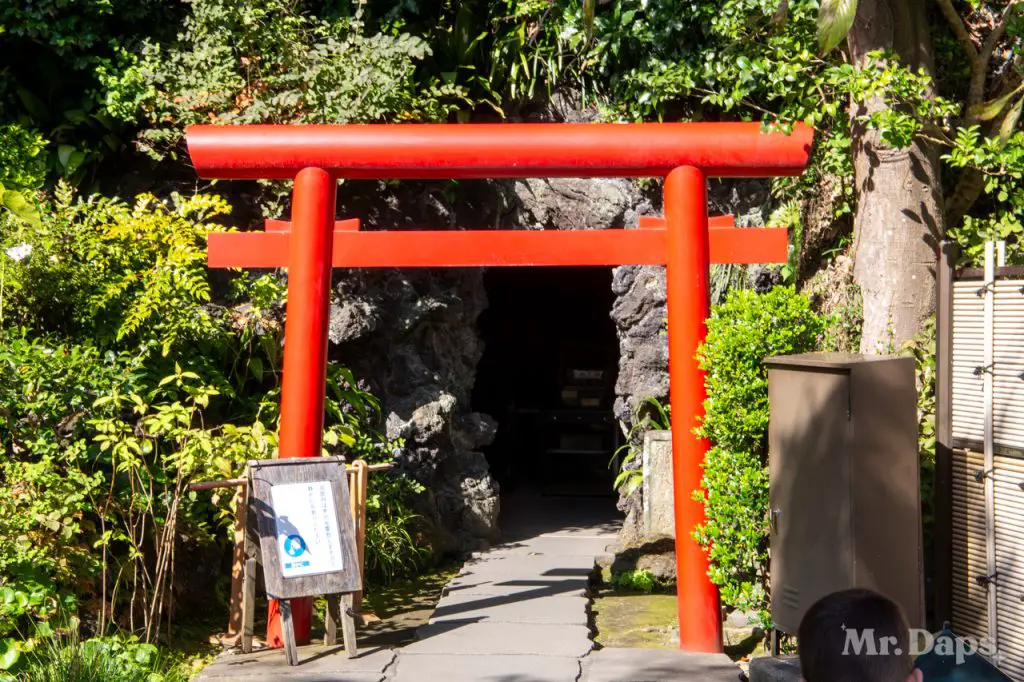 After enjoying the Koi ponds for a few minutes, we found out way over to the side of the gardens where we discovered the Benten-kutsu cave. This was an incredible cave where it is said that Kobo Daishi, the Japanese Buddhist saint, would practice in seclusion. There were multiple statues carved in the walls along with a place to write wishes and leave them as an offering. There were also candles on hand to be offered as a tribute as well. It very much reminded me of one of the tunnels that Indiana Jones would make his way through.
Back outside again, we started to make our way up the hill and to the temple itself. There were a few steps for this hill, but not as many as other places in Japan. About halfway up there was Jizo-do Hall. It was surrounded by Jizo statues, also called Sentai Jizo or Thousand Jizo standing in rows. Jizo is a Buddhist deity that protects children and gives prosperity to one's descendants. After spending a few minutes here, we continued up the hill to the temple.
The top of the hill had the Kannon-do Hall. This is the part of the Hasedera Temple that houses the eleven-headed statue of Kannon, the Buddhist goddess of mercy. This statue was carved out of a single trunk of a camphor tree in the 8th century. Photos were not allowed. However, it was incredible. My nephew and I spent several minutes looking at this statue and discussing its different elements. It really was beautiful and also detailed.
Outside in the courtyard there was a place to write your wishes and hang them. This was under a tree with some beautiful wind chimes. There was something magical about hearing them gently make their music in the wind as I wrote down my wish. I won't say what I wished for as I'm pretty sure the same rules apply in Japan about telling your wishes as they do in America.
After enjoying exploring around the grounds for a few minutes and taking some more photos, we made our way out to an overlook where there was a beautiful view of the city and sea below. A few photos later, we heading back down the hill and toward the train station. Along the way, we found a very cute coffee shop. We had a tea latte thing that was very interesting. I think I would try it again but it definitely was nothing like a traditional latte I am used to.
The next destination of the day was the Great Buddha of Kamakura. This is a bronze statue of Amida Buddha that is found on the grounds of the Kotokuin Temple. It is really quite spectacular to see. This statue was cast originally in 1252. Initially, it was inside of a temple hall. However, multiple typhoons and a tsunami in the 14th and 15th centuries destroyed the temple buildings which eventually led to the Great Buddha standing outside in open air.
After seeing the Great Buddha of Kamakura, it was time to find lunch. This proved to be more difficult than expected. Since we weren't finding anything open or that we really wanted, we made our way back to the train station. We figured we'd find something somewhere after we had boarded the train. On the way back to the train station we found a Tully's and that became out lunch stop. For lunch we had a chili con carne hot dog thing and really, it was quite decent, albeit different than anything I would have in the states.
After lunch, we hopped back on the first of three trains to make our way back home. This train was notable because it really was charming to look at. It seemed like a blast from the past and while not as modern or quiet as other trains we rode, it made up for it with its charm. It was almost as much fun as visiting the temple!
Finally we made our way back to our city and disembarked from the last train of the day. We were all exhausted but also excited about the beautiful day we had. The next adventure on the list was to visit Nikko to see the autumn colors and other offerings it has in the area. So far Japan has been an absolutely beautiful country with people who are equally beautiful. I love the kindness that is found here. It really is amazing and I highly suggest people visit here. They will love it! I know I am!