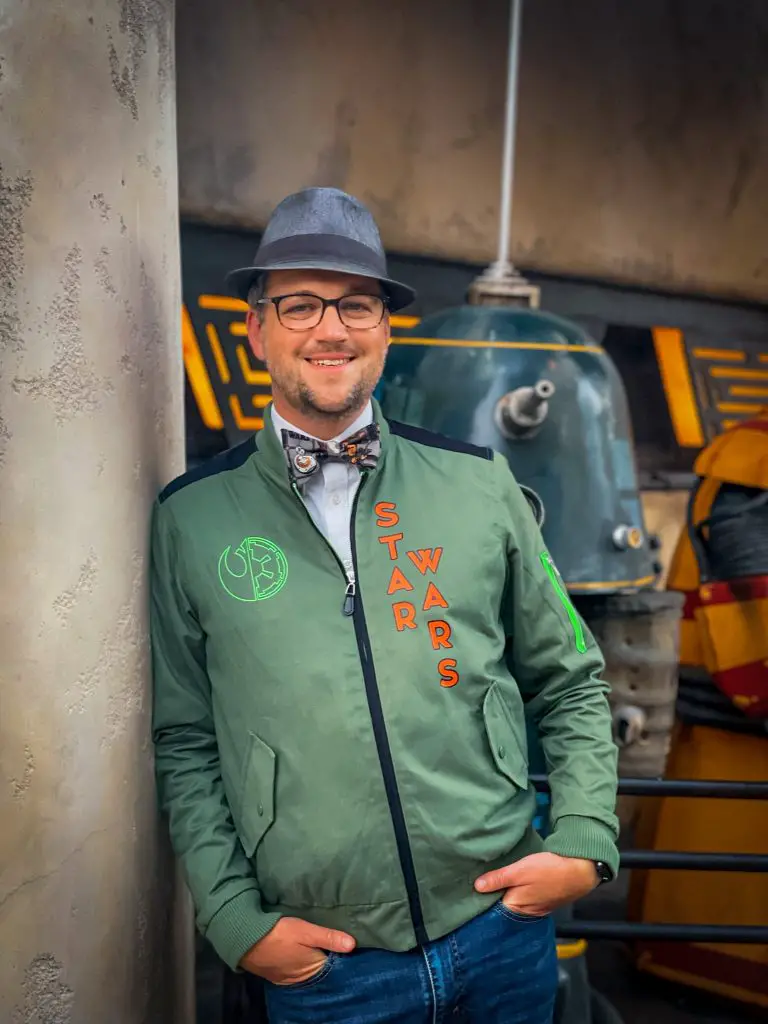 With the news that the Haunted Mansion is expanding further into New Orleans Square, there are lots of thoughts, speculation, and opinions being discussed. As with most changes, there is always a bit of fear of the unknown. However, as we look forward to the expansion next year, there are plenty of reasons to be excited! Below are a few of my thoughts as I think about this expansion, look at the concept art, and dream about the future.
---
Please take a moment to read them and then share your thoughts in the comments below. It is ok to disagree with my thoughts as that is all they are: thoughts I had while dreaming about how this expansion will look in the future. It's also ok to be excited about this, just as I am. However, don't be disagreeable if you disagree. And if you do agree with me, be kind to those who think differently! Let's share our love of Disney and our different opinions in a way that is positive and build people and community up, rather than something that hurts feelings and is destructive to the community. Let's have discussions and keep kind.
---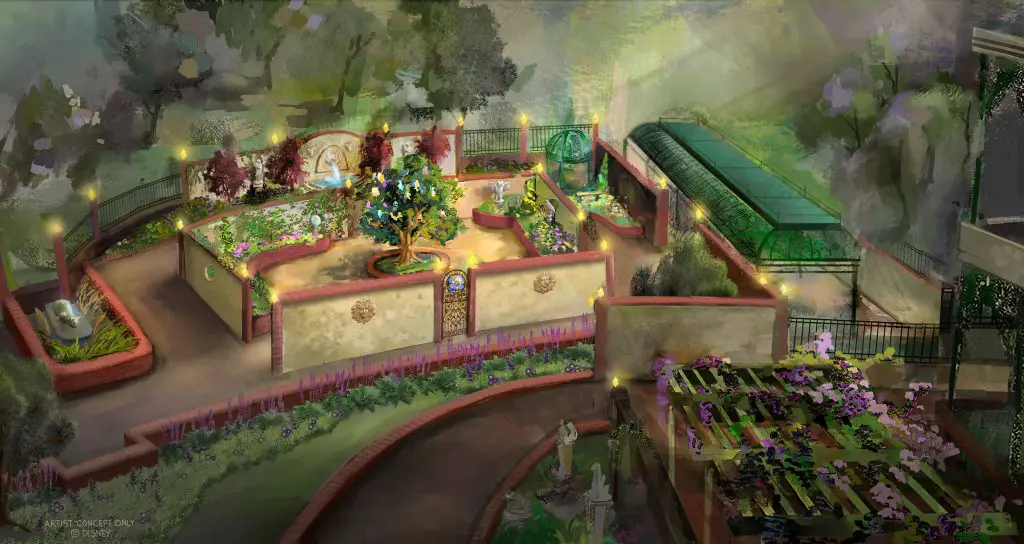 Expanding the Queue to the Extended Queue
One of the big things I've seen discussion about is the expansion of the queue into the area that is currently utilized as an extended queue. While on the rare occasional quiet morning in the park this area can sometimes be fairly open for photos or to just enjoy a quiet moment, more often than not half of this area is an extended queue. The other half often ends up with a line for the popcorn cart and whatever popular bucket is out during whatever season it happens to be.
The expansion of Haunted Mansion will provide structure and intention to this area. No longer will it be an area filled with white ropes and temporary poles, instead it will be an area that continues the story of the Haunted Mansion. This new approach will not only be intentional but also more magical than the temporary white rope approach.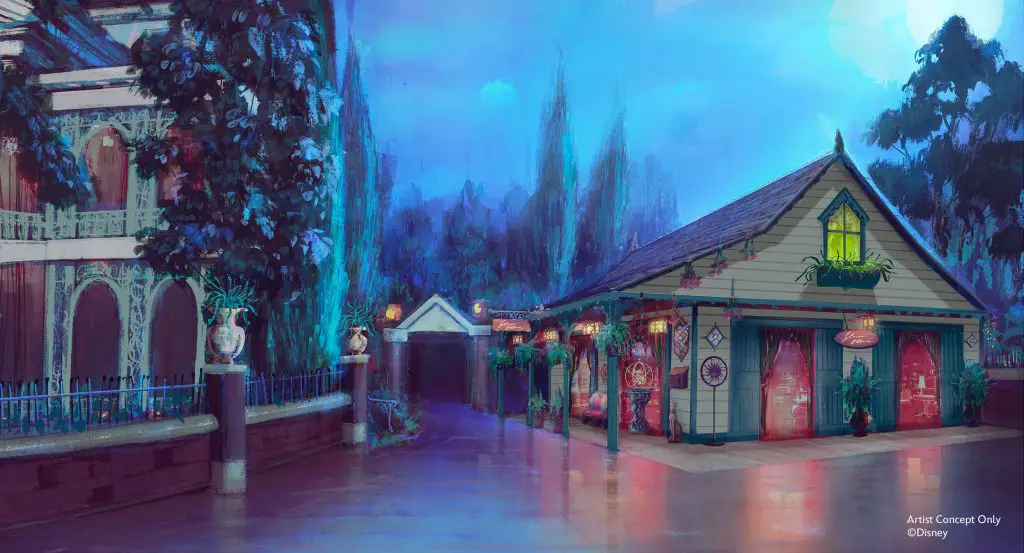 More Room for More Story
The extension of the Haunted Mansion also provides room for an extension of its story. This is a story that continues to remain popular decades after being first introduced at Disneyland. It has had different iterations of it replicated in different ways around the globe since then in theme parks, the silver screen, with The Muppets, and even video games. The Haunted Mansion holds a certain intrigue that continues to ignite imaginations of fans around the world. Extending the story further out into New Orleans Square will only add to this.
Madame Leota has always been a fan-favorite as well. Giving her a carriage house that is also a store at the exit of the attraction will not only give guests a chance to bring home souvenirs, but also help carry the story west of the Haunted Mansion. With Princess Tiana's story also taking place in and around New Orleans, this will help create a more cohesive world and transition from New Orleans Square into Critter Country and the new Tiana's Bayou Adventure.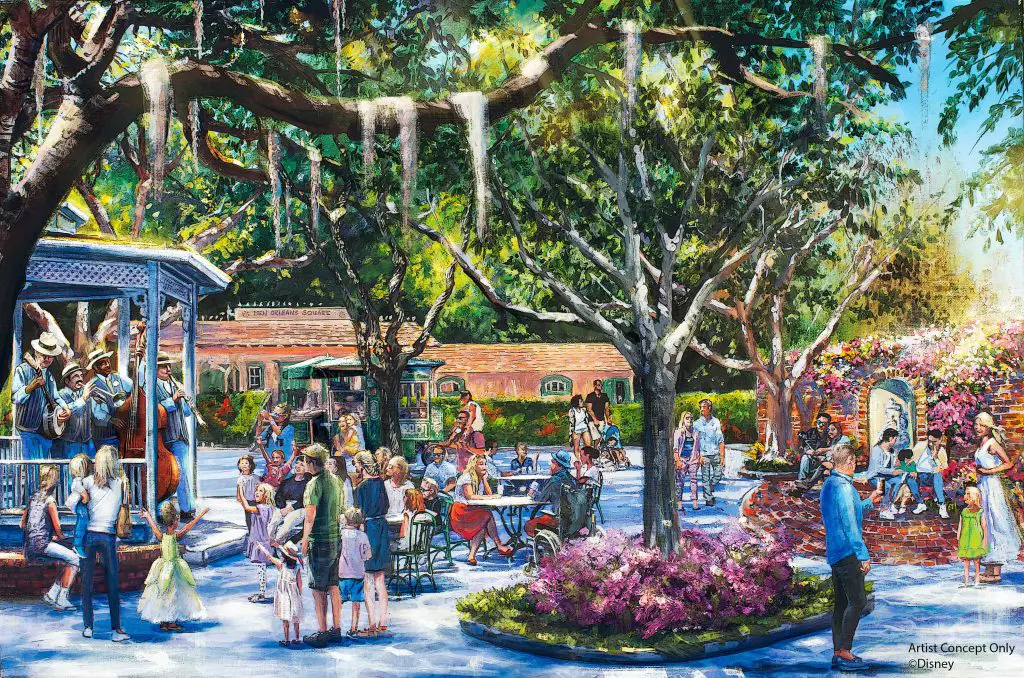 The Dichotomy of Disney Fans
There is a dichotomy to be found in Disney fans. We absolutely love when Disney makes immersive experiences that world build. We love being able to step into the middle of the story that we know and love and be surrounded by it. On the flip side, we also tend to have a hard time with change. As exciting as new things are, there is also a bit of trepidation. Quite often it is the time of transition that is the hardest. While new things are exciting, not knowing what they are and exactly how they will turn out can be hard. There is this pull from two different directions that are directly in conflict with each other. Quite often once the new thing has been unveiled, it ends up being loved. To add an extra element to this internal conflict, there are often times when Disney fans think that things should be changed until the change is actually announced.
As I think back over the last few years at the Disneyland Resort, a few things come to mind. The Rivers of America and the Disneyland Railroad were both modified to make room for Star Wars: Galaxy's Edge. At the time, there were definitely fears about how this would turn out. This is not an issue anymore and fans now getting to experience Star Wars like never before. Over at Disney California Adventure, A Bug's Land was replaced by Avengers Campus, which is also quite popular. Going back a bit further, the original entrance of Disney California Adventure made way for Buena Vista Street and Carthay Circle, which added a very healthy dose of Disney (specifically Walt Disney) to the park. It seems that each of these things have also led to something even better in the future in one way or another. Each new project builds on the projects before them. While change can be hard, it is also beneficial for both new and long-time Disney fans.
I should note that I am not exempt from this internal conflict. There are definitely things from the past that I miss. However, I also treasure the memories I have because of those things, places, and experiences. It is one of the reasons I'm very glad for digital photography and video!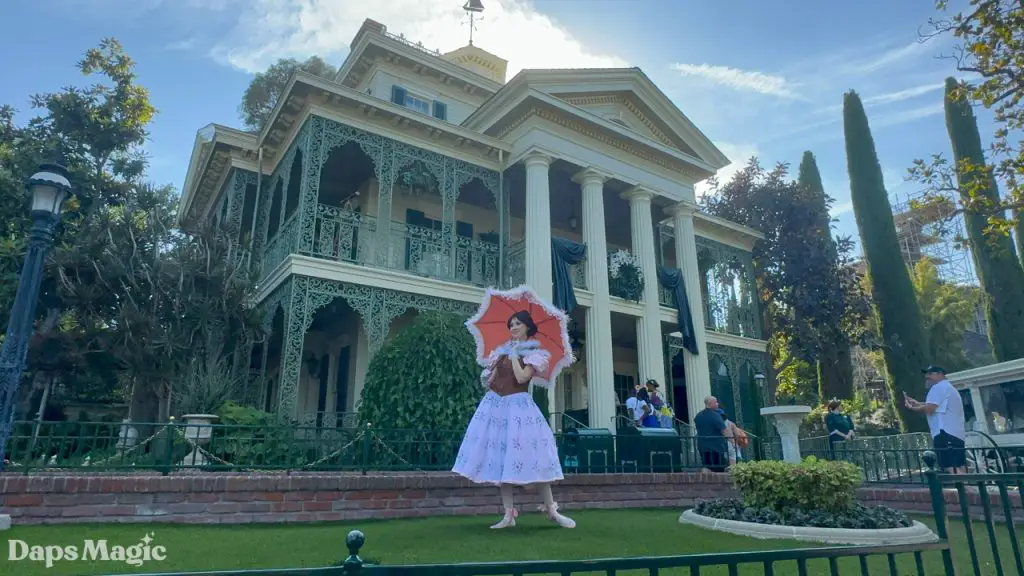 The Future is Coming
Whether we like it or not, the future is always coming. There is a universal principle that everything will always continue to change. With that, things will either get better or get worse. Even a status quo really ends up leading to stagnancy and eventually ends up leading to failure. The future will always be coming. A successful organization is always looking to the future and weighing its current customer base/fans needs and happiness with how to create future new customers/fans. Just like elements in a park can't stay stagnant and continue, the same goes for business. This is actually a very good thing. It leads to innovation, new magical experiences, and helps insure that we as Disney fans can continue to have a place like Disneyland Resort to visit for years to come.
It is always easier to to look at something from the outside and think one knows best, particularly when it comes to Disney. There are so many different elements of every equation for a decision that is made at Disney. This includes a project like the expansion of the Haunted Mansion. As I sit here thinking about different elements of decision-making, a few pop into mind that are taken into decision when making changes and upgrades at the Disney Parks. They include:
Creative Ideas
Feasibility of Ideas
Cost of Ideas
Talent available to make ideas happen
Opportunity cost of ideas
The cost of losing the status qou
How the new idea will be received
How the new idea will be operated
How the new idea will create added value to the park or area
How the new idea will impact guest flow during creation/construction
How the new idea will impact (or help) guest flow once completed
How the new idea will help tell the guest experience in the park
Cost of the new idea to be operated/maintained
Impact the new idea/project will have on future new ideas/projects
How acting on a new idea/project will impact the team for this project and other projects
Sightlines/how the idea/project looks and fits into the surrounding areas
Many more variables that are too much to type at the moment…
As I think about all of these different variables that go into the process of making a project like the Haunted Mansion expansion happen, it has all of those variables listed above, and many more. They were all considered before the decision was made to move forward with it. I know this is an attraction that Disney fans, cast members, Imagineers, and executives all love. I have no doubt that this is a passion project for those who are involved. While there is a cost in space and memories for fans as this project comes to life in 2024, there will be new memories to be made in a new space once it is completed. This will continue to add to the story and make for a more magical experience at the Disneyland Resort. I, for one, can't wait to see it all come together and enjoy it as part of a bigger Haunted Mansion experience at the Disneyland Resort!
Looking to the future, let's consider and embrace the possibilities of what could be. Let's take into consideration the people that make these dreams become a reality. They put their hearts and souls into these projects. When we are unsure of things or even dislike them, let's voice our disagreement without being disagreeable or disrespectful. Let's take a kind approach to things as Disney fans and be contributors to the magic for all, instead of detractors. This will not only make each of these projects more magical, but also the community as a whole!
We'll see you in the parks!
– Mr. Daps
#keepkind