A new attraction is coming to Avengers Campus. Once it opens, guests will be recruited to help defeat King Thanos, a Multiverse variant that was designed specifically for Avengers Campus. Today during "A Celebration of Disney Parks, Experiences and Products: Yesterday, Today and Tomorrow" at the Destination D23 event, the ride vehicle for this new attraction was revealed.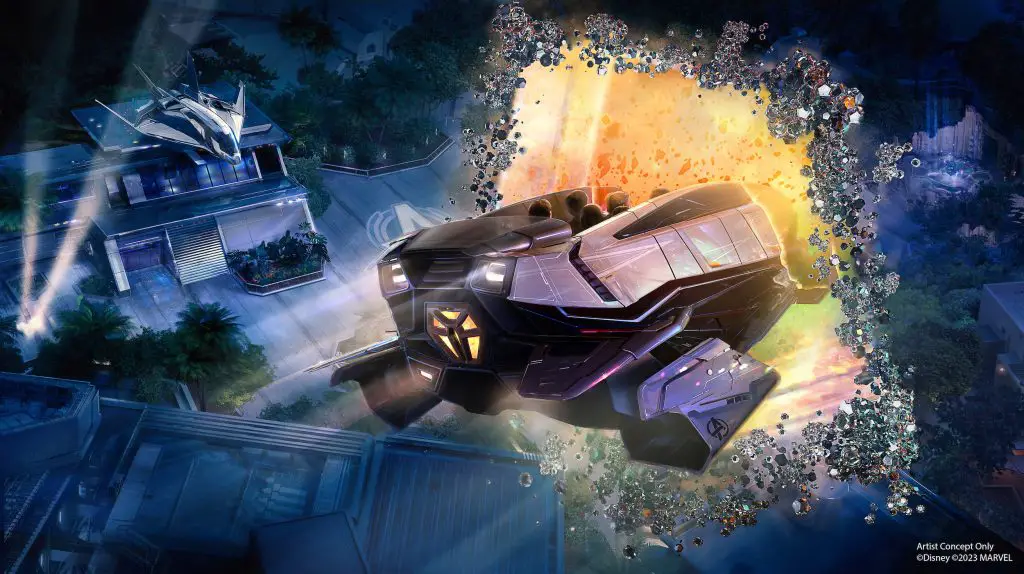 According to Disney, a new technology has been developed to allow Avengers Campus to become the hub of a multi-world mission that spans the universe. Inventors at the campus created a new vehicle to transport heroes to remote worlds in moments to help save the day. The new transport was inspired by Tony Stark's time suits, Xandarian jump points, and also Wakandan technology as well. This new vehicle combines portal technology and also has flight capabilities to maneuver through the skies. This will allos both heroes and recruits to be deployed to wherever or whenever they are needed!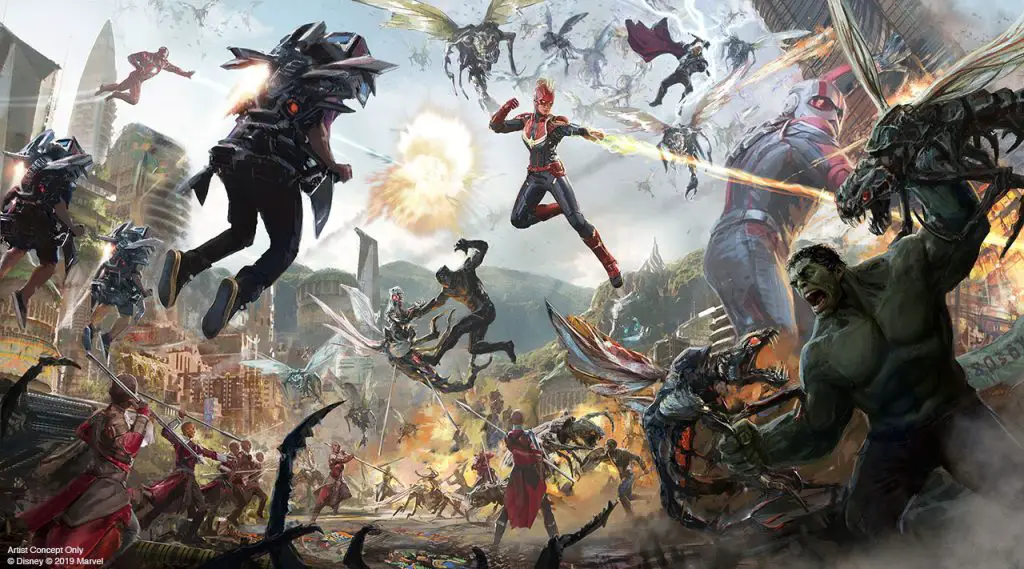 According to the information shared during last year's D23 Expo, this new attraction will take recruits into the multiverse to face off against King Thanos and many other villains he has brought together. In this corner of the multiverse, King Thanos won. In this battle there will be foes from anywhere and anytime. It promises to be a family-friendly adventure for guests visiting Avengers Campus at Disney California Adventure at the Disneyland Resort. At this point a specific opening timeline has not been revealed.
What do you think of the ride vehicle for this attraction? Are you looking forward to experiencing this attraction? Share your thoughts and opinions in the comments below!
More Destination D23 News: