The new Star Wars Eclipse game is quite a ways away from being released. When it does eventually does, players will get to experience the High Republic. This is an era that has mostly been explored through books. A description from developer Quantic Dream says that the game will allow fans to "play as a diverse cast of charismatic characters, each with their own story, abilities, and role to play in the tapestry of events that could alter the carefully balanced peace of the Outer Rim. Choices have consequences."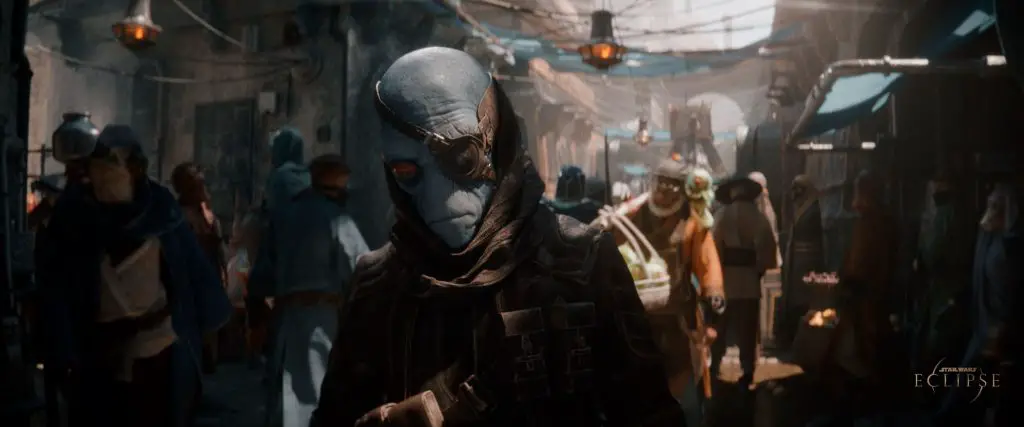 Apparently those choices can really have some strong consequences. In a recent interview with Quantic Dream's Vice President of Marketing, Lisa Pendse, IGN learned more about the game. It will be an action-adventure game and it will also retain som eof the hallmarks of the studio. One of these is that anyone can die and the story will continue to move forward without that character.
"One of the big focuses we've had when we announced Star Wars Eclipse was to make sure it was clear that this is actually an action adventure game that has all of the elements that you would come to expect and want from a Quantic Dream title, which is intricately branching narratives, multiple playable characters," Pendse said. "There's no game over. Anyone can die, anything can happen and the story sort of continues so that those signatures are still there. But what we've been doing is even more ramping up our expertise in the gameplay arena."
While the game is still fairly early in the development process, there are a few other things known about it. Beyond the fact that anyone can die, the official website for the game shares that "every decision you make can have dramatic repercussions on your journey. The way of life in the Outer Rim is being threatened and you must define your path." A trailer for the game has also been released:
Star Wars Eclipse Official Description
Star Wars Eclipse™ is the newest adventure in the High Republic era, now early in development by Quantic Dream. Learn more on www.StarWarsEclipse.com.

Set during the High Republic era, Star Wars Eclipse™ is an intricately branching action-adventure game that can be experienced in many ways, and puts the destinies of multiple playable characters in your hands, created in collaboration between Quantic Dream and Lucasfilm Games.
At this point, it isn't known how exactly this game fits into the larger Star Wars canon and what impact it will have moving forward. What do you think of the thought that "anyone can die" for this game? Are you excited to play it when it is eventually released? Share your thoughts and opinions in the comments below!