On August 31, 2023 Disney California Adventure officially welcomed San Fransokyo as the newest area to be found in this park at the Disneyland Resort. The area now is themed to Big Hero 6 and even has Hiro Hamada and Baymax meeting guests throughout the day. The new area of the park has places to eat, places to shop, and a new meet and greet area with the duo from Big Hero 6. While San Fransokyo Square looks great during the day. It looks absolutely magical at night! This also was the night after the Supermoon and the moon was quite splendid.
Daps Magic team member Doug Marsh stopped by San Fransokyo Square on August 31, 2023 to check out what this new area looks like at night. Below are photos that Doug took while exploring.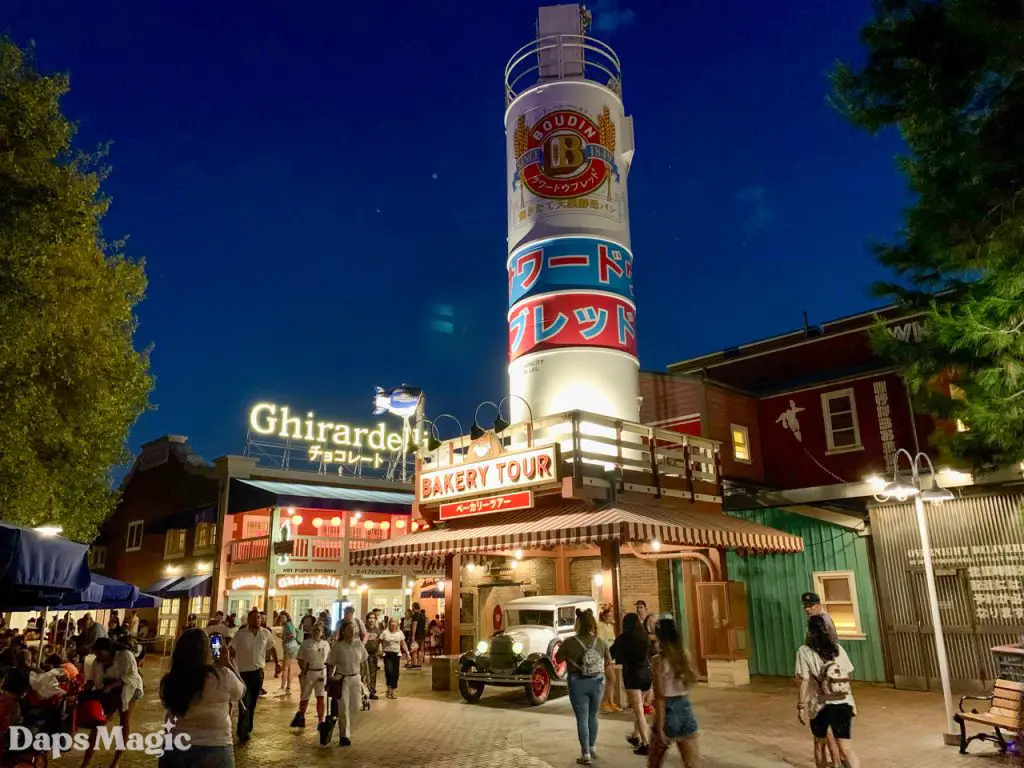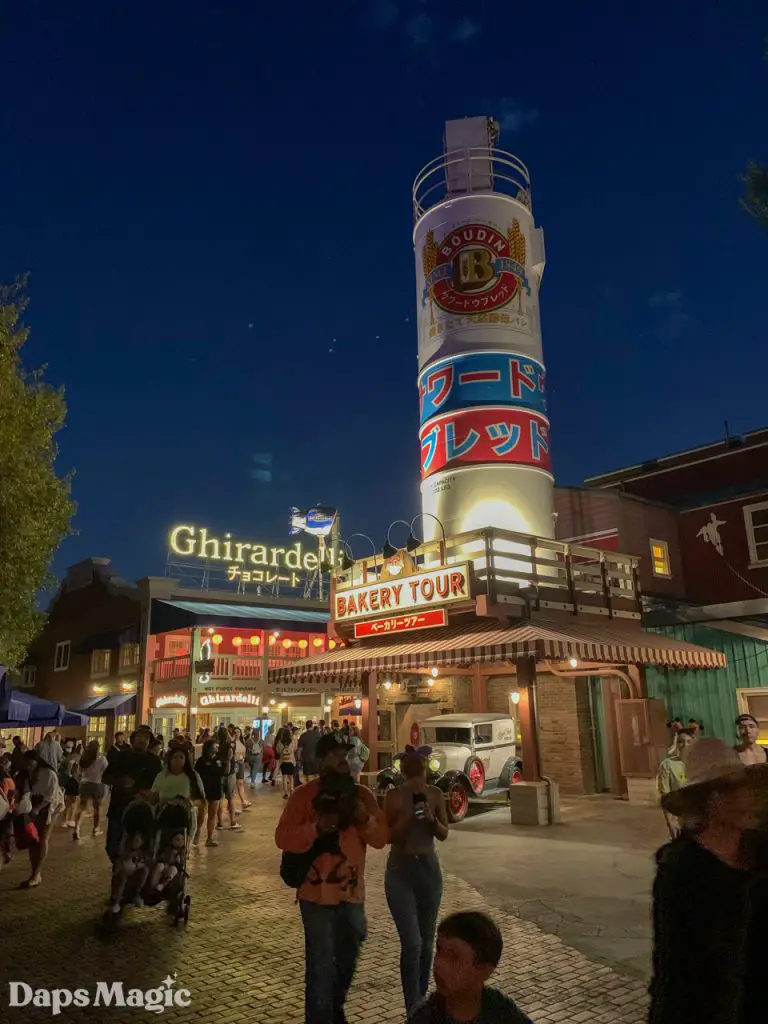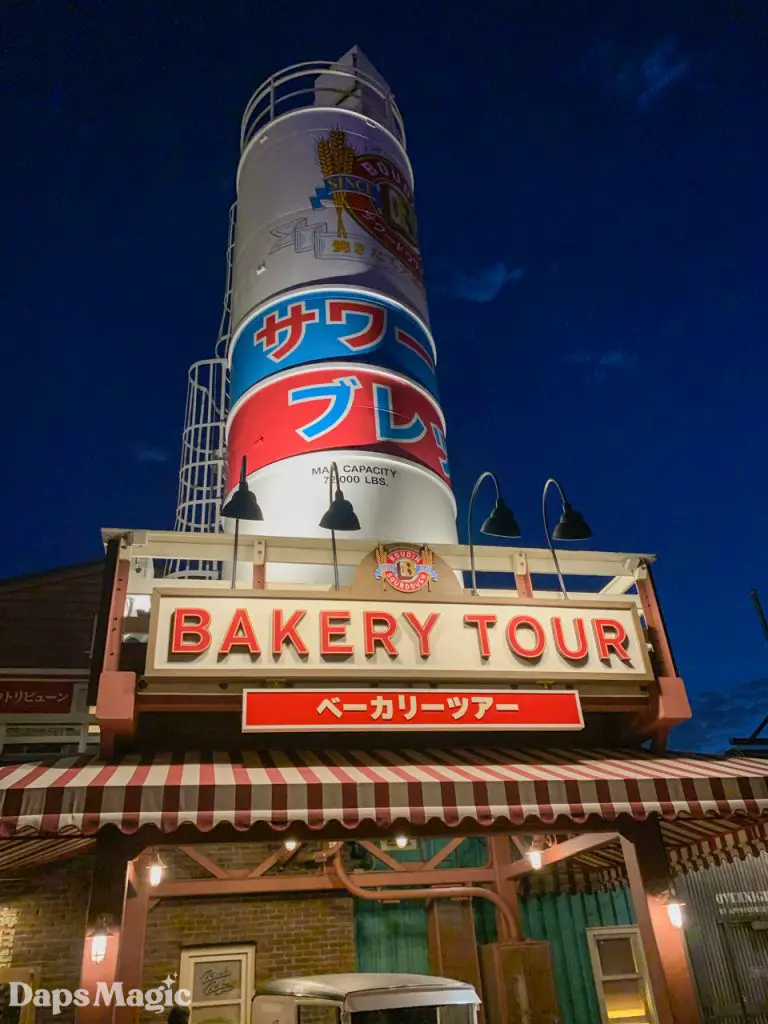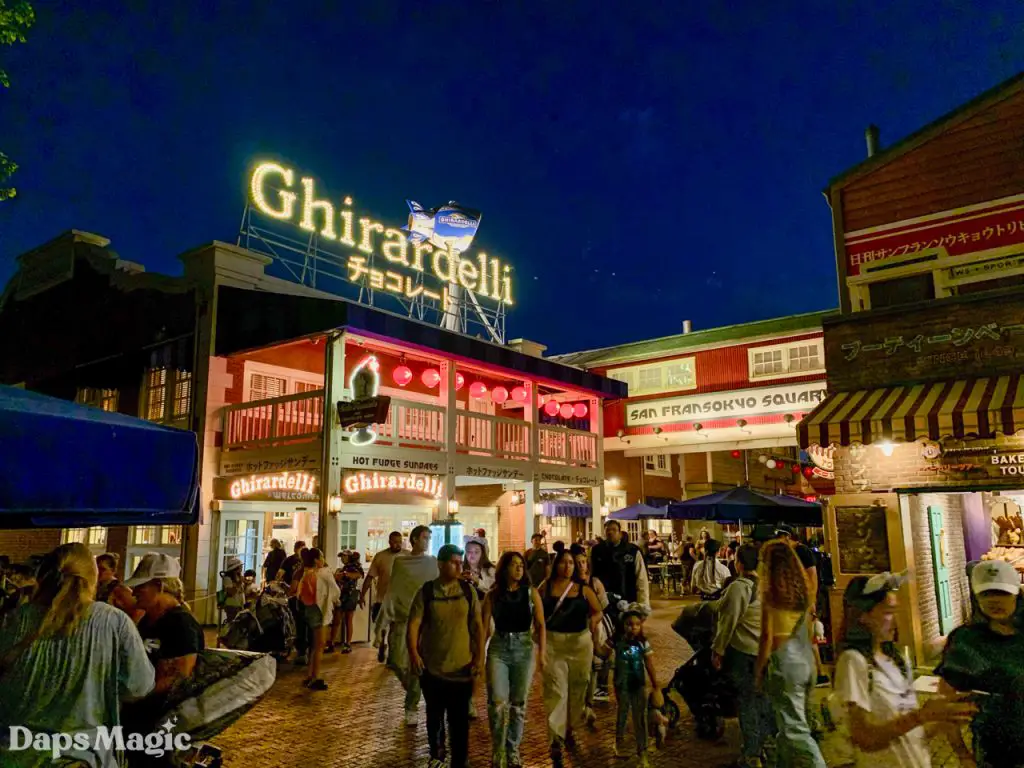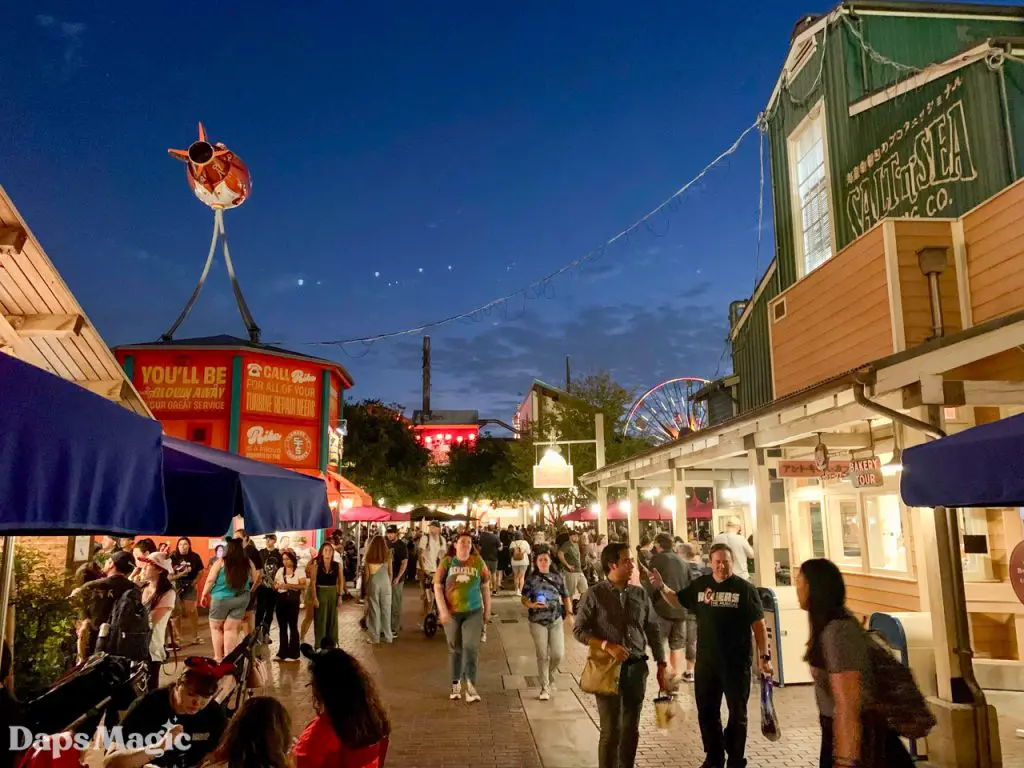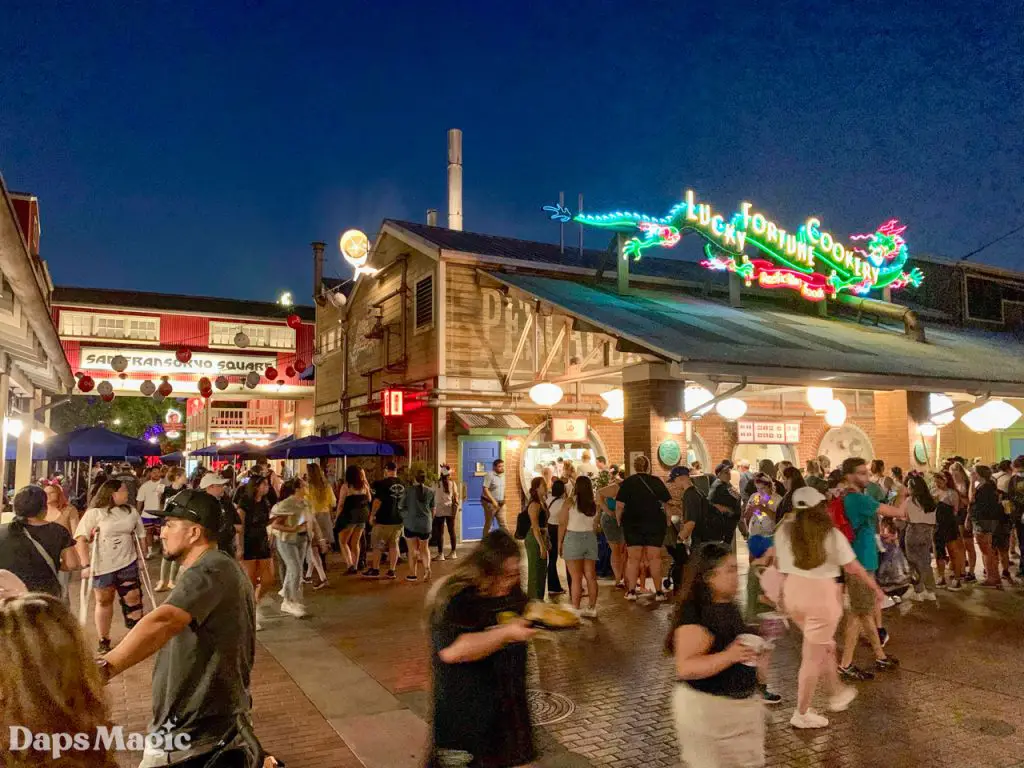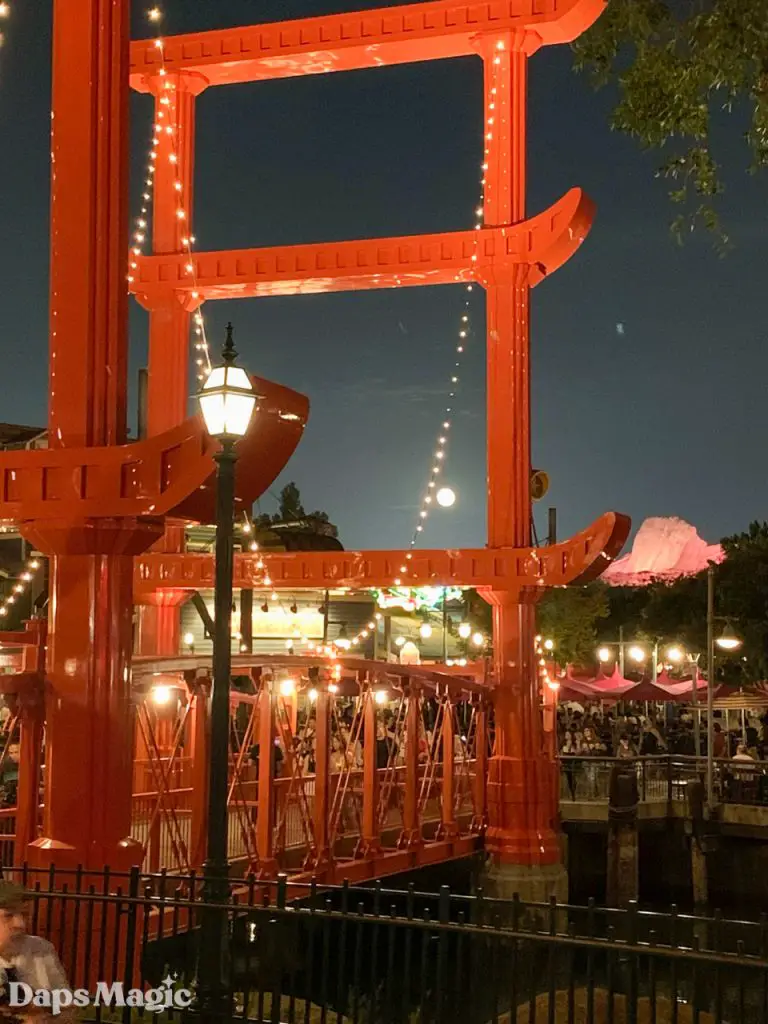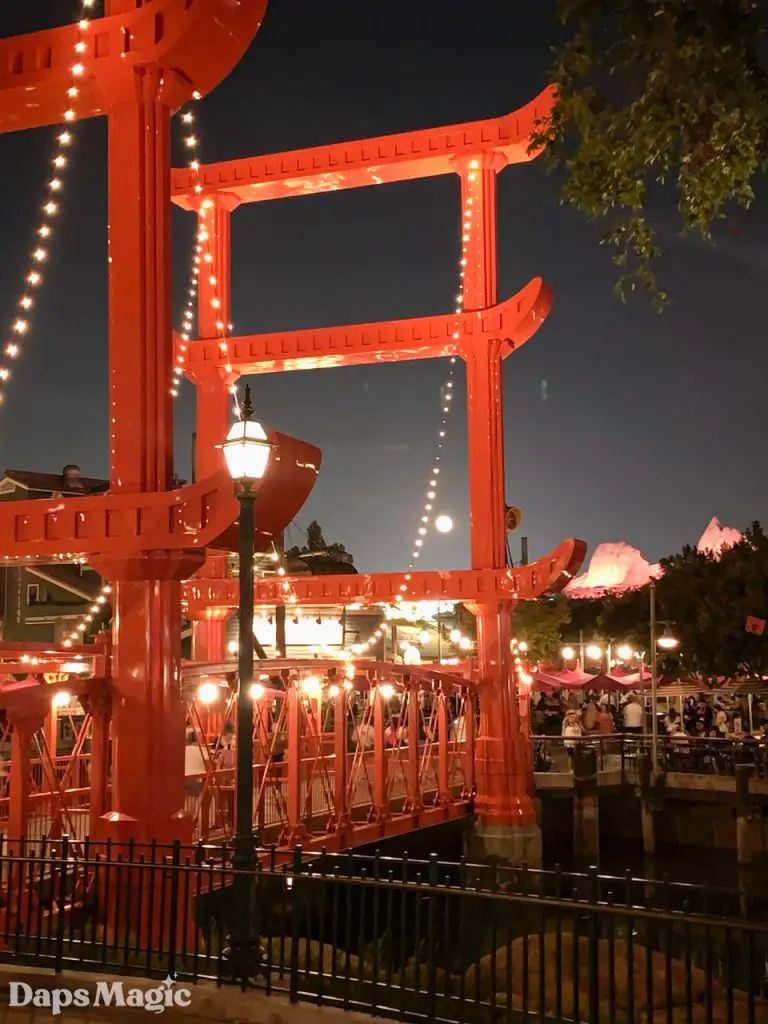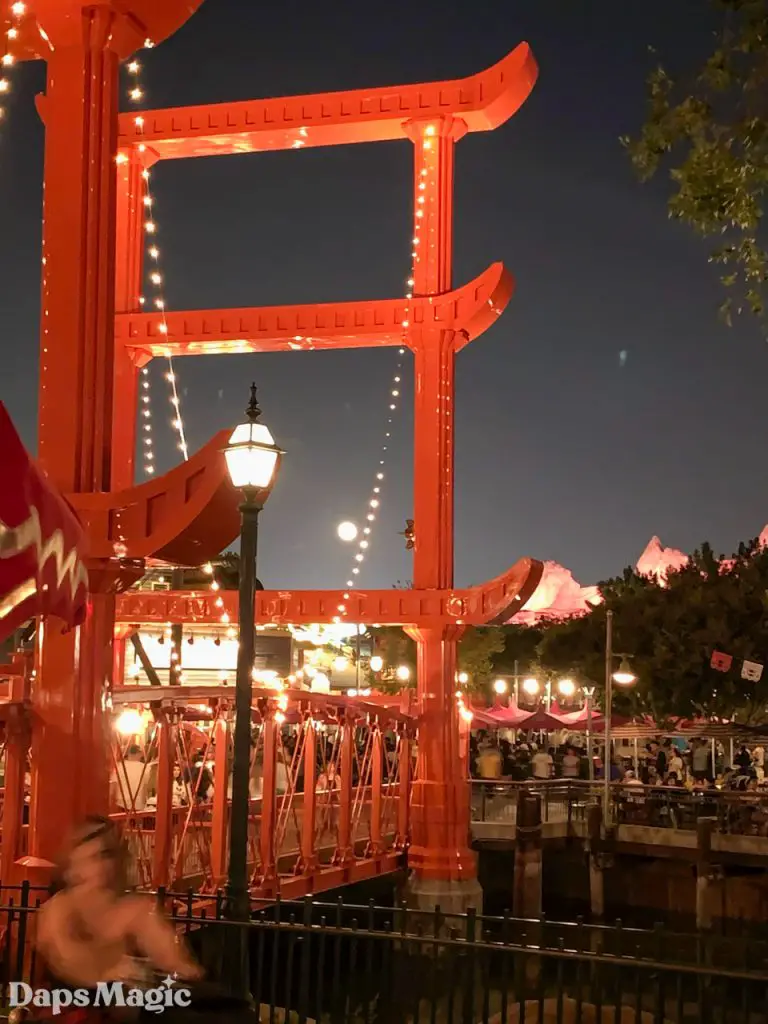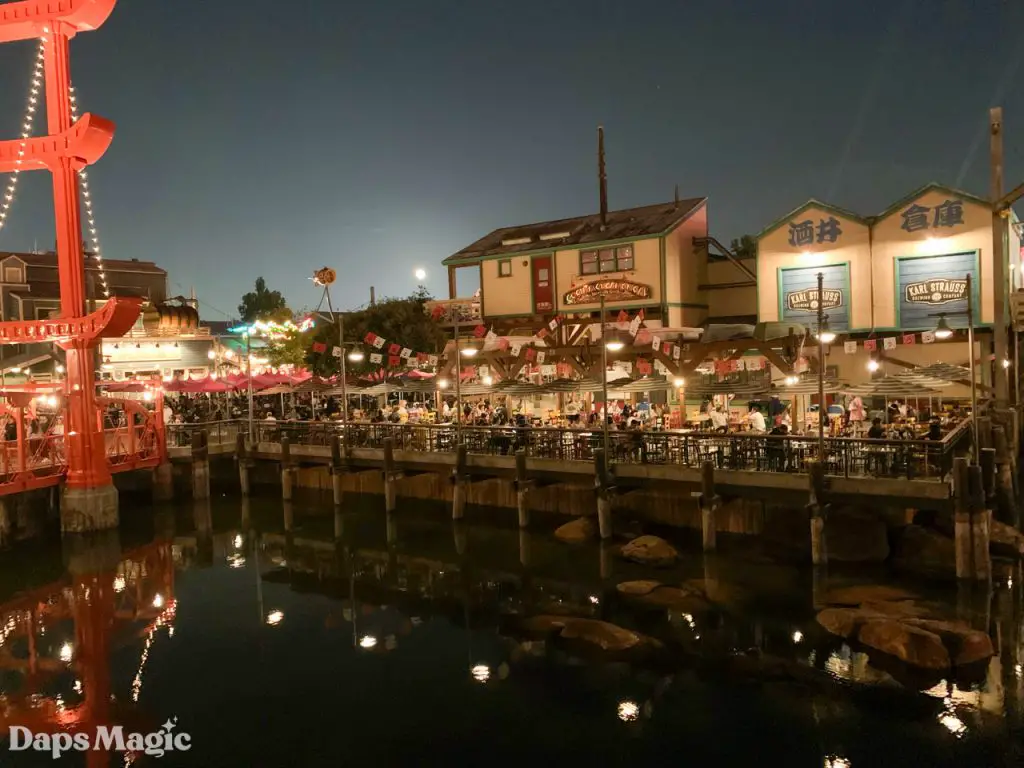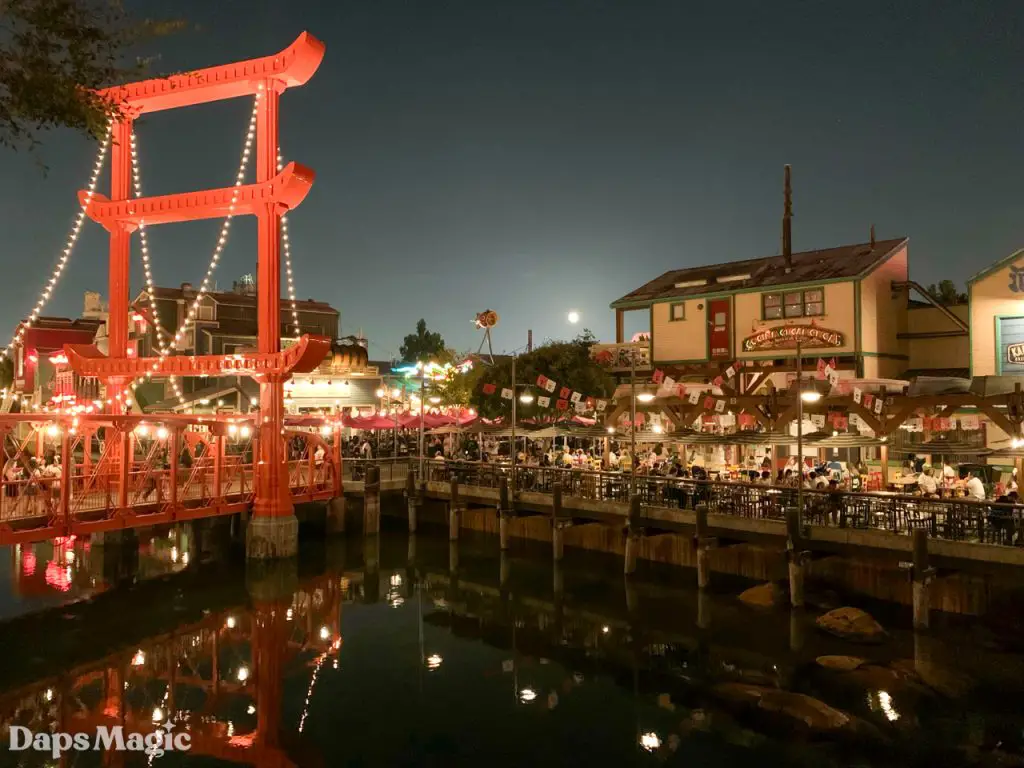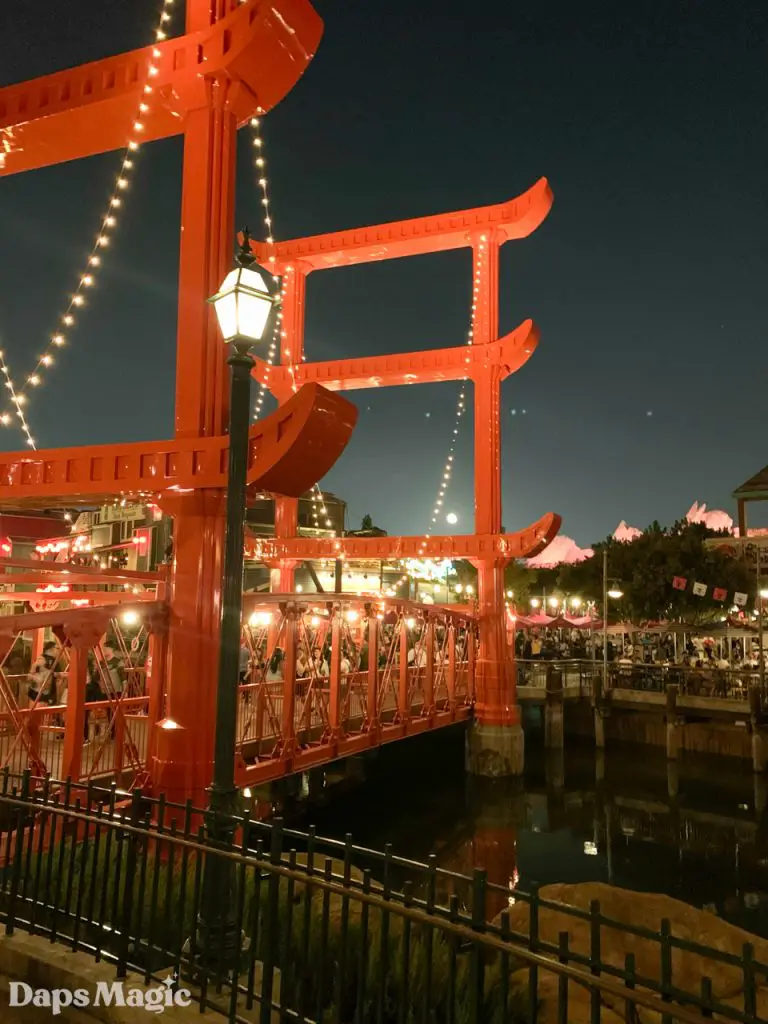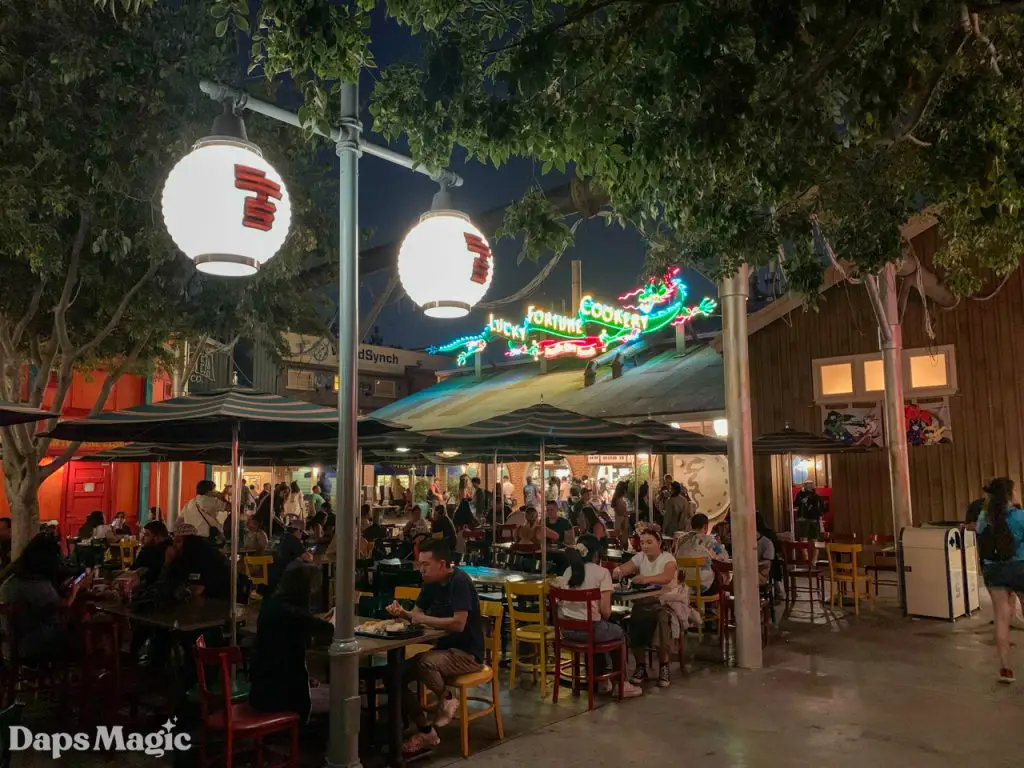 Here is a listing of all that that there is to check out in San Fransokyo Square:
Experiences 
Hamada Bot Shop – Guests have the opportunity to interact with Hiro and Baymax outside a converted warehouse, where the Big Hero 6 team builds their hi-tech gear. 
The Bakery Tour – A behind-the-scenes tour of a real bakery gives a look – and taste – of how the world-famous Boudin sourdough bread is made. 
Foods in San Fransokyo Square 
The diverse array of food and beverages in San Fransokyo Square includes guest favorites and new creations inspired by Asian cuisine, as well as the Big Hero 6 themselves. 
Aunt Cass Café – The second bakery café operated by Hiro's loving aunt serves dishes, soups in freshly-baked Boudin sourdough bread bowls and more inspired by Japanese cuisine. 
Port of San Fransokyo Cervecería – This new location draws inspiration from its tri-cultural influences with signage in English, Japanese and Spanish. An inviting beer garden makes a relaxing setting for guests to enjoy snacks and those 21 and older to sip on a selection of alcoholic beverages. 
Lucky Fortune Cookery – Foodies of all ages can choose from a delicious menu of dishes and beverages with Japanese, Vietnamese and Korean influences. 
Cocina Cucamonga Mexican Grill – A variety of street tacos, specialty beverages and a special street corn bring Mexican flair to San Fransokyo Square. 
Rita's Turbine Blenders – Featuring margaritas and icy beverages, this refreshment stand is named after the repair technician who maintains the floating wind turbine, resembling a giant koi fish, that sits atop the structure.  
Ghirardelli Soda Fountain and Chocolate Shop – Hot fudge, made with melted Ghirardelli chocolate, sits atop signature sundaes, ice cream cones, shakes and more. 
Cappuccino Cart – A cart near the San Fransokyo Gate Bridge offers energizing pick-me-ups presented by Joffrey's Coffee and Tea Company, such as cold brew, espressos, coffee cocktails and more. 
Shopping 
San Fransokyo Maker's Market – Situated on robot storage cases with decommissioned bots on display, this storefront is stocked with apparel, homewares and more featuring Baymax and friends. 
Collectible medallions – A vending machine dispenses collectible golden medallions depicting Baymax and other iconic images from San Fransokyo. 
Pan Pacific Pin Traders – Guests can shop and trade at this "pin-credible" port of call near the San Fransokyo Gate Bridge. 
What do you think of San Fransokyo Square at night? What did you like the most? Share your thoughts and opinions in the comments below!