In Ahsoka, Ezra is missing… and so is Thrawn after the events that were seen during the final episode of Star Wars Rebels. Since then, the Empire has fallen and the New Republic is struggling to restore law and order to the galaxy. There is also a whisper of a threat that could be the downfall of the New Republic. It is this threat that Ahsoka finds herself searching for as this new Star Wars series begins. This leads Ahsoka Tano to reaching out to old allies as they go on a new quest. On August 17, 2023, the Daps Magic team was invited to see the first two episodes of Ahsoka at a special fan event at the Disneyland Resort. This is a spoiler-free review of the first two episodes from the night that also included getting to meet Ahsoka Tano ahead of her arrival at Star Wars: Galaxy's Edge.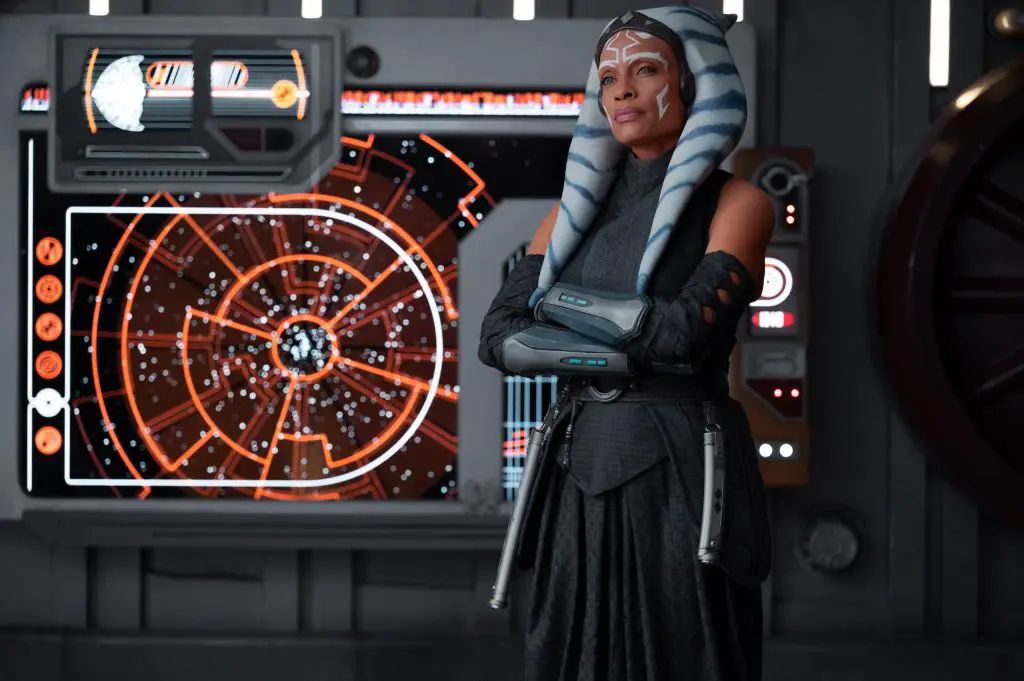 Story
Ahsoka draws the viewer in from the moment it begins. This is a story that makes a lot of sense and is intriguing to explore. The first two episodes are foundation builders that set up what the bigger adventure of this series is going to be. There is no shortage of adventure in these episodes, however. Thankfully, it isn't just adventure. It is a balanced story that has different types of moments in it. It also has different pacing choices, that I think were really smart. It also didn't rely on the viewer having done all their homework on Ahsoka Tano. The story carries itself. While watching other series with Ahsoka Tano in them might be beneficial, it is by no means essential. Overall, the two episodes set the path for a new Star Wars series that feels very much like Star Wars, but in a new way.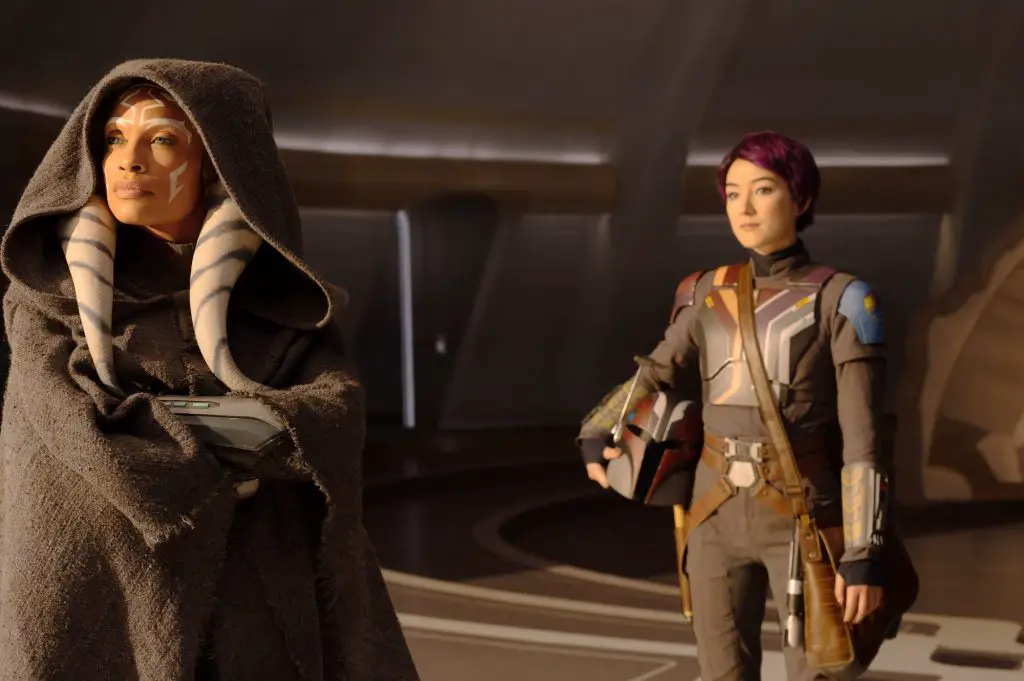 Quality
Ahsoka really is a joy to watch. It has the grand scale that one loves with Star Wars. It also recreates some of the scenery and characters that have previously been seen in animated form in a live-action format. It did this very well on all fronts. I was very lucky to get to see the first two episodes on a big screen and I was very thankful for this. It was a very enjoyable viewing experience. The accompanying sound effects and soundtrack also did the trick. I enjoyed the quality level of Ahsoka on all levels. My only complaint is that I won't be seeing episodes on the big screen as well. I also can't wait for the soundtrack to be released!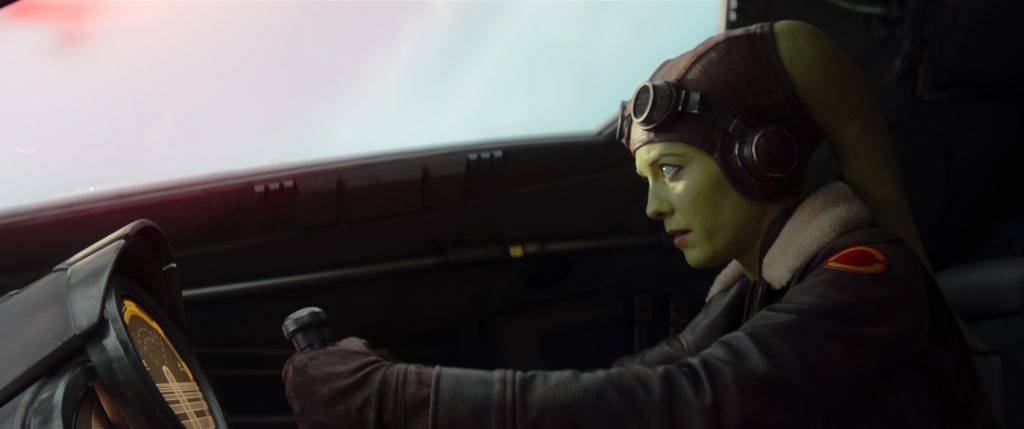 Characters
There is an impressive roster of characters in Ahsoka. Rosario Dawson as Ahsoka Tano was really enjoyable to watch. In the opening moments of the first episode, I found myself completely drawn in my her performance. This was a moment that was completely dependent on the performance of Ahsoka. It also was the first impression of the series that the viewer gets. Thankfully, it left a very good first impression on me. As more characters were introduced, I found myself very impressed with the choices that were made. I was pleased with the casting and then I was pleased with how the cast approached their characters. I felt like seeing animated characters in live action form was done really well and came from a place of love and respect for these characters that we as Star Wars fans know and love. I can't wait for more characters to be introduced and to see where the ones we have already met end up going!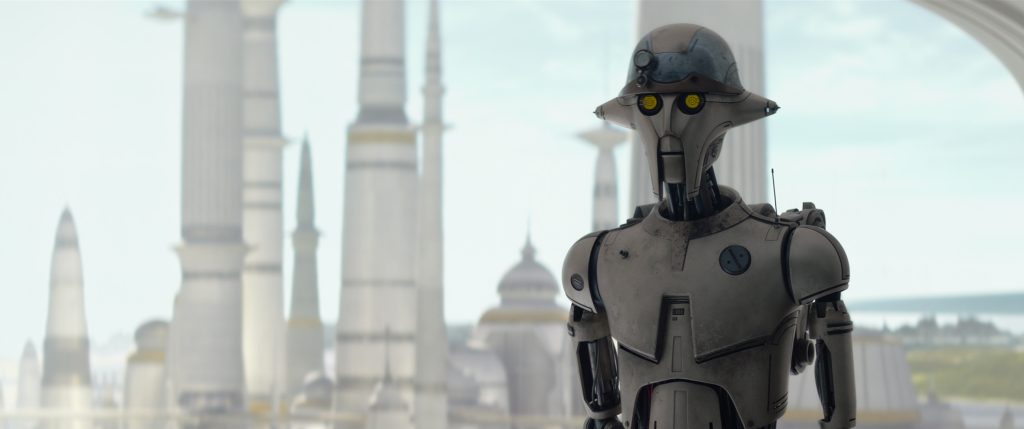 Music
The music for Ahsoka is written by Kevin Kiner, who wrote music for Star Wars: The Clone Wars and also Star Wars Rebels. It is very different than the music he has done before. It definitely helped build the feeling of foreboding that a shadowy threat was lurking in the shadows and would be revealing itself at some point. As I think about it now, I am almost reminded of the theme from Jaws in the way that the music acts as another character in the series.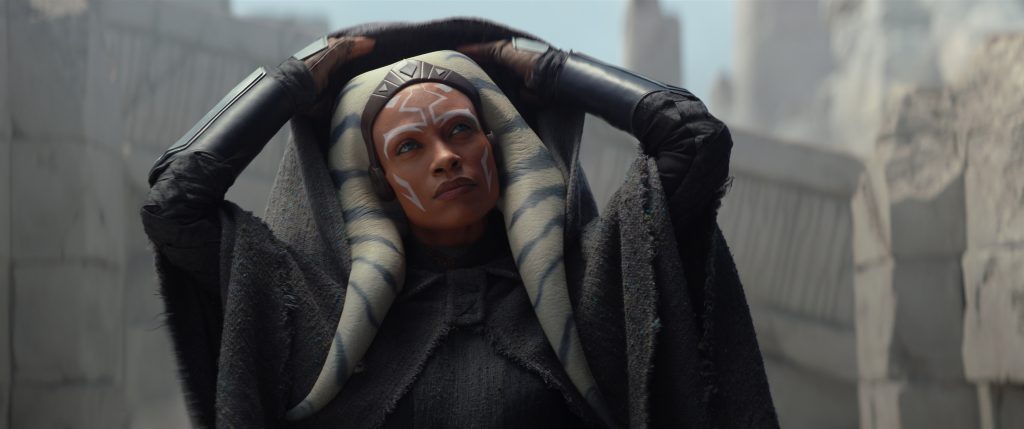 Final Thoughts
If the rest of the season continues as strongly as the first two episodes of Ahsoka started, Star Wars fans are in for quite the ride in the coming weeks and months. As for me, if it continues on this pace it might quickly become my favorite Star Wars live-action series that has been released. I walked out of the screening thinking, "I can't wait to see Dave Filoni's Star Wars movie." Ahsoka is fantastic storytelling that continues the story of snips in a way that honors the stories from the past. It thankfully doesn't use the past as a crutch but as a jumping off point. Where this jump goes and lands, I can't wait to see! I take my hat off to these two episodes and I can't wait to see them again… and then more! I hope you enjoy them as much as I did!
Ahsoka arrives on Disney+ on August 22, 2023 at 6:00 PM PT. On this night the first two episodes will be released. It will be followed by an episode released at the same time each week after. Are you excited about the arrival of Ahsoka on Disney+? What are you most looking forward to with this series? Share your thoughts and opinions in the comments below!
Mr. DAPs Hat Rating Scale
No Hat – Didn't meet expectations
Hat Nod – It was ok
Hat Tip – It was good
Hats Off – Loved it!
<i>Daps Magic received a sample product or experience for this review in exchange for an honest review. The views of the reviewer are wholly their own. Read full disclosure policy at dapsmagic.com/disclosurepolicy.</i>