A new series featuring the world's favorite silly old bear has been announced for Disney Junior and Disney+ at the Annecy International Animation Film Festival. Playdate with Winnie the Pooh will follow a much younger Winnie the Pooh who will be going on a series of playdates in the Hundred-Acre Woods. This musical series of shorts is said to be released later this summer in the United States and features a new look for Winnie the Pooh. It will emphasize collaborative play and the joy of spending time with others.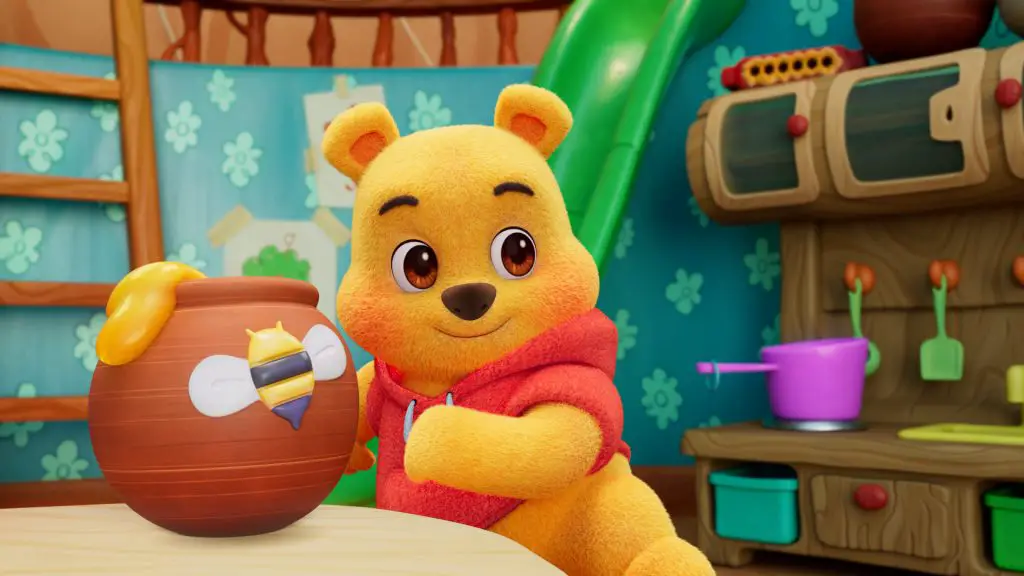 The announcement of this new series of shorts built around Winnie the Pooh comes shortly after a new animated short that celebrates Disney's 100th anniversary was announced at the film festival as well. Once Upon a Studio was also previewed to those in attendance at the festival and includes over 400 Disney animated characters.
Playdate with Winnie the Pooh is executive produced by Chris Hamilton, co-executive produced by Elise Fachon, produced by Greg Chalekian, and directed by Jojo Ramos Patrick. It's produced by OddBot Inc. in association with Disney Junior.
What do you think of this new series? What do you think of Winnie the Pooh's new look? Share your thoughts and opinions in the comments below!