On Star Wars Day in Hollywood, Carrie Fisher was honored with a star on the Hollywood Walk of Fame posthumously. In her stead, daughter Billie Lourd accepted the honor. Wearing a dress with Princess Leia on it as seen in Star Wars: A New Hope, complete with space buns. She also wore glittery makeup in honor of her late mother who was prone to throwing glitter at fans during convention meet-and-greets.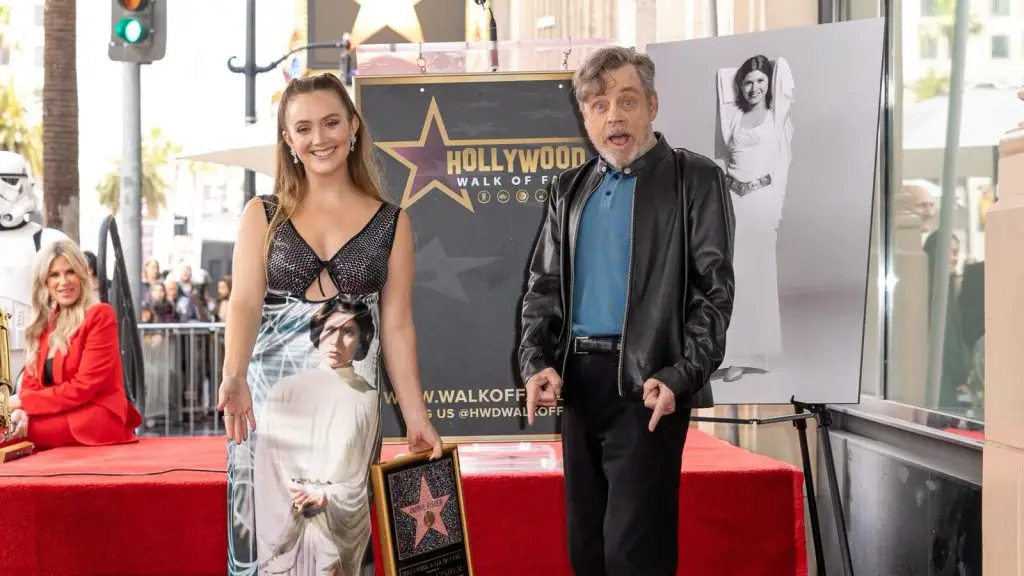 Bill Lourd was not always a Star Wars fan. Although she placed Lt. Connix, a member of the resistance, along with Carrie Fisher in the sequel trilogy of Star Wars films, it wasn't until later that she discovered how much she loved Star Wars. During the ceremony, Lourd shared how she first discovered how much fans loved Carrie Fisher and her characters while attending a convention as a child. "It was the first time I realized how widespread and deep people's love for Leia was," she said. "People waited in line for hours just to meet her. People had tattoos of her. People named their children after her. People had stories of how she saved their lives. It was a side of my mom I had never seen before and it was magical."
This honor for Carrie Fisher adds her to a list of over 2,000 stars that line the streets around downtown Hollywood. This includes her parents Debbie Reynolds and Eddie Fisher. Her on-screen brother Luke Skywalker, Mark Hamill, has also been honored with a Star. In his case, it was in 2018. Hamill also attended and spoke at the ceremony.
"Today, May the 4th be Carrie Frances Fisher Day," Hamill said at the start of the ceremony. Also on hand was Lucasfilm President Kathleen Kennedy and J.J. Abrams, the director of Star Wars: The Force Awakens and Star Wars: The Rise of Skywalker.
"She was so charming, so funny, so adorable, so wise beyond her years," Hamill recalled, "and brutally frank."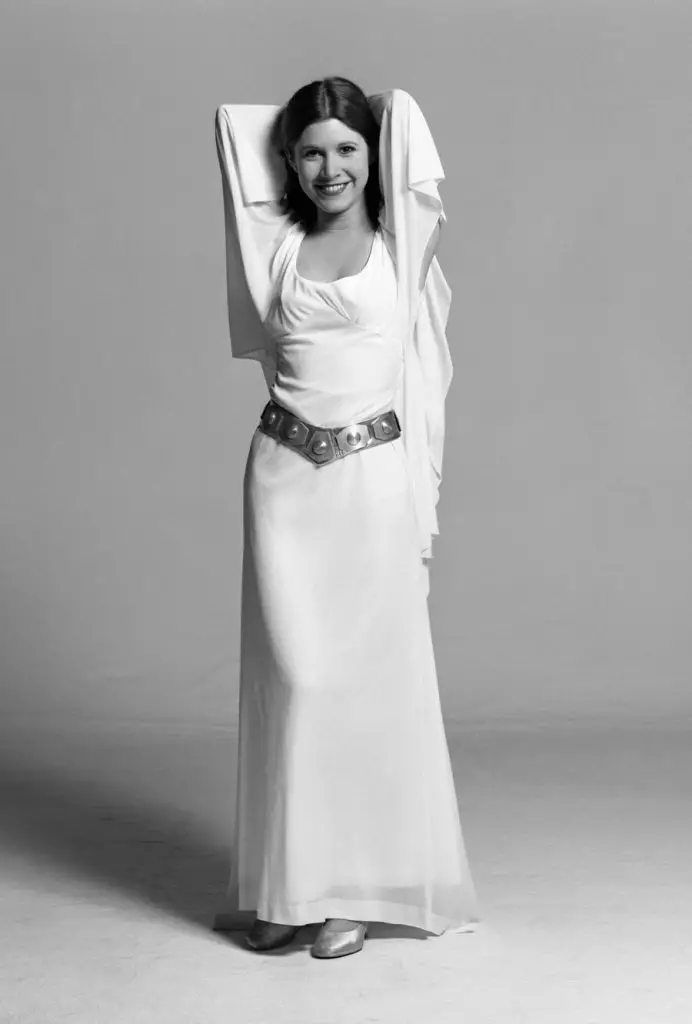 During the ceremony, Lourd tossed her jacket to Hamill's daughter and shared in a heartful manner about her mother's legacy that continues today. She shared her legacy that included acclaimed work as both a writer and also an advocate for mental health. Lourd said to the crowd "I adore you," and continued by saying "She adored you."
The death of Carrie Fisher over six and a half years ago really set off Lourd's appreciation and love for her mother's work. "I have fallen deeply in love with Leia and the entire Star Wars universe," she said, and continued to call herself an "obsessive Star Wars fan," as the crowd cheered her on. "I sob when I watch The Mandalorian, I have a lightsaber lamp in my living room, [and] X-wing tiles in my bathroom," she said. "People's love for Leia didn't die with my mom. It continues to get passed on from generation to generation, just like my mom passed it on to me.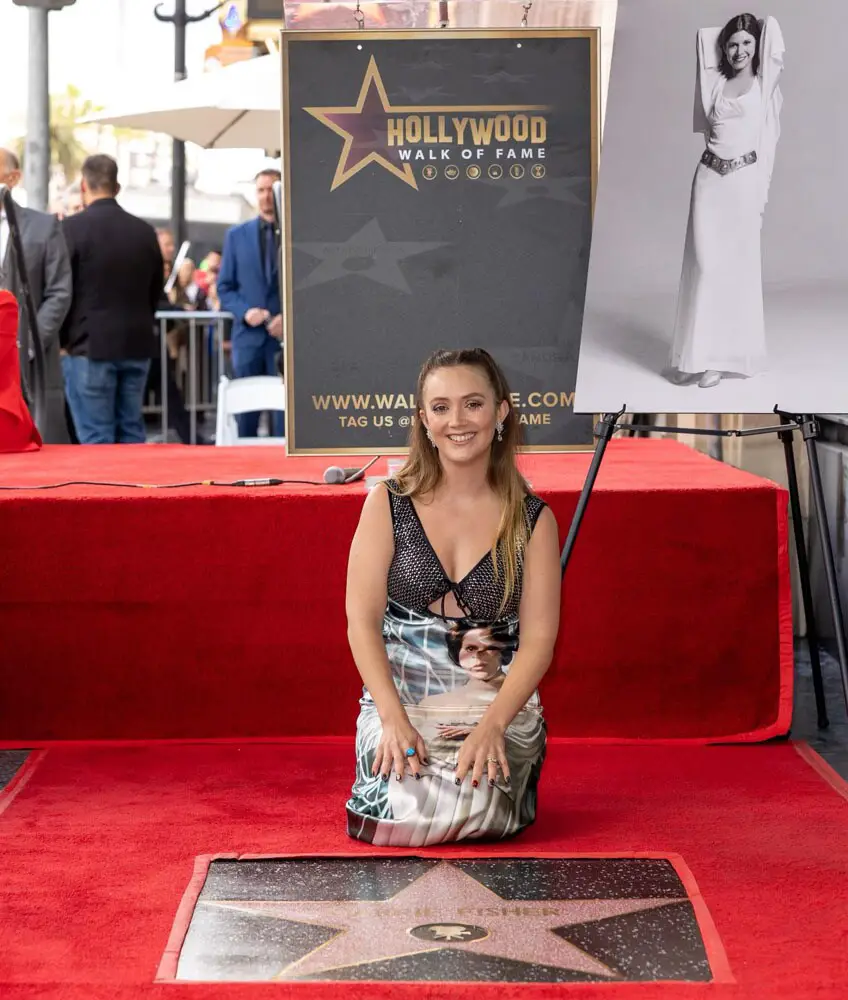 As the ceremony wrapped up, Lourd paid one last tribute to her mother as she knelt in front of her star. She tossed some of her mother's glitter into the air. "My mom was glitter," Lourd said. "She left a mark of her sparkle on everyone she met."