The first ten Star Trek movies are heading to Paramount+, the home of streaming for Star Trek in the United States. These movies will be joining a variety of Star Trek series that includes Star Trek: Picard and Star Trek: Strange New Worlds, along with classic series as well. The movies will be arriving on the streaming service on June 1, 2023. Currently, they can be found on Max (previously HBO Max), where they have been found since 2022.
The arrival of these ten movies will make Paramount+ the place for Star Trek movies. Currently, the three Star Trek films that take place in the Kelvin timeline are already currently on Paramount+. This includes Star Trek, Star Trek Into Darkness, and Star Trek Beyond. The following ten movies will be returning to Paramount+ on June 1:
Star Trek: The Motion Picture
Star Trek: The Motion Picture – The Director's Edition
Star Trek II: The Wrath Of Khan
Star Trek III: The Search For Spock
Star Trek IV: The Voyage Home
Star Trek V: The Final Frontier
Star Trek VI: The Undiscovered Country
Star Trek Generations
Star Trek VIII: First Contact
Star Trek: Insurrection
Star Trek Nemesis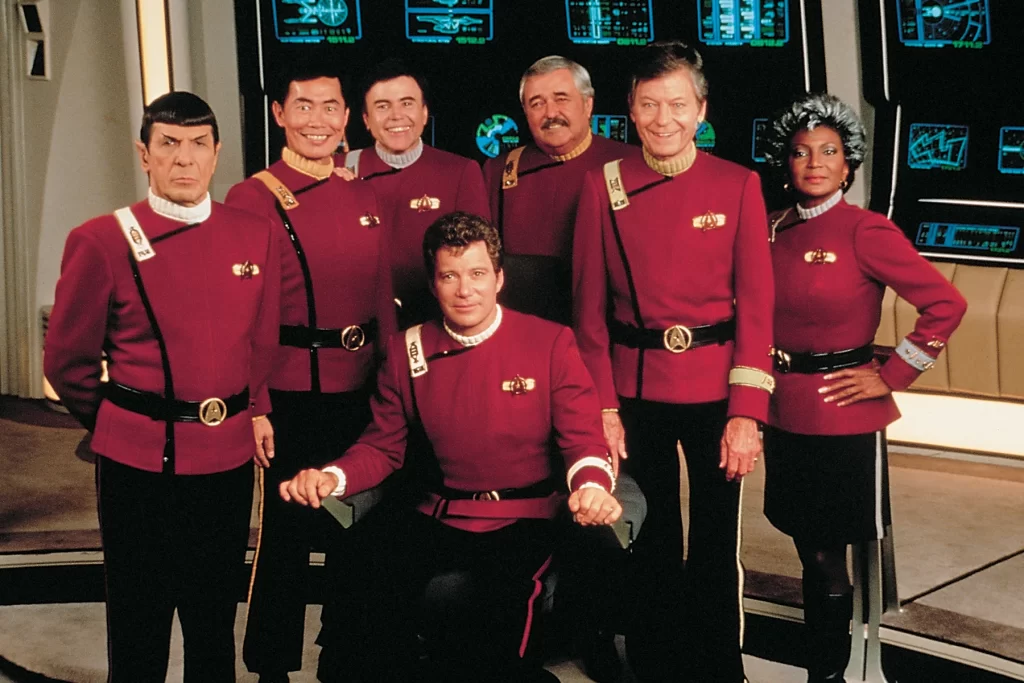 The first six movies focus on the stories of the original crew with Admiral/Captain Kirk aboard the Enterprise and then Enterprise-A. This is followed by the adventures of Captain Picard and crew aboard Enterprise-D and then Enterprise-E. Ships from both of these eras could be seen in the most recent and final season of Star Trek: Picard. The original series for these crews can also be found on Paramount+. Here is everything Star Trek that can be found on Paramount+:
Star Trek: The Original Series
Star Trek: The Animated Series
Star Trek: The Next Generation
Star Trek: Deep Space Nine
Star Trek: Voyager
Star Trek: Enterprise
Star Trek: Short Treks
Star Trek: Discovery
Star Trek: Picard
Star Trek: Lower Decks
Star Trek: Prodigy
Star Trek: Strange New Worlds
Star Trek (2009)
Star Trek Into Darkness
Star Trek Beyond
Fans can also watch Building Star Trek and Trekkies 2 on Paramount+. And also, while not Star Trek, Galaxy Quest is also streaming on the streaming service. This is a parody of Star Trek.
What do you think about the return of the ten original Star Trek movies to Paramount+? Do you have this streaming service? Will you be getting it? What is your favorite Star Trek movie? Share your thoughts and opinions in the comments below!