On the opening day of Star Wars Celebration there was no shortage of announcements being made. Along with new trailers being shown for Star Wars: Ahsoka and Indiana Jones and the Dial of Destiny being shown, three new Star Wars films were announced. Along with announcing three new films, the three directors behind the films were also unveiled. They include James Mangold (Logan, Indiana Jones and the Dial of Destiny), Dave Filoni (The Mandalorian, Ahsoka), and Academy Award- and Emmy Award-winning director Sharmeen Obaid-Chinoy (Ms. Marvel, Saving Face).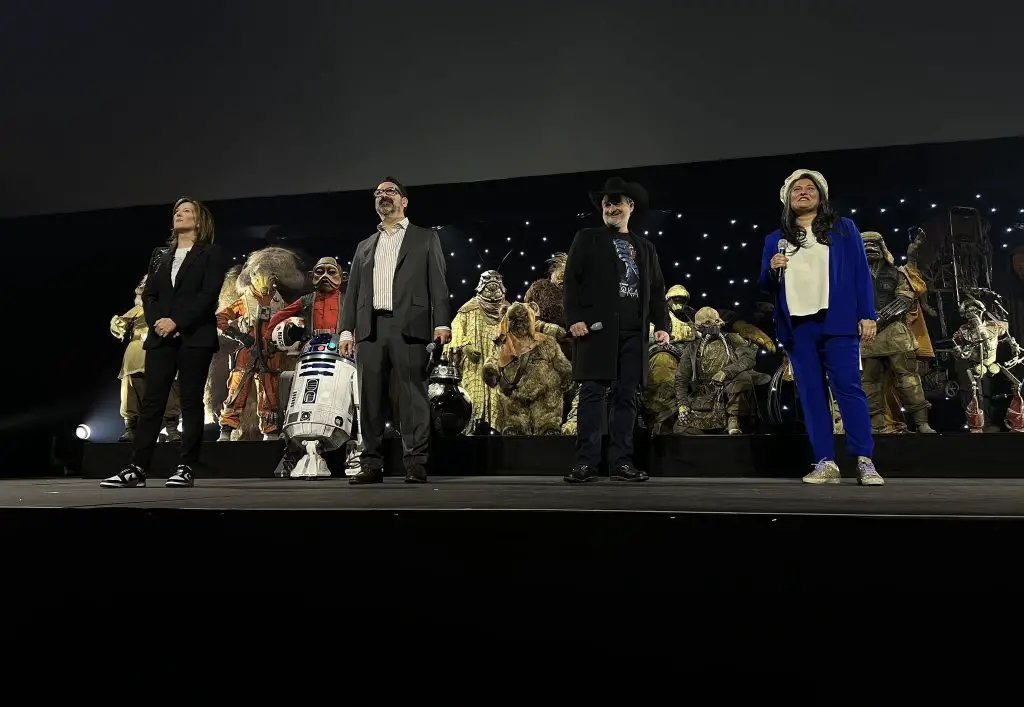 According to StarWars.com, "James Mangold's movie will go back to the dawn of the Jedi, while Dave Filoni's will focus on the New Republic, and close out the interconnected stories told in The Mandalorian, The Book of Boba Fett, Ahsoka, and other Disney+ series. Sharmeen Obaid-Chinoy's film will be set after the events of Rise of Skywalker, and feature Daisy Ridley back as Rey as she builds a new Jedi Order."
While not a whole lot else was shared about the films, Daisy Ridley did join the directors and Lucasfilm President Kathleen Kennedy for the announcement of the movie she will be featured in.
What do you think of the concepts of these three movies? Which one are you most excited about? Share your thoughts and opinions in the comments below!