Star Trek: Picard has earned a spot in the Nielsen streaming charts. It accomplished this on the week of March 6-12. The top ten included appearances from seven different platforms.
This is the first time that Star Trek: Picard has earned a spot in these rankings. It finished ninth in the category of original series. It did so with 310 million minutes of viewing. This was done as it was reaching the midway point of its third and final series on Paramount+. This is the second time a Paramount+ series has made it into the top ten rankings. Two weeks before, 1923 earned a spot on the list.
Here is the full top ten rankings for original series:
You, 1.2 billion minutes
2. Shadow and Bone, 1.14 billion
3. The Mandalorian, 1.12 billion
4. Outer Banks, 722 million
5. Outlast (Netflix), 692 million
6. Ted Lasso (Apple TV+), 539 million
7. MH370: The Plane That Disappeared (Netflix), 523 million
8. The Glory (Netflix), 410 million
9. Star Trek: Picard (Paramount+), 310 million
10. Gabby's Dollhouse (Netflix), 292 million
The news of this achievement for Star Trek: Picard comes as it enters the final stretch of its final season on Paramount+. The series has been a hit for Paramount+ with fans taking to the internet and requesting more stories from showrunner Terry Matalas and team moving forward. As the series reaches its conclusion, the soundtrack will soon be available digitally and on vinyl. A single track was released from the soundtrack earlier today.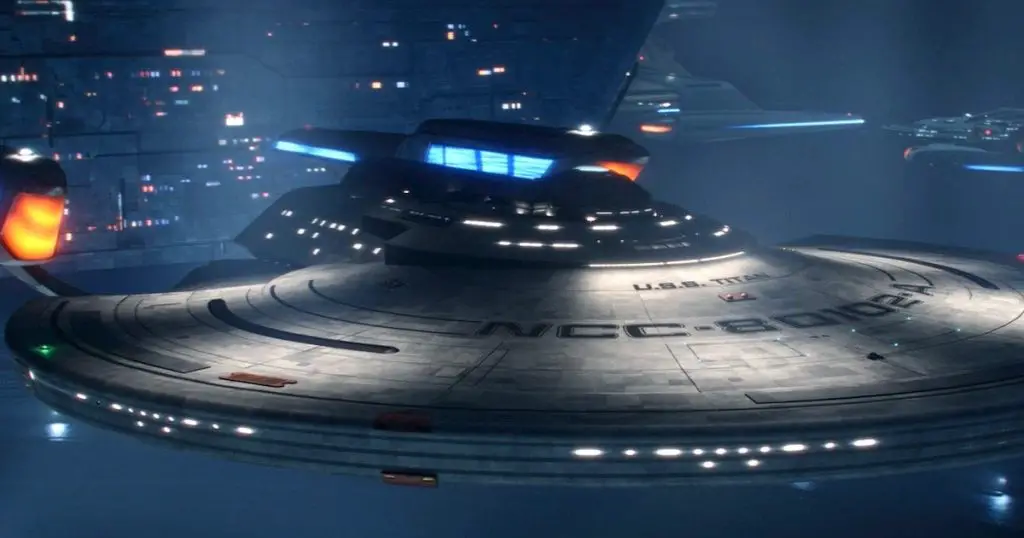 Next week the final episode of Star Trek: Picard will stream on Paramount+. It would be unsurprising if the viewing minutes go up as the series reaches its climax. This could lead to more appearances by the show on the Nielsen streaming charts.
What do you think of this season of Star Trek: Picard? Share your thoughts and opinions in the comments below!