This weekend Snoopy will be returning to Knott's Berry Farm as the Easter Beagle himself. He will be dressed once again in his lavender Easter Beagle/Bunny outfit and meeting with guests throughout the Easter weekend in Camp Snoopy.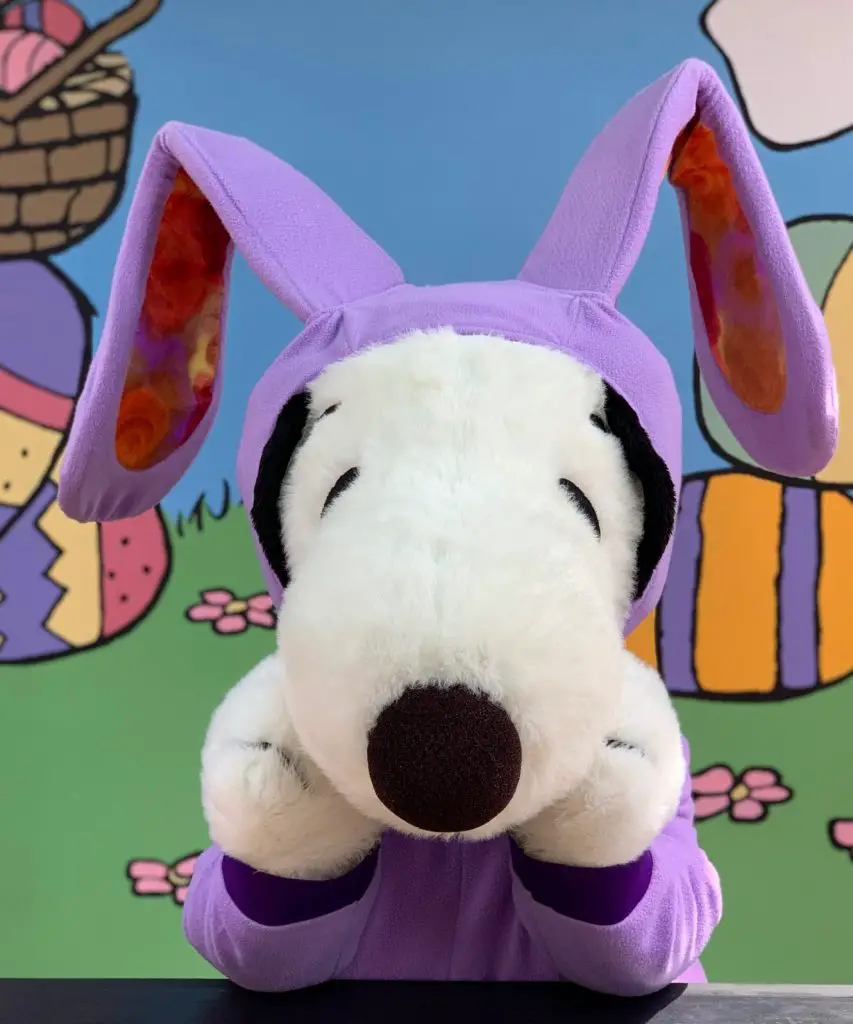 Snoopy will be meeting guests in this outfit from Friday April 7th through Sunday April 9th, which also happens to be Easter Sunday.
Snoopy as Easter Beagle isn't the only thing happening at Knott's Berry Farm this weekend, however. Knott's is also in the middle of its now extended Boysenberry Festival. The Boysenberry Festival is one of the most delicious times of year to visit Knott's. Along with plenty of Boysenberry food and beverage options that are delightful, there is also plenty of entertainment, merchandise, and other experiences for the whole family to enjoy!
Will you be visiting Knott's Berry Farm this weekend and getting a photo with Easter Beagle? Have you met Snoopy in this outfit before? Share your thoughts and opinions in the comments below!