The first teaser trailer for the upcoming Haunted Mansion movie will be released tomorrow. The announcement was made on multiple Disney social media handles today with the caption "Look alive. Teaser trailer appearing tomorrow." Along with the announcement about the teaser trailer arriving, a poster for the movie was shared. It shows a boy walking down a creepy and swirling haunted hallway with portraits in the Haunted Mansion. Fans of the attraction will find it strangely familiar. A trailer was shown for the film at D23 Expo, but only those in attendance have seen it to date.
The movie is based on the beloved attraction that is found in different iterations in several Disney Parks. The original is at Disneyland and opened in 1969. A movie based on the attraction was also released in 2003 and was directed by Rob Minkoff and starred Eddie Murphy. At one point, Guillermo del Toro was also attached to bring a film based on this attraction to life as well.
Haunted Mansion Poster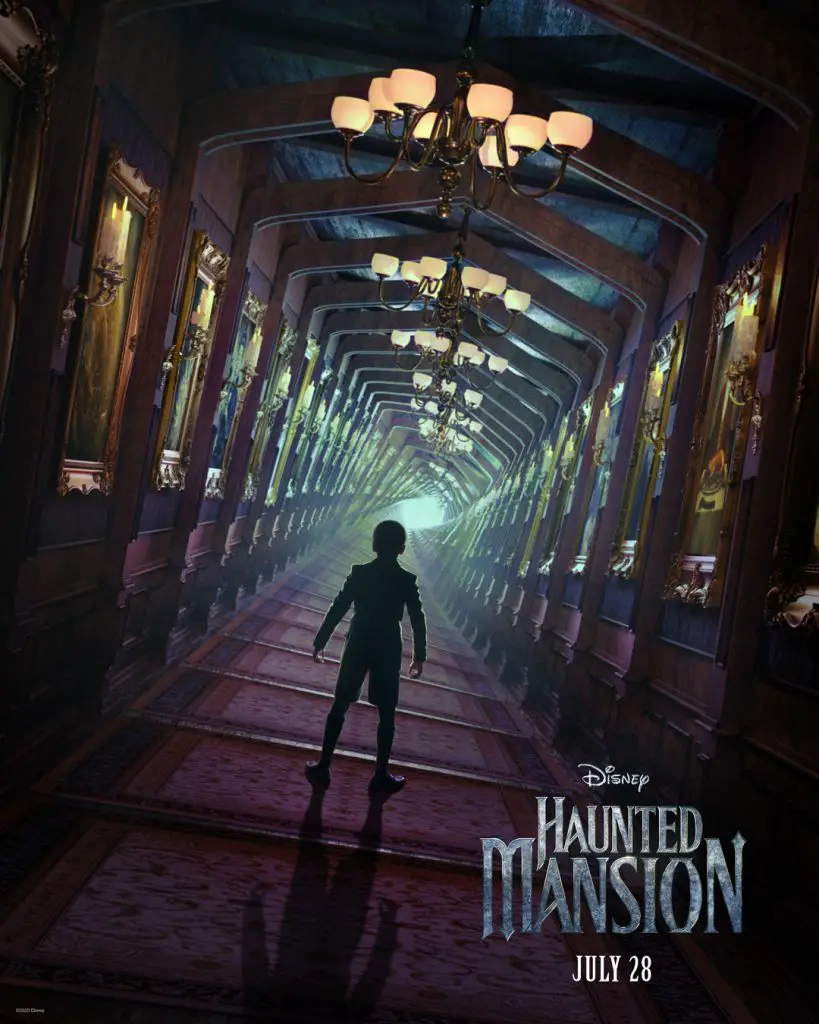 Haunted Mansion will be arriving in theaters on July 28, 2023. It stars LaKeith Stanfield, Tiffany Haddish, Owen Wilson, Rosario Dawson, and Danny DeVito. It also has Jamie Lee Curtis as Madame Leota and Jared Leto as the Hatbox Ghost. Winona Ryder, Dan Levy, and Hasan Minhaj also make appearances. It is directed by Justin Simien. 
Haunted Mansion Synopsis
A single mom named Gabbie hires a tour guide, a psychic, a priest, and a historian to help exorcise their newly bought mansion; after discovering it is inhabited by ghosts.
Are you excited to see the Haunted Mansion teaser trailer? What are your thoughts about this film? Share your thoughts and opinions in the comments below!