The store in the exit of Mickey & Minnie's Runaway Railway has opened in Mickey's Toontown. EngineEAR Souvenirs opened on March 10, 2023, over a month after the attraction opened on January 27, 2023. It is themed appropriately enough to model trains and is a lovely addition to the attraction and the land. There is merchandise currently found in the store that is themed to Mickey & Minnie's Runaway Railway. When Mickey's Toontown officially opens on March 19, 2023, more merchandise will be added to the shop. Some of it will be themed to the land.
Daps Magic team member Angela stopped by on the rainy opening day to check out the store on its opening day. Check out the video tour and photos of the store below.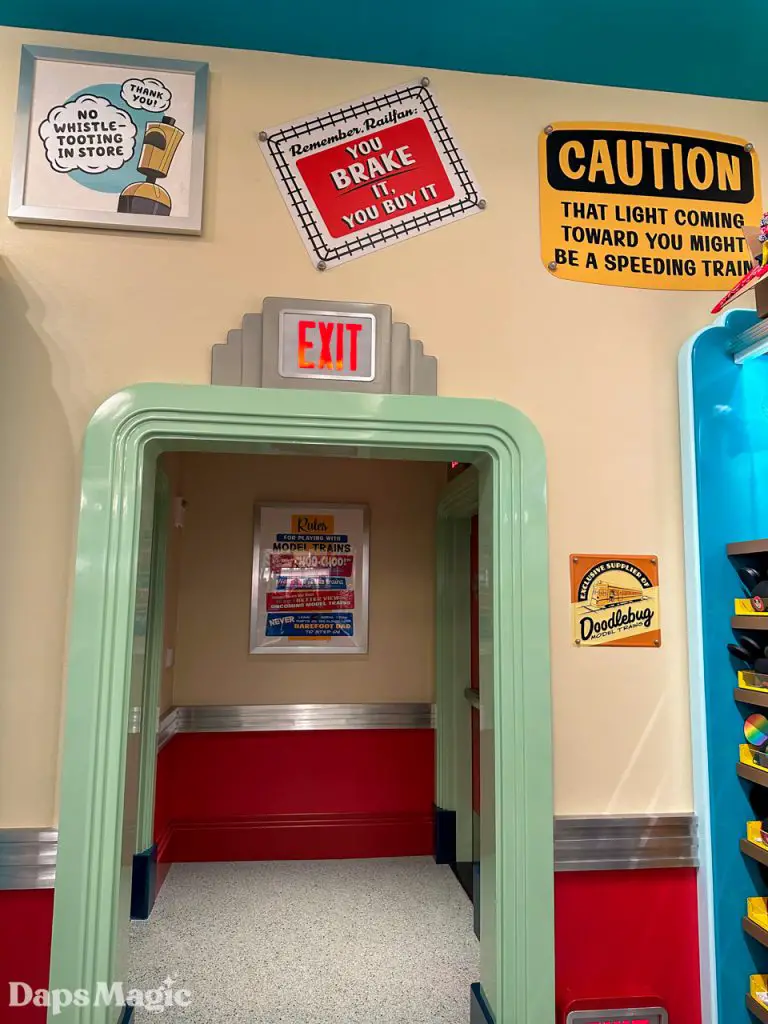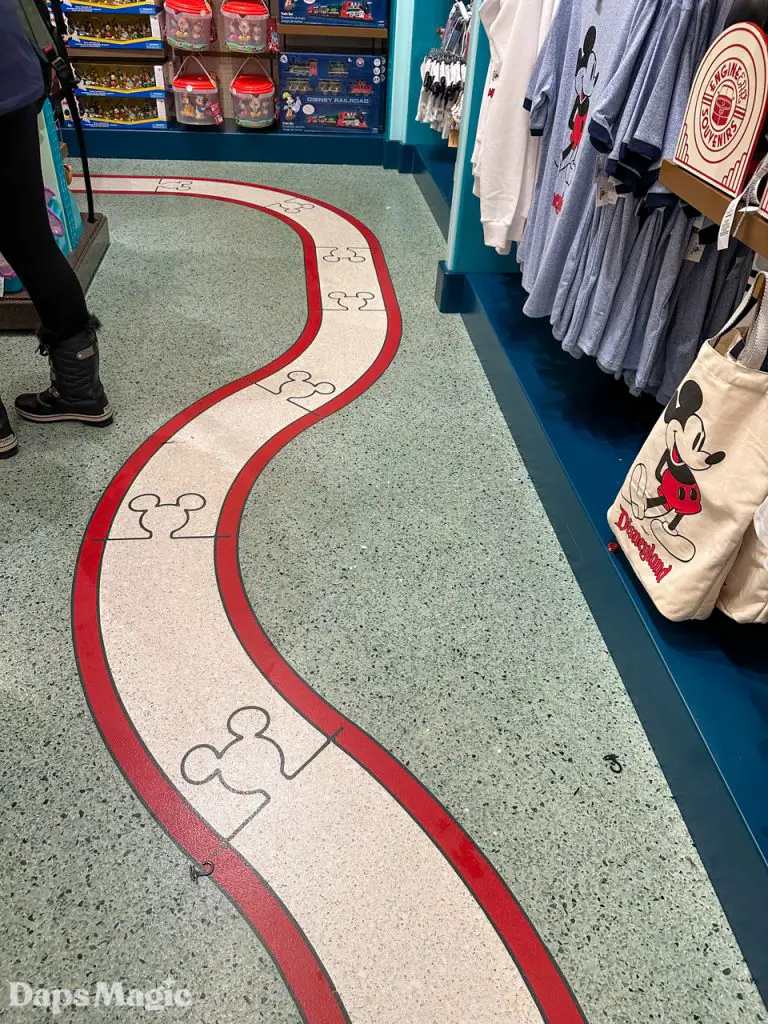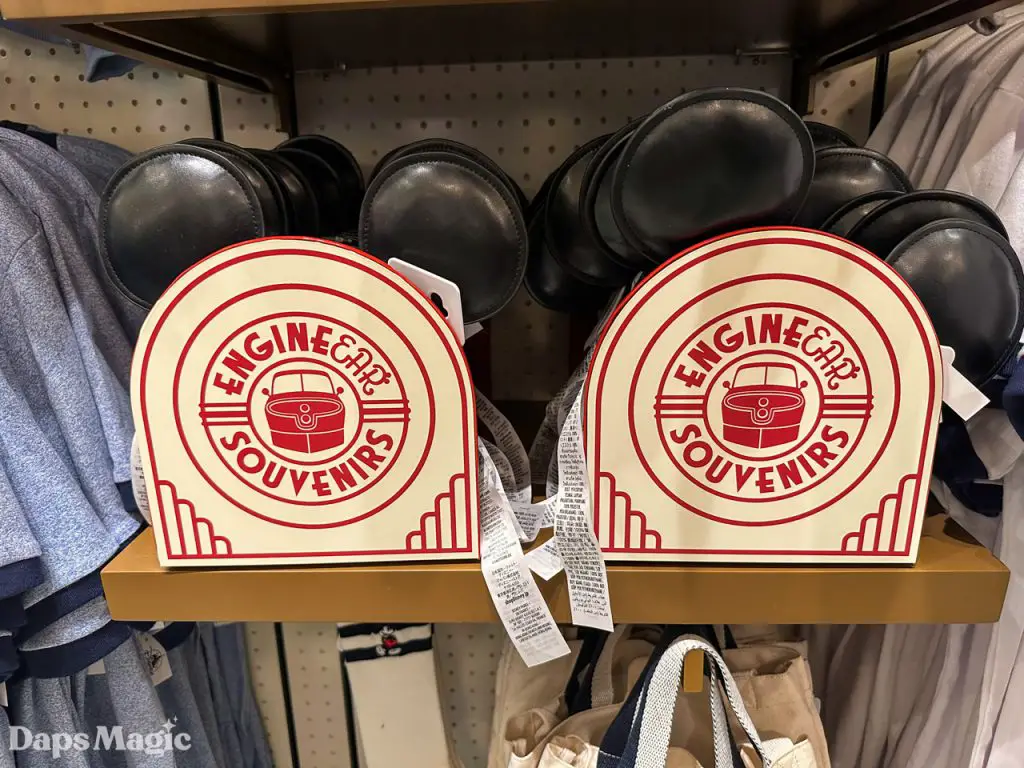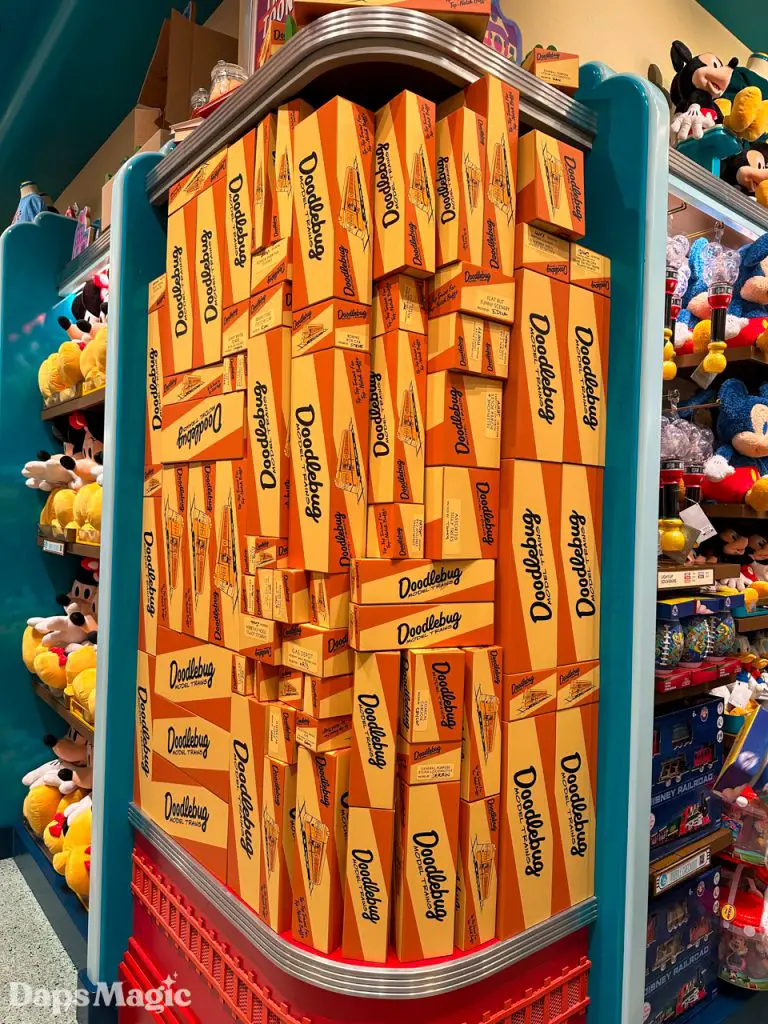 The rest of Mickey's Toontown is set to open at Disneyland on March 19, 2023. When it does, the bulk of the land will be reimagined to be very interactive and family friendly. More can be read about it here. At the D23 Expo in 2022 a model of what the reimagined land would look like could be seen. Soon guests will be able to experience the realization of those dreams that were turned into concept art and models.
What do you think of the new EngineEAR Souvenirs? Are you excited to go shopping there? Share your thoughts and opinions about this new store in Mickey's Toontown in the comments below!