Disney's Strange World is now available on 4K, Blu-ray and DVD, making the Disney animated movie available in all formats now for home entertainment viewing. Along with this arrival, the movie includes new bonus features and deleted scenes (read Daps Magic's review here).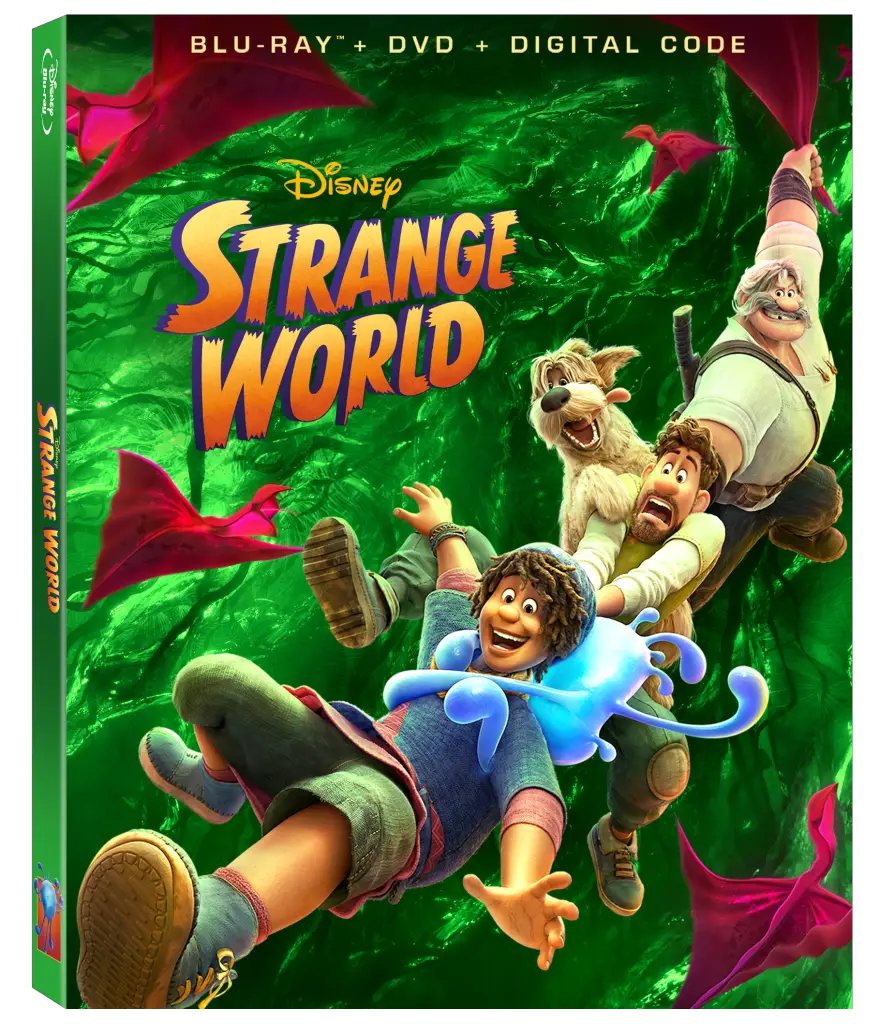 To celebrate the release, Disney also shared a video of the voice actors recording their lines. Visual development artwork was also released to celebrate this release. Check them out here:
Strange World Official Description
Walt Disney Animation Studios' original action-packed adventure "Strange World" introduces a legendary family of explorers, the Clades, as they attempt to navigate an uncharted, treacherous land alongside a motley crew that includes a mischievous blob, a three-legged dog and a slew of ravenous creatures.

Helmed by Don Hall (Oscar-winning "Big Hero 6," "Raya and the Last Dragon") with co-director/writer Qui Nguyen (co-writer "Raya and the Last Dragon"), and produced by Roy Conli (Oscar-winning "Big Hero 6," "Tangled"), this film will take audiences into a larger-than-life adventure they won't forget.  
What did you think of Strange World? Have you seen it yet? Will you be purchasing it for your home collection? Share your thoughts and opinions in the comments below!