When I was in high school, I would come out to California for the summer to visit my family. One of the things I would do while here was go to Disneyland. I didn't really have friends in California and the Happiest Place on Earth! was simply a nice place to go and visit by myself (I still love solo trips to the park to this day). During this time, cast members began to recognize me and we would chat. Sometimes this was while waiting to see a show, other times this was while circling the park aboard the Disneyland Railroad. As time went by, friendships developed and I discovered the true magic of Disneyland was not found while flying over Never Land or being chased by the First Order aboard a Star Destroyer. The true magic of Disney comes from the cast members that bring the moments and experiences to life both on stage and off.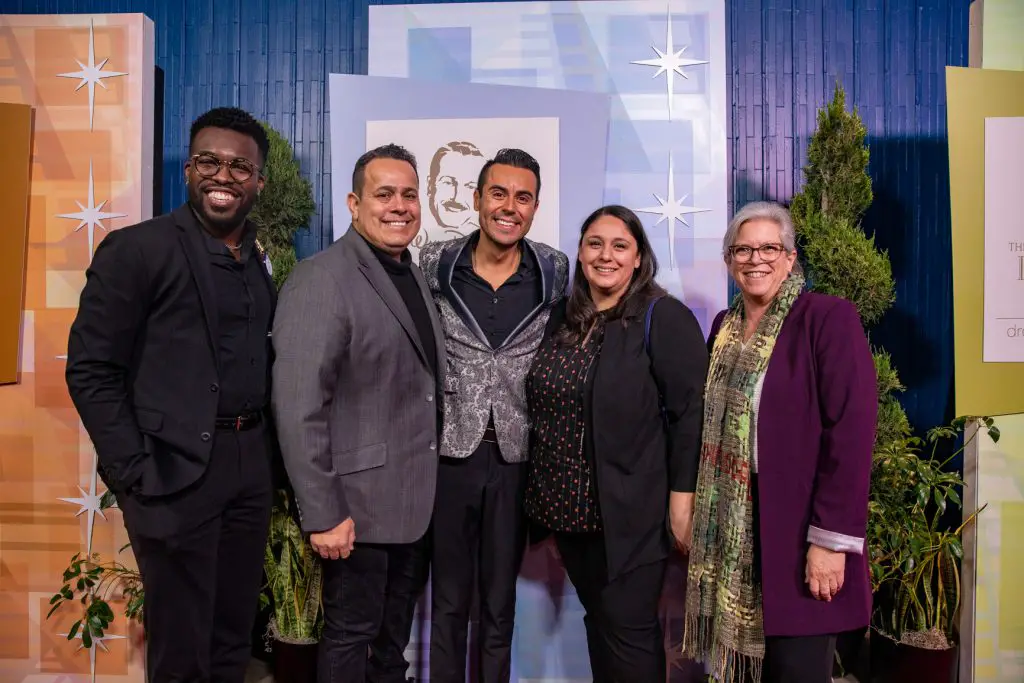 Fast forward a couple of decades to January 11, 2023. I was given an exclusive invitation to visit the Disneyland Hotel to experience the Walt Disney Legacy Award Celebration. This is a celebration that honors cast members that continues to keep Walt Disney's legacy alive and are recognized by fellow cast members for doing it. This is a very illustrious honor that had 166 honorees at the celebration that came from many different areas of The Walt Disney Company including the parks, imagineering, and even National Geographic! This is a collection of cast members that are the ultimate magic makers! This evening was all about honoring them and giving them the gratitude that they so greatly deserve for all that they do.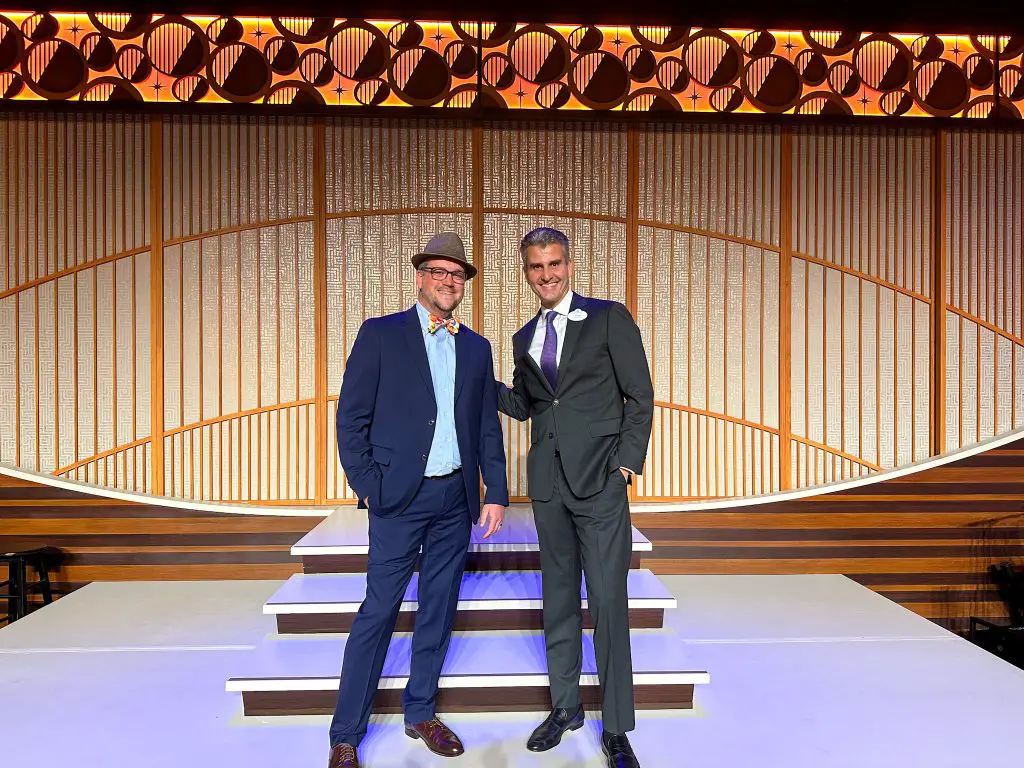 Before the evening's festivities began, I had some time to chat with Josh D'Amaro, the Chairman of Disney Parks, Experiences and Products for The Walt Disney Company. During our conversation he reiterated several times how important cast members were. He also shared how he tries to never miss one of these. He flew to Disneyland Paris and stayed there for 7 hours to be at a Legacy Award Celebration. He also recently attended one in Florida as Disney made up for time lost by the pandemic. As we chatted, D'Amaro talked about how the evening was a celebration of the best of the best and how the cast members really make the magic. What was more impactful, however, was when a cast member who was working that night walked up to say hi. D'Amaro immediately brought him into the conversation and started asking him questions about how he was doing. It turns out, this cast member was doing really well. He had just finished his seventh degree thanks to the Disney Aspire program. This cast member was incredibly thankful to D'Amaro and the Disney company and was so excited about the magic that the team was going to create tonight for magic makers that were honored with The Walt Disney Legacy Award. 
This moment with the Disney Aspire graduate was perhaps more representative of the night than anything that was said throughout the entire night. It was a moment where a person was there to make magic for the magic makers and was excited to chat with the Chairman of Disney Parks, Experiences and Products… who just happened to be in the middle of an interview with Mr. Daps. As was entirely fitting and proper, D'Amaro focused on the cast member and took genuine interest in this person. This would be the beginning of a trend that I observed throughout this magical night. 
After the recent graduate left D'Amaro told me what an incredible night this was going to be. He shared about how he loves the feel of these events. He said there are always tears throughout the night and that they often lead him to tears too as people are honored for the impact that they make. He reiterated again that this night was about the cast members who make the magic and how special it was. I had no clue how special it really would be until I experienced it for myself. 
The night's official festivities began a short time after my conversation with Josh D'Amaro. All of the guests of honor and their loved ones were seated throughout a beautiful ballroom at the Disneyland Hotel. As people began to get settled, D'Amaro could be seen making his way around the room, stopping at each table. At most stops he could be seen engaged in conversation with different people and then eventually taking pictures with them. With each conversation, he was laser focused on the cast member and their party. It is very clear that he has a true love for the team that he is a part of. The vibe of the room was that of a fun family reunion or a wedding reception. The atmosphere was celebratory and positive. Looking around the room, different cast members were giving each other hugs and congratulating each others as they made their way to their seats.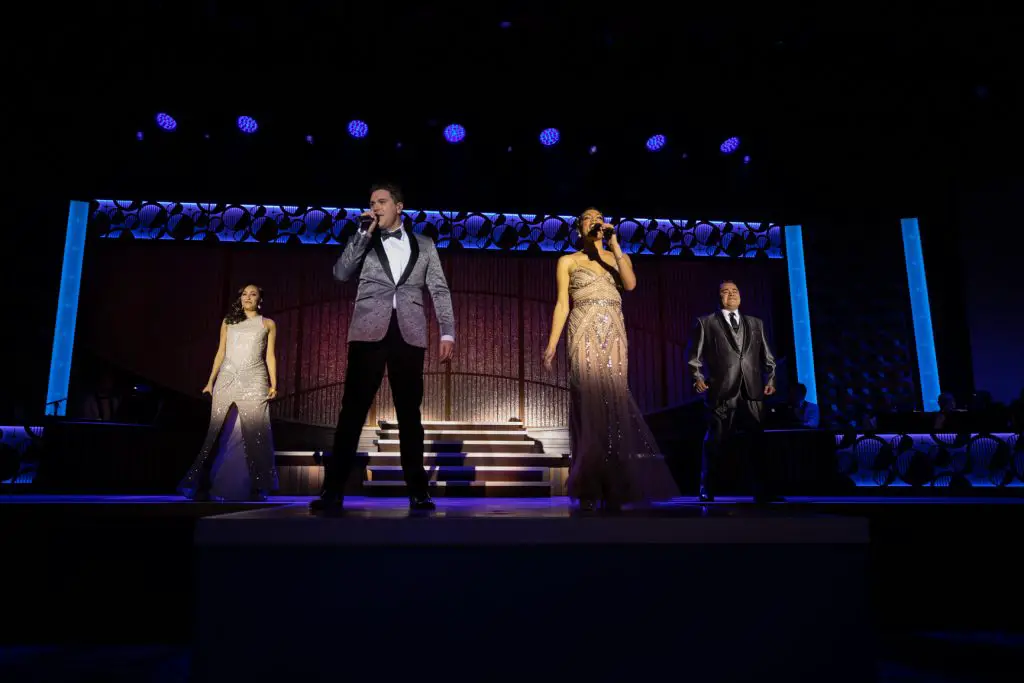 Shortly after being seated, the evening's program began with song. This song was written specially for The Walt Disney Legacy Award recipients and was about how the things that cast member do to make the magic happen and how they help create tomorrow by inspiring people today. The singers were joined by Mickey and Minnie as the song reached its climax and this night of magic for magic makers began. 
Disneyland Resort President Ken Potrock and Josh D'Amaro kicked off the official program after the song as they recognized and thanked the honorees in the room and those who support them. The two clearly loved the people in front of them and had fun together. At one point D'Amaro chided Potrock about his pocket square. Potrock quickly pulled it out and attempted to fix it as those in attendance chuckled. Potrock noted that the cast members who were being honored had a commonality with each other in bringing magic to other "cast members, guests and the community." He also noted that this group of people were a warm and welcoming group that develops connections and relationships and are really the "ultimate cheerleaders." The honorees are people with a "can do attitude that ripples into the culture." 
D'Amaro then added his own comments about the people in the room saying they are "the best of the best of the best" as he expressed gratitude to each of them. "You are the cream of the crop," D'Amaro said. He also spoke to the guests of the honorees saying of the honorees, "These are special people. I know you know they are special. They are special!" He continued on to say, "you should be very proud of the person sitting next to you." He wrapped up his remarks by congratulating everyone who was being honored. As they walked off the stage, I couldn't help but think how much affection could be felt going both directions in the room. These two leaders genuinely cared for the people in front of them and that feeling was palpably reciprocated.
As dinner was served throughout the course of the evening, different magical moments were presented. This included slides of the honorees being shown on the screens. People around the room cheered as names and photos were displayed. Magic was on full display as an incredible meal was brought out through multiple courses. It was beautiful to look at and delicious to eat. However, as amazing as the food was, the real high point was seeing the appreciation and love being shown to The Walt Disney Legacy Award honorees. As the gratitude was shown throughout the night, appreciation for the recognition could be seen on the faces of the honorees. A video about Walt Disney's legacy was also shown that showed how the cast members of today continue to make magic and because of them "Walt's legacy lives on." It was beautiful and touching.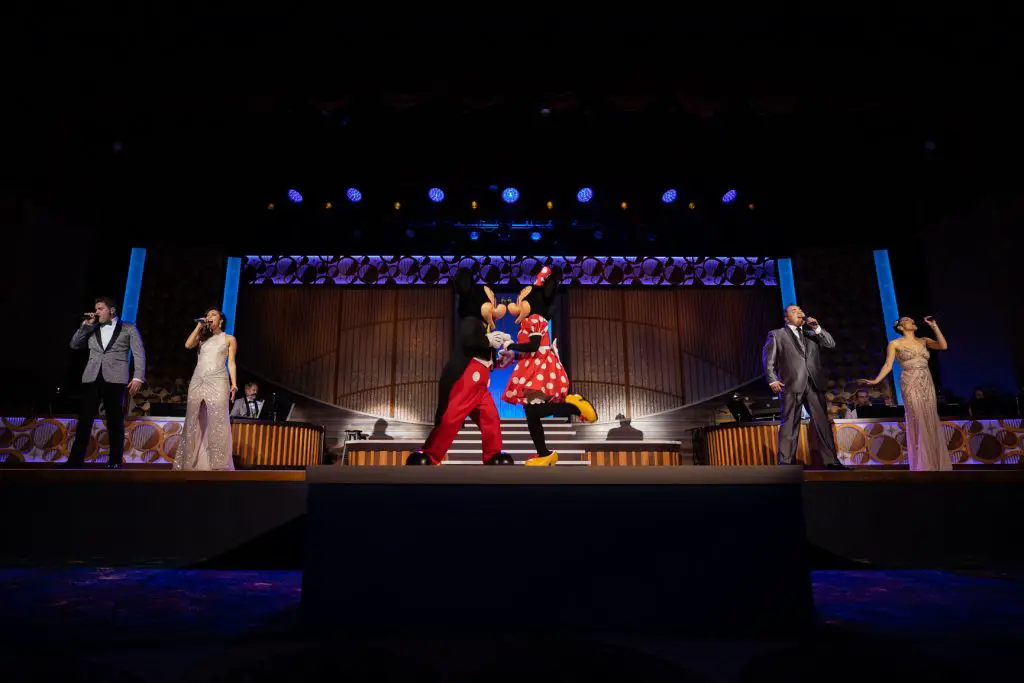 The program had some incredible moments of celebration and some amazing performances. With each of these performers, gratitude was shown for the Legacy Award recipients. Throughout the night, along with a collection of Disney singers, the attendees were entertained (and again thanked) by Kissy Simmons (Nana in The Lion King on Broadway), Josh Strickland (Tarzan in Tarzan on Broadway), and Disney Legend Jodi Benson (Ariel in The Little Mermaid). Accompanied by a live band, the performances included songs like including Santa Fe from Newsies and A Star is Born from Hercules. Jodi Benson sang several Disney princess songs after Simmons and Strickland sang, including Part of Your World. While the songs were incredible, what was even more incredible was looking around the room while they were being performed. During different songs, different people reacted in different ways. Phones could be seen going up to capture favorite songs and special moments, smiles could be seen, tears could be seen, emotion could be felt. 
Looking at a schedule of events for The Walt Disney Legacy Award Celebration, one would quickly pick out several moments that would be highlights. This could be three incredible performers singing A Dream is a Wish Your Heart Makes together as Mickey and friends came out. It could be a special rendition of Drawn to the Magic, also with Disney characters. It could be hearing the voice of The Little Mermaid singing a song she brought to life decades before and still sounding like a teenage mermaid pouring her heart out. However, looking back on the night, there are other things that stand out as highlights. One was walking into the lobby and seeing so many people running up and giving each other hugs as they beamed and celebrated those being honored. Another was hearing people cheer on their colleagues who were recognized by name and photo on the screens. The thing that stands out the most though is the feel in the room. It was a feeling that was positive, that had camaraderie, and you really could feel the love that night (sorry, had to make the pun, Kissy Simmons was Nala!). 
As the night wrapped up, people could again be seen taking pictures, giving hugs, catching up, and simply enjoying the moment. This was a night of celebrating these very special magic makers. Well after the scheduled program ended, D'Amaro could be seen still talking with honorees and taking pictures. Throughout the ballroom and the reception area outside, cast members and their guests were simply enjoying being with each other. The Walt Disney Legacy Awards Celebration is about these cast members that were being honored for the magic they make and the continuation of Walt Disney's legacy that they are a part of. This was a focus that wasn't lost throughout the night. This night was packed full of magic and gratitude for the people who not only make magic on a daily basis, but also inspire others to make magic. It was an honor to be in the same room with them. 
On Thursday, I stopped by the Disneyland Resort and made my way into the parks. As I walked through the parks, I saw people with the blue nametags that show they are Walt Disney Legacy Award recipients. I couldn't help but smile and think back to what a special night this was and how the person walking by me is one of "the best of the best of the best of the best," as D'Amaro put it. The next time you see a cast member with a blue nametag, stop and take a moment to stop and realize that this cast member doesn't just make magic in an incredible way, they also inspire others to do the same. This person is a big part of the Disney experience that is so special for Disney fans going to the Disneyland Resort and beyond. The people really are what sets Disney apart from any other company in the world, and these people are a big part of making the magic and continuing Walt Disney's legacy.