Shanghai Disney Resort is in the middle of celebrating its Disney Winter Frostival. One of the entertainment offerings during this special time is the Disney Winter Magical Cavalcade. A great amount of effort was put into bringing this cavalcade to life by Disney Live Entertainment. "The team has been working on this cavalcade for quite some time," said Steve Brown, Vice President of Entertainment at Shanghai Disney Resort. "It was designed and created by our talented local team at Shanghai Disney Resort in collaboration with our international teams in world-class Disney live entertainment."
Disney has shared a look behind-the-scenes at this cavalcade. Check it out here:
This cavalcade was created to help celebrate the magic of winter. Cast members have been hard at work rehearsing for its launch and hope that guests will love it. "When we see the warm smiles on [guests] faces, it inspires us to put on a better performance for all guests," said Sun Yichen, parade performer. Take a peek at the making of their new winter cavalcade and hear from cast members at Shanghai Disney Resort about the passion and care that went into bringing it to life.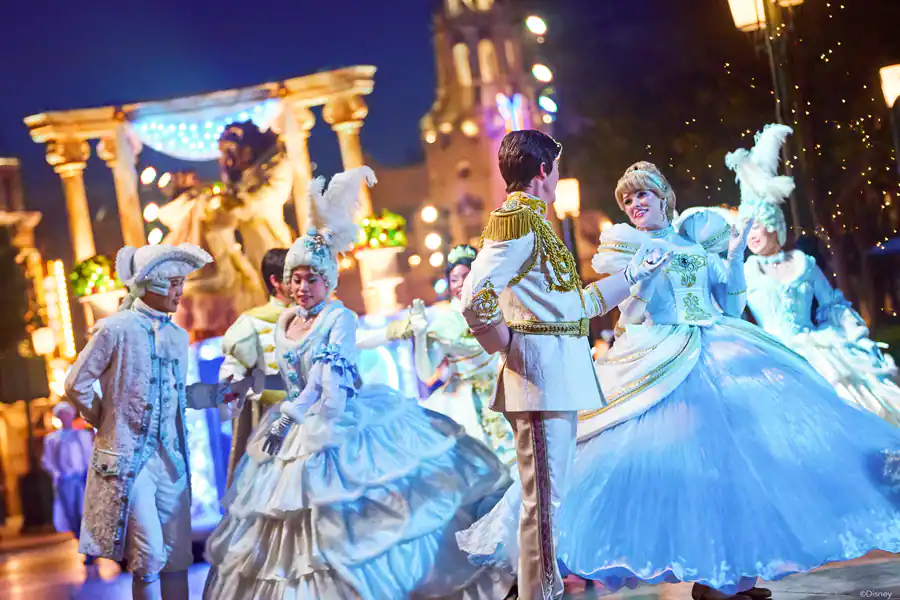 You can read more about the offerings of the Disney Winter Frostival at Shanghai Disney Resort here. More photos of the Disney Winter Magical Cavalcade can be found here. What do you think of the Disney Winter Magical Cavalcade? Share your thoughts and opinions in the comments below!