On Sunday, January 22, 2023, guests came to the Magic Kingdom to go for a last drop on Splash Mountain and to say goodbye to their laughing place. The day started with hundreds of people beelining for the attraction. As the day continued, the attraction's line held steady at around 200 minutes. This was fairly consistent throughout the day. At the time of the park closing at 11:00 PM, the attraction had a line at of 175 minutes. Quite a few guests angled to be the final riders aboard the attraction. Throughout the day, Disney PhotoPass was set up outside of the attraction taking pictures of guests. In the end, the final riders for the attractions were appropriately cast members that worked the attraction. As they splashed down, guests cheered. As the night wound down, cell phones came out with lights to say goodbye. The night ended with cast members taking a photo together in front of the attraction.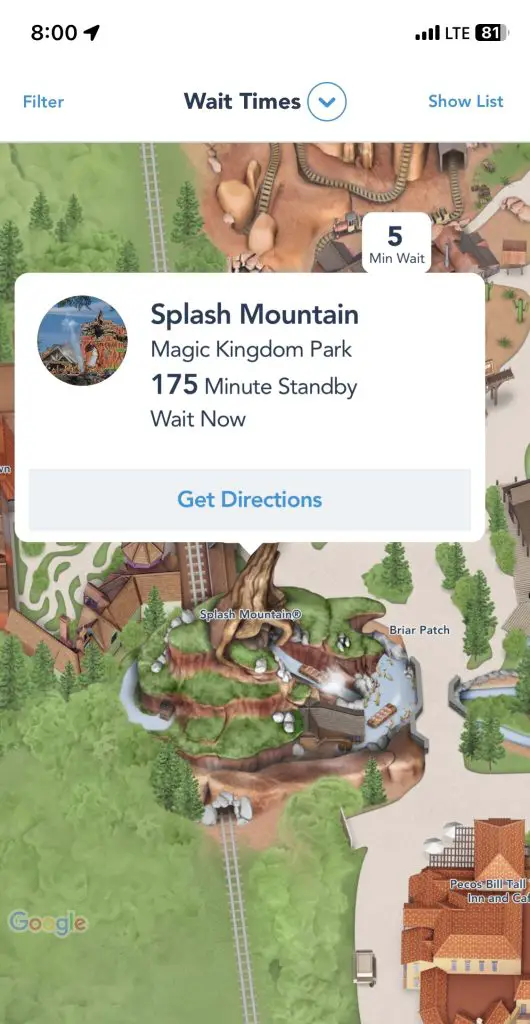 Daps Magic team member Tracy was on hand for this final evening of Splash Mountain at Magic Kingdom. There were plenty of people waiting to experience the attraction one last time. Others were cheering on the logs as they splashed down. Tracy filmed the attraction as fireworks burst in the sky above. She shared both video and photos of the evening.
Splash Mountain's closure is to make way for a new attraction based on The Princess and the Frog. When it reopens, it will be Princess Tiana's Bayou Adventure. In the attraction, guests will join Princess Tiana and the jazz-loving alligator Louis during Mardi Gras season as they prepare to host a one-of-a-kind celebration for the people of New Orleans. The attraction is set to reopen in 2024 at Magic Kingdom and at Disneyland. At this point, however, a closing date for the Disneyland version of the attraction has not been announced.