Walk by the World of Disney store at the Disneyland Resort's World of Disney at Downtown Disney or the store of the same name at Disney Springs at Walt Disney World Resort over the last few weeks and there have been boxes to donate new unwrapped new toys to Toys for Tots. While these boxes will remain through December 12, 2022, there is still two more weeks to donate to Toys for Tots through shopDisney at https://www.shopdisney.com/ultimate-toy-drive/ between now and December 24, 2022.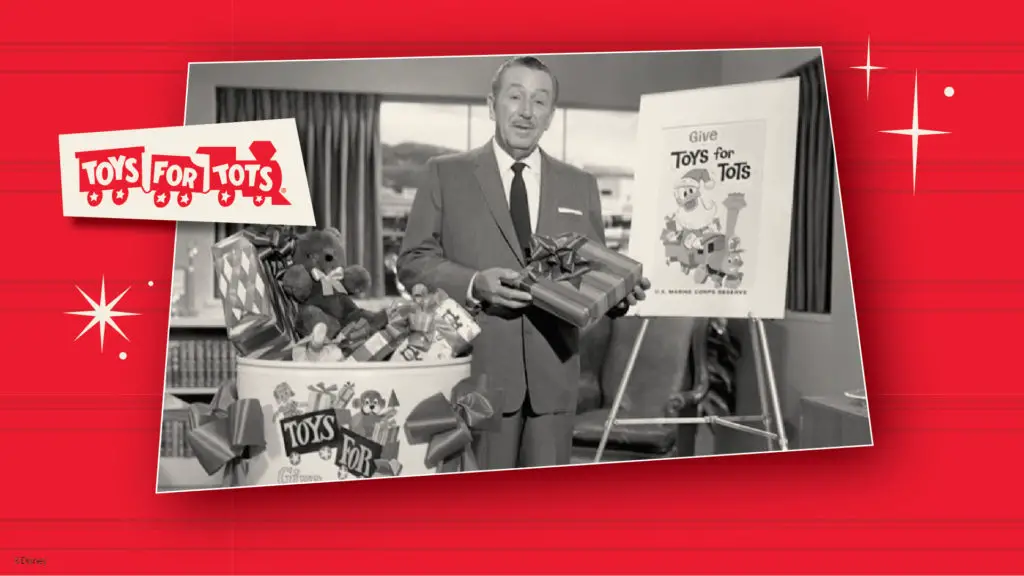 Toys for Tots and Disney are continuing a 75 year tradition of donating toys to give to millions of needy kids during the holiday season. This year's Disney Ultimate Toy Drive hopes to inspire hope where it is needed the most this season. Disney also gave a grant to the foundation that will give an additional 75,000 toys to children in need this year.
Now is a great time to join this wonderful cause and bring a little extra magic to a child in need. Stop by one of the donation boxes and give a new unwrapped toy to Toys for Tots or donate at https://www.shopdisney.com/ultimate-toy-drive/ to do the same. Together, we can all do a little bit to make a big difference!