Knott's Berry Farm is already cashless. Now outside of the gates are doing the same. Knott's announced that both California Marketplace and the parking lots will be transitioning to cashless as well starting on Tuesday, December 13, 2022. These locations will be accepting credit cards, debit cards, Apple Pay, and Google Pay. The quick service food locations already are cashless at the California Marketplace. Later this month, TGI Friday's and Mrs. Knott's Chicken Dinner Restaurant will also be going cashless.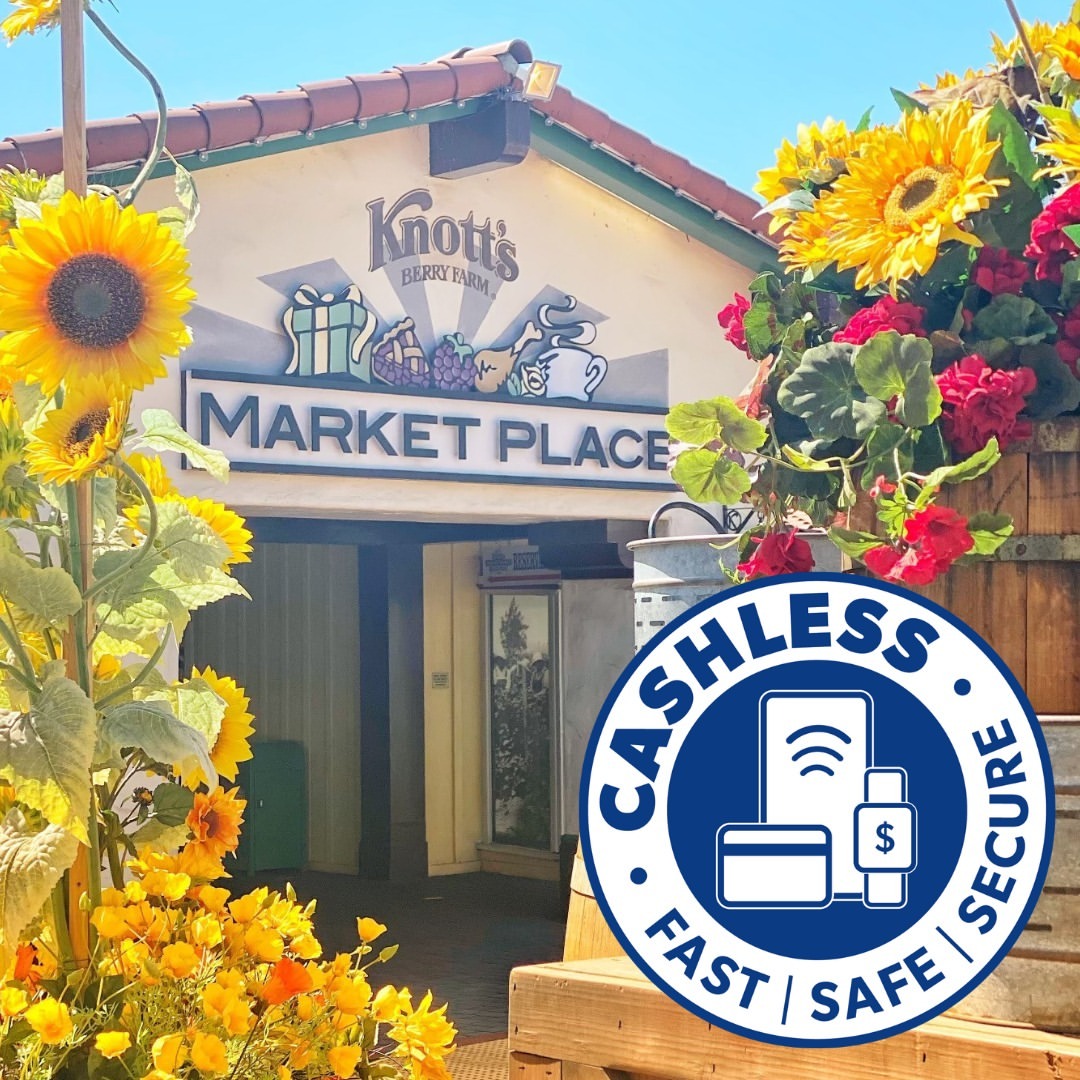 If you have cash and need to put it on a card, there are cash-to-card kiosks found at Peanuts Headquarters, Virgina's Gift Shop, and also the Berry Market. Knott's Berry Farm has an FAQ regarding going cashless on its website.
What do you think about Knott's Berry Farm, the California Marketplace, and the parking lots all going cashless? Share your thoughts and opinions in the comments below!