Coffee lovers rejoice! A new coffee shop will soon be open at Disney's BoardWalk at Walt Disney World Resort. Carousel Coffee will be serving coffee beverages, tea options, and of course pastries as well. The coffee will all be created with Artisan Roasted Joffrey's Coffee. Today, the Disney Parks Blog showed what will be on the menu when the establishment opens. A full menu is promised to be announced in the coming weeks.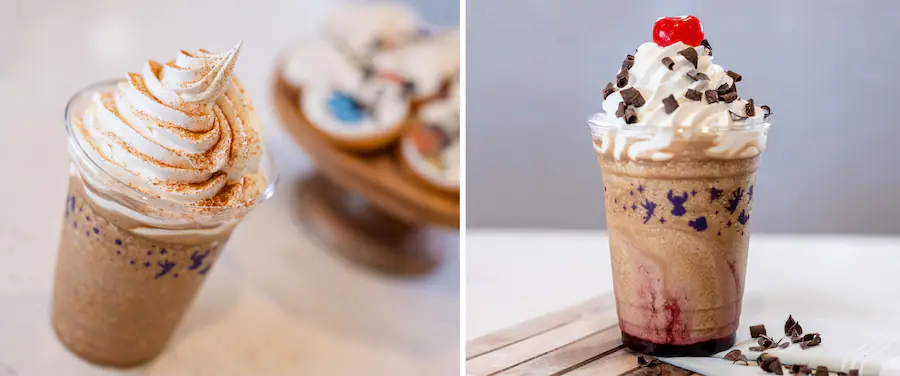 A few things were previewed from the upcoming menu. This includes the Dark Cherry Mocha Frozen Blended Coffee and Whipped Cream. This drink utilizes the iconic cherry flavor known in seaside getaways and found in coffee shops, family-owned delis, and ice cream parlors along the shore.
There will also be seasonal coffees that are swapped in and out as well. Very soon guests will be able to taste the Cinnamon Bun Frozen Blended Coffee with Whipped Cream. This drink will bring to life the experience of eating a cinnamon bun, in a drink.
Nitro Cold Brew Coffee will also be available. It is freshly batched, extra smooth, dark-roasted cold brew coffee infused with nitro. According to Disney, "this coffee beverage takes the rich history of coffee and combines it with the ever-popular nitro cold brews of today."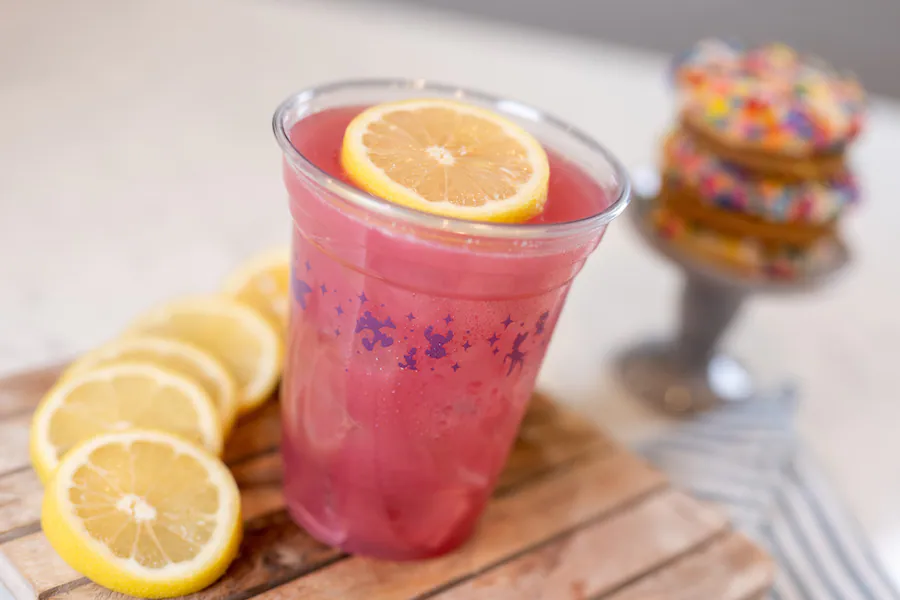 Tea drinkers will also be happy at Carousel Coffee as well. There will be multiple options to try and enjoy. The Pomegranate-Green Tea Lemonade was featured today. It has fresh-squeezed lemon juice that is blended with pomegranate green tea and a touch of agave. It is naturally sweetened and then served over ice. This is perfect for a warm Florida day.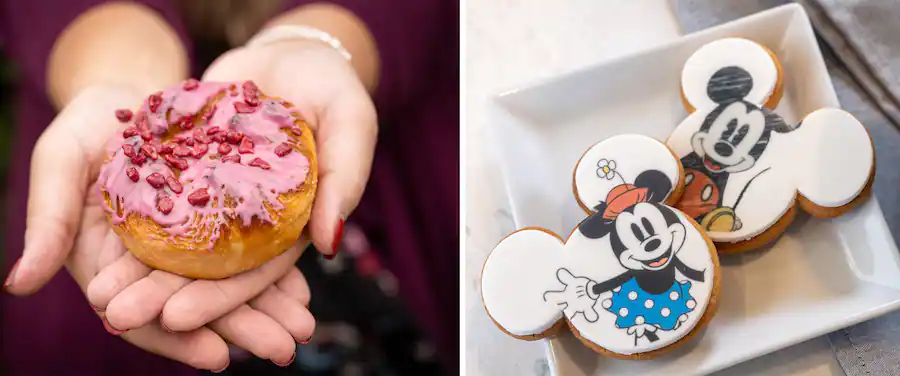 As mentioned above, there will also be some sweet snacks to enjoy as well at Carousel Coffee. This includes the Crunchy Raspberry Danish, with its sugary dough and layers of hibiscus fondant and raspberry. Disney describes this as the combination of both a croissant and a muffin. There are also some favorite snacks as well. This includes the Vintage Mickey & Minnie Sugar Cookie, Banana bread, Croissant, Blueberry Muffin, Chocolate Muffin, NJ Crumb Bake, Bagles, and the popular Mickey Brownie.
Are you excited about the opening of Carousel Coffee? What of the above-featured items are you most excited about? Share your thoughts and opinions in the comments below!