The Disney community mourned the news that Disney Legend Alice Davis passed away at the age of 93 on Thursday. This beloved woman was instrumental in making attractions like it's a small world and Pirates of the Caribbean into the iconic attractions they are today with her expertise as a designer and costumer. Today, The Walt Disney Company released a remembrance of Davis. The entirety of it can be seen below.
Remembering Disney Legend Alice Davis
Disney Legend Alice Estes Davis passed away on Thursday, November 3, her family has confirmed. She was 93.
At Walt Disney Imagineering, Alice was one of the original "designing women." Married to Disney Legend Marc Davis, she enjoyed a fashionable Disney career of her own, designing and dressing animated figures for such beloved Disneyland attractions as "it's a small world" and Pirates of the Caribbean. As Alice recalled with a gleam in her eye, "I went from sweet little children to dirty old men overnight."
According to Mindy Johnson, a longtime friend and the author of Marc Davis: Walt Disney's Renaissance Man, "Beyond her groundbreaking role as a pioneering Imagineer, Alice understood the impact her work with Walt Disney had on generations of fans, and she treasured each and every fan she met. To her, they were her friends, and she often spoke of her friends being the jewels of her heart. Over the years, she enjoyed generations of audiences who set sail with 'mischievous pirates' or were enchanted by 'singing children from around the world.' With her wide smile, genuine warmth and sassy wit, once you met Alice, you were an instant friend, too. How lucky we are to have known this remarkable lady, and how grateful we are that our dear friend's legendary work lives on!"
Born in Escalon, California, in 1929, her artistic and Disney roots ran deep. Having moved to Los Angeles with her family at age 4, she was enrolled in kindergarten at age 5—a year early—and won the all-city painting competition for children in the Los Angeles school system with her picture of a woman in a pink dress. "They put it on exhibit at a local bank," she told D23 in a 2016 interview. "I was 5. And you had to be 6 to be in kindergarten. I was tall for my age; I looked 6." She fondly recalled that her mother, an artist, saved pennies for a month to be able to afford to take Alice to see Snow White and the Seven Dwarfs on her eighth birthday.
In 1947, she received a scholarship to attend Chouinard Art Institute, a renowned training ground for Disney artists, from the Long Beach Art Association—one of very few women students at the time. She expressed her interest in animation but was told that only men took the institute's animation classes and that she would be studying costume design instead. "I didn't know anything about clothes," she recalled—but she soon learned. It was at Chouinard that she met future husband, Marc, who served as an instructor there for more than 17 years. They remained barely acquainted until years later, after Alice had launched her career designing women's lingerie and undergarments for the Beverly Vogue & Lingerie House in Los Angeles, and both she and Marc attended the same party.
At her job, Alice was quickly promoted to head designer. As her career progressed, she designed two lines of fashion lingerie and earned a reputation as an expert pattern maker and authority on uses of fabrics.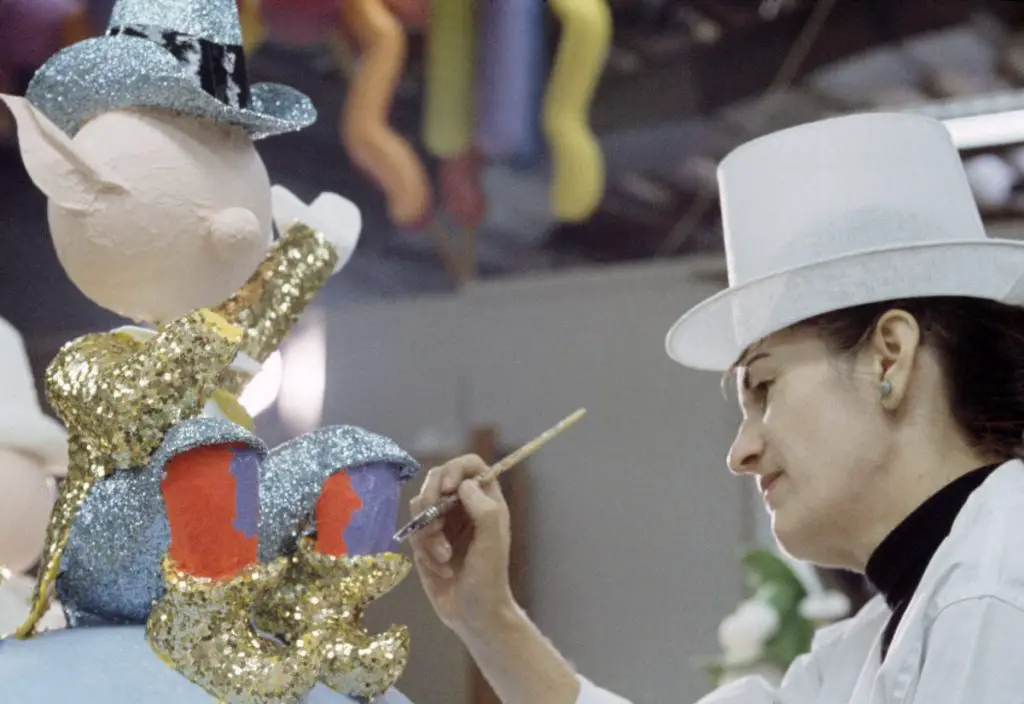 One day, she received a call from her former art instructor and future husband, Marc. He needed a costume designed and created for actress Helene Stanley to wear for some live-action reference footage being filmed to help inspire his animation of the lead character, Briar Rose, in Sleeping Beauty.
Alice recalled, "Marc wanted to see how the skirt worked in live dance steps, and that was my first job at Disney." That job led Alice to design costumes for Disney's live-action motion picture Toby Tyler.
Alice and Marc married in June 1956, when Alice was 27. A year later, she had her first encounter with Walt Disney, at dinner with Marc at the historic Tam O'Shanter restaurant in Los Angeles. "We were having a cocktail and this hand came on Marc's shoulder. I looked up and just about swallowed my glass. It was Walt Disney," she recounted. Walt joined the couple and quizzed Alice about her work. "When he heard me say 'elastic,' he wanted to know all about elastic fabric. He stayed for at least a half hour, asking me all kinds of questions. Marc was sitting there wondering what was up his sleeve. Eventually, he said, 'Well, I'd better get going.' He started to walk away, then turned and said, 'You know, you're going to work for me someday.'"
That finally happened in 1962, when Alice joined WED Enterprises, the precursor to Walt Disney Imagineering. The next year, Walt recruited Alice to contribute her skill to the attraction "it's a small world" for the 1964-1965 New York World's Fair. Collaborating with art designer and Disney Legend Mary Blair—whom Alice called "one of my idols"—Alice researched, designed, and supervised the creation of more than 150 highly detailed costumes for the Audio-Animatronics® children of the world seen throughout the attraction. "I learned so much from [Mary Blair], and we had a lot of laughs," Alice said in a 2005 interview for The Walt Disney Studios. "It was far beyond anything I had dreamt could happen in my life."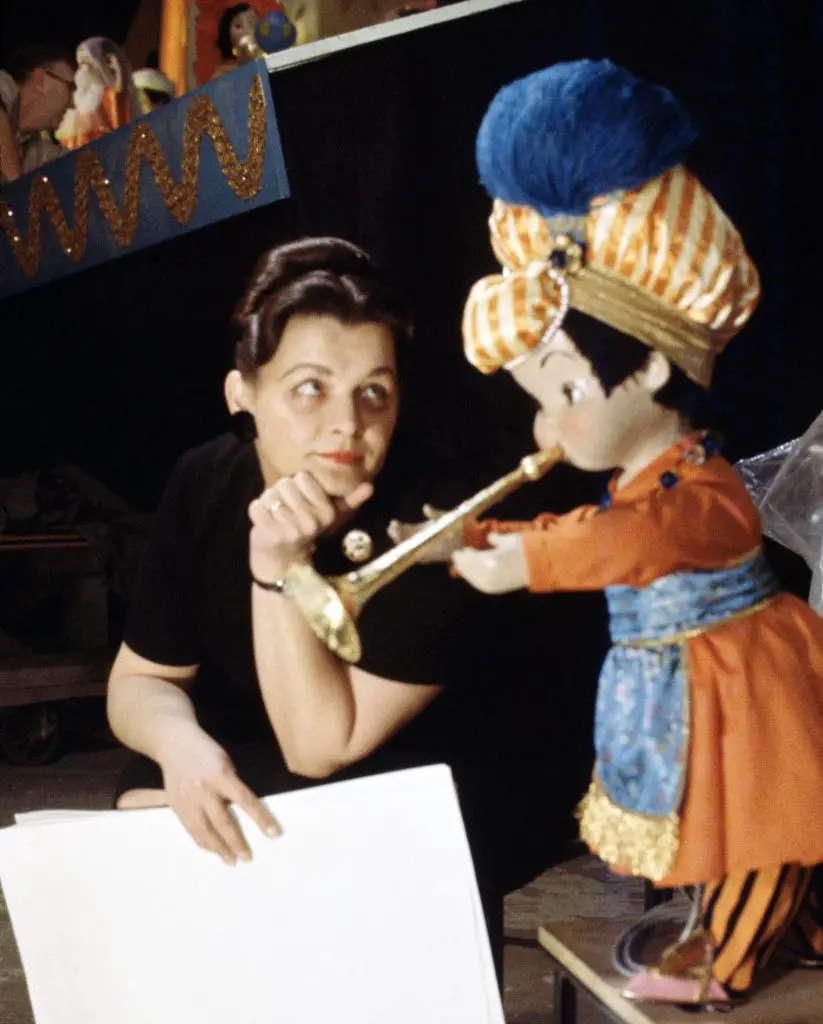 Working as an Imagineer "was the best job I ever had, because there were no class distinctions," Alice said. "Everybody had a job to do. None of us had titles. We all went by first names. And we all worked for the same thing: putting on the best show possible. We'd be at work before we had to be, and we'd stay as long as we had to." During this time, Alice also formulated costuming procedures, set up a manufacturing base, and developed quality control refurbishing techniques, which established the standards for three-dimensional characters in rides and shows created by WDI.
Beginning in 1965, she translated the pirates' attire from Marc's original drawings of the shiver-me-timbers cast and crew into clothing designs and patterns for the costumes featured in Pirates of the Caribbean. Two years later, when the attraction opened at Disneyland, guests were dazzled by the animated figures and their colorful, textured pirate-wear. Later, Alice also contributed to General Electric's Carousel of Progress and the Flight to the Moon attractions.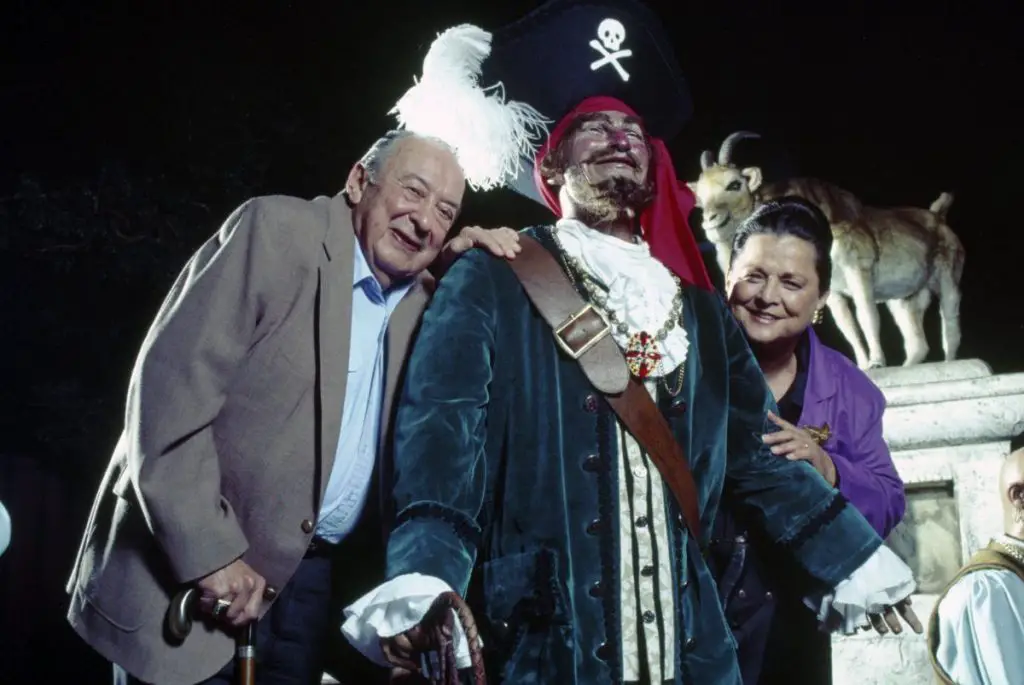 At their home in the Los Feliz neighborhood of Los Angeles—filled with art the couple collected—Alice and Marc enjoyed a Disney fairy-tale-romance-come-true for 44 years until Marc's death in 2000. Thereafter, Alice continued to consult for the Company and remained a frequent face at Disney events. She was named a Disney Legend in 2004. On May 10, 2012, she was honored with a window on Main Street, U.S.A. at Disneyland—next to her husband's window. Alice's window reads simply, "Small World Costume Co. / Alice Davis / Seamstress to the Stars."
Alice's career was an inspiration to many Disney artists who came after her. "When I was a little girl, my parents took me to Walt Disney World and I made them go on the 'small world' ride about 24 times because I absolutely loved it," Susan Goldberg, the art director for two segments of Fantasia/2000 and other projects, said in a 2004 interview. "I didn't know anything about Mary Blair or Alice Davis then, but I grew up wanting to be a costume designer… So Alice Davis is the reason I have a career in animation."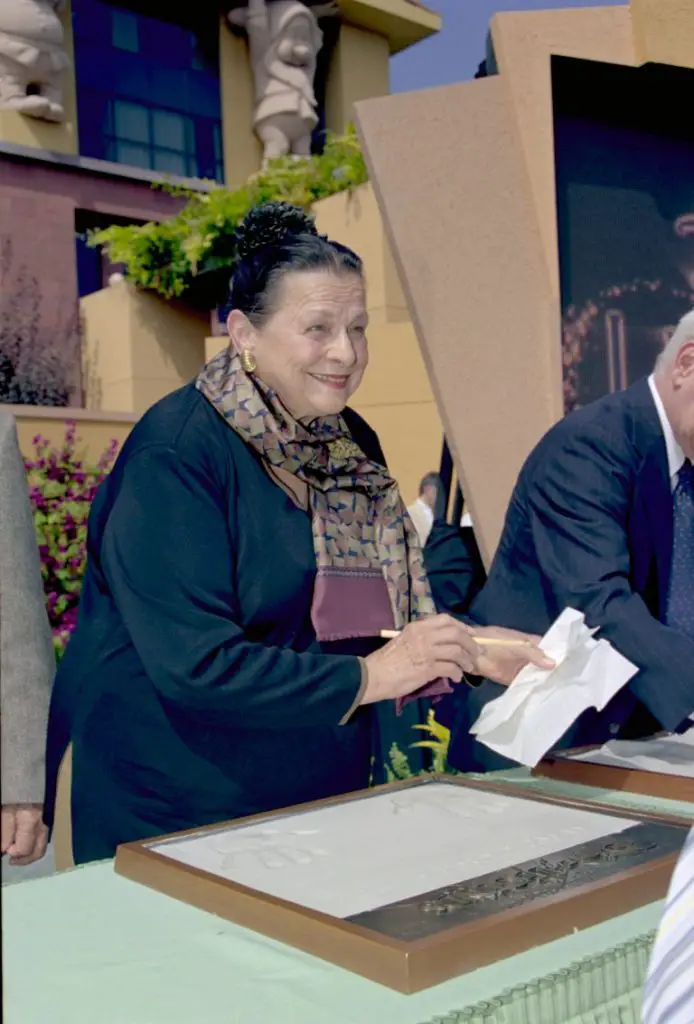 In a chapter devoted to Alice in the book Marc Davis: Walt Disney's Renaissance Man (Disney Editions, 2014), author Mindy Johnson observed, "Just as remarkable as her artistic talent is Alice's generous heart. Marc and Alice helped those in need—particularly young students—whenever and however they could. This myriad of grateful recipients, along with their many friends, became Marc and Alice's family."
As Alice put it, "I always say that good friends are the jewelry of your heart. They're your riches… If you don't have friends, you can have all the money in the world, but you're not happy. You can be poor and have lots of friends, and if nothing else, you can sit on the side of a hill and enjoy the sunset with a bottle of wine and a loaf of bread and be happier than any rich person. Because you have all these riches around you."