The holidays are back at the Disneyland Resort, and with this comes some fun entertainment. One of the holiday entertainment offerings is found at Avengers Campus where the usual Avengers Assemble stunt show takes on a holiday flare. Instead of Black Widow and Black Panther fighting Taskmaster and team, Hawkeye is joined by Kate Bishop to fight off the Tracksuit Mafia.
At the end of the stunt show, Hawkeye and Kate Bishop are joined by the rest of the Avengers as they assemble for some egg nog and holiday merriment. One of the heroes joining the Avengers on top of Avengers HQ is the new Black Panther. This comes as, from November 11, 2022, through January 8, 2022, Avengers Campus celebrates Black Panther: Wakanda Forever and the new Black Panther.
Below is a look at the holiday iteration of Avengers Assemble at Avengers Campus in Disney California Adventure. Check the times guide on the Disneyland App for when this stunt show will be presented.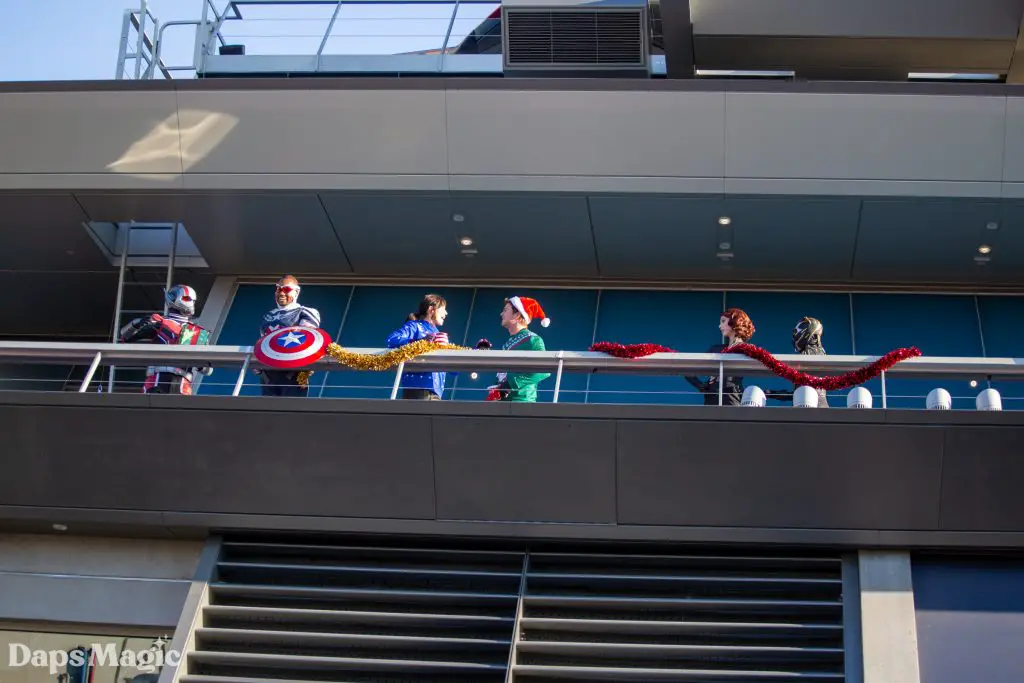 What do you think of this version of Avengers Assemble? Have you watched it in person yet? Share your thoughts and opinions in the comments below!