Thor has been through a lot as he has gone on quest after quest. As Thor: Love and Thunder starts, Thor (Chris Hemsworth) is on a quest for inner peace. This quest is disrupted however by the galactic killer known as Gorr the God Butcher (Christian Bale) who seeks to eradicate all of the gods. To take on Gorr, Thor finds himself teamed up with King Valkeryie (Tessa Thompson), Korg (Taika Waititi), and also his ex-girlfriend Jane Foster (Natalie Portman) who now is wielding Mjolnir as the Mighty Thor. Together they face this ultimate threat before Gorr can implement his heinous plan.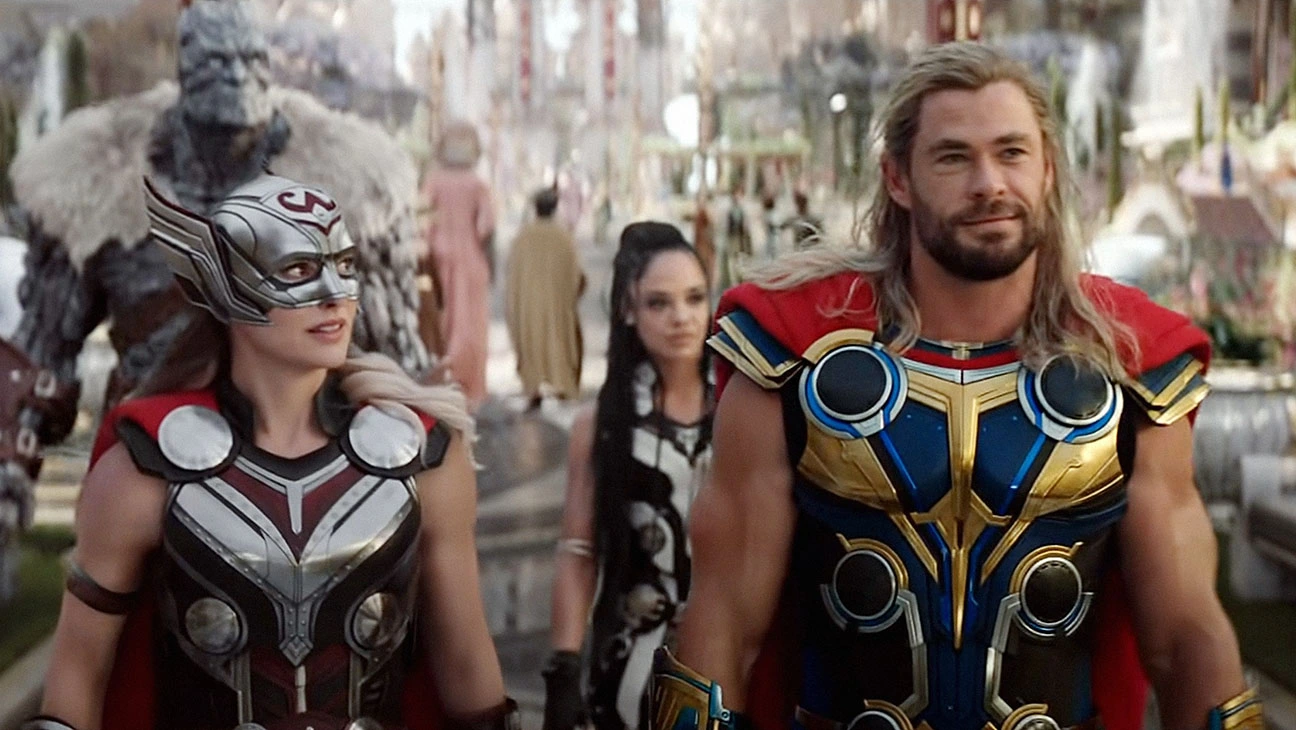 Quality
Thor: Love and Thunder is a very enjoyable movie to look at and listen to. Both visually and also its soundtrack are reminiscent quite often of The Guardians of the Galaxy movies. There are definitely moments that feel a bit more digital looking, but because of the style, this is ok. The use of color and shadow in this movie makes it very interesting to look at. The audio effects and soundtrack are really quite enjoyable to experience. Overall, this movie is really well put together. In some ways, I enjoyed this movie more than Thor: Ragnarok in terms of its visual and audio presentations.
Extras
The extras that are included with Thor: Love and Thunder really are enjoyable. The big problem is that there aren't more. A movie like this really screams for a whole lot more than three featurettes, deleted scenes, a gag reel, and audio commentary. I should note that this does seem to be the recent amount of offerings for bonus features though. All that being said, I really enjoyed watching through the bonus features. This will be one of the very few times that I think even the gag reel is worth watching. I particularly enjoyed the Another Classic Taika Adventure featurette.
Bonus Features*
Gag Reel – Take a look at some of the fun outtakes on set with the cast and crew of Thor: Love and Thunder.
Audio Commentary – Watch the film with audio commentary by director/writer Taika Waititi.
Featurettes
Hammer-worthy: Thor and The Mighty Thor – Trace Chris Hemsworth and Natalie Portman's journeys to becoming Thor and The Mighty Thor, respectively. Watch as the costars speak about the preparation behind embodying their legendary roles and describe how they combine their unstoppable forces.
Shaping a Villain – This featurette introduces Love and Thunder's primary antagonist, Gorr the God Butcher. Shining a light on the man who brings the character to life, this piece highlights his recruitment and process. Then fellow cast and crew reveal personal anecdotes.
Another Classic Taika Adventure – This piece looks back on Taika Waititi's journey taking over the Thor franchise and reinventing the God of Thunder. Revisit the moment Taika was announced as the new custodian of Thor and follow Taika through the production of Thor: Love and Thunder.
Deleted Scenes
Looking for Zeus – Thor, Valkyrie and Korg run into a few characters while seeking an audience with Zeus.
Wasting Time – Star-Lord and Mantis convince Thor to help their cause.
A Safe Vacation – A nonchalant Thor chats with a panicked Star-Lord and Mantis in the middle of chaos. An explosion thrusts Korg into the scene.
Fighting For You – Zeus gifts Thor a special tool after overhearing a heartfelt conversation.
*Bonus features vary by product and retailer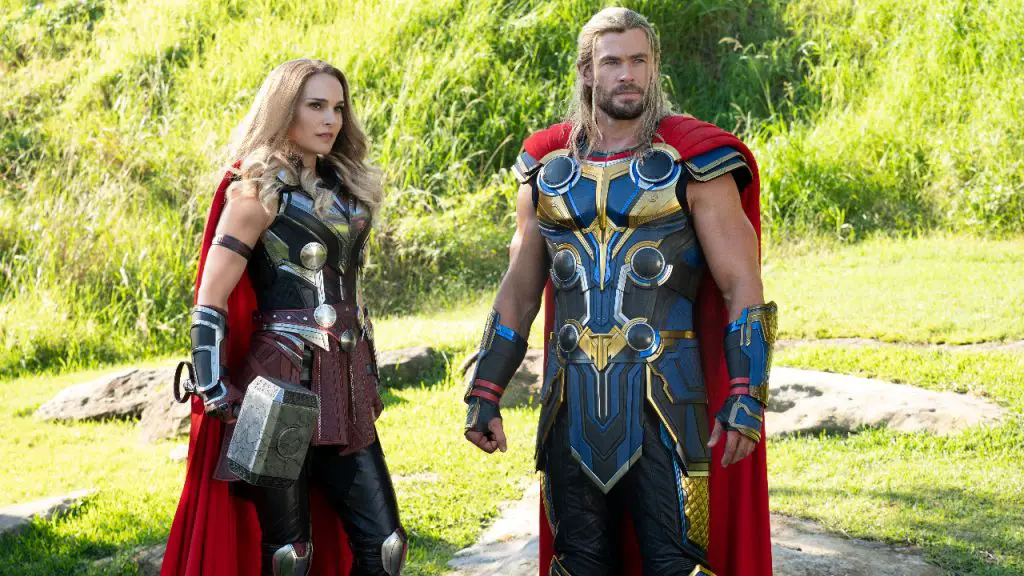 Final Thoughts
Thor: Love and Thunder is an enjoyable film to watch. Is it the greatest film in the Marvel Cinematic Universe? Perhaps not. It definitely is one of the more fun films though. The film is generally an action comedy that has a surprising amount of heart in it. While in hindsight, I don't really remember the score for this film, I do remember the songs that were used. The songs were used to great effect and really made for an enjoyable ride. This release is definitely worth bringing home, watching the movie, watching the bonus features, and then watching the movie again. This home entertainment release easily gets a solid hat tip and I look forward to watching it again.
<i>Daps Magic received a sample product or experience for this review in exchange for an honest review. The views of the reviewer are wholly their own. Read full disclosure policy at dapsmagic.com/disclosurepolicy.</i>
Mr. DAPs Hat Rating Scale
No Hat – Didn't meet expectations
Hat Nod – It was ok
Hat Tip – It was good
Hat's Off – Loved it!