On Sunday, July 17, 2022, Disneyland will be celebrating its 67th anniversary. As this special date gets closer, Disneyland Resort has shared some fun foods that guests can enjoy this month when they visit. Disney released some descriptions of what will be coming. Check out the offerings for July below.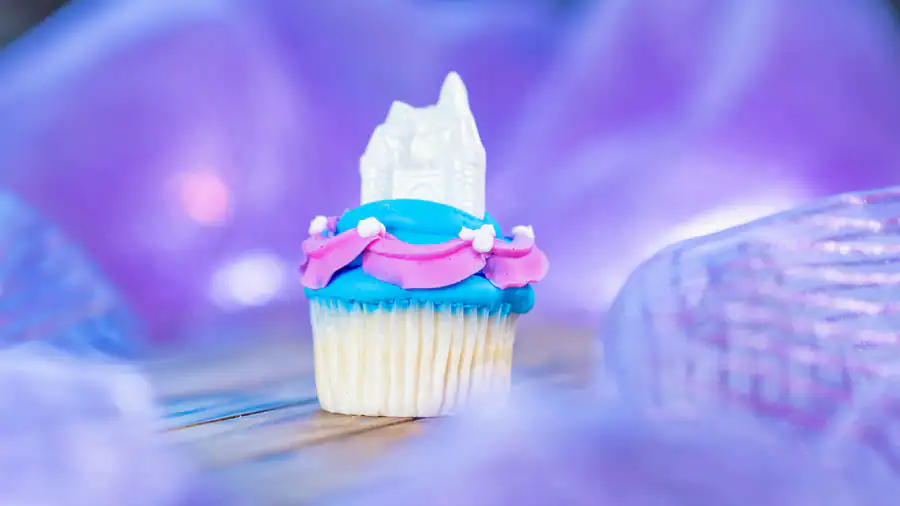 For Disneyland's anniversary, there will be some fun culinary offerings to be found. At Disney's Grand Californian Hotel & Spa this week through July 17, there will be multiple desserts to enjoy and celebrate with. At the GCH Crafstman Grill, this includes the Mickey-shaped Chocolate Donut and the Disneyland Birthday Cupcake.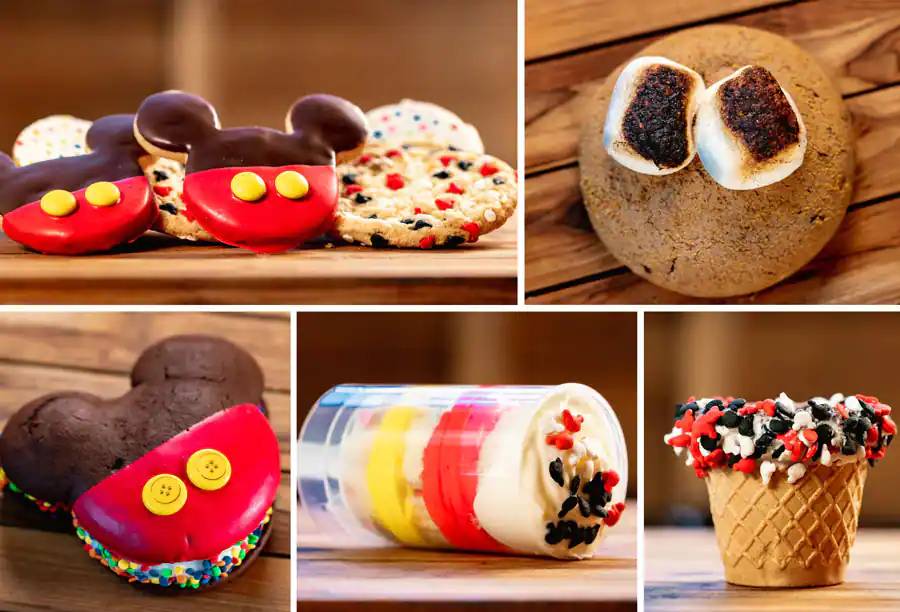 At the GCH Holiday Cart, there are some other fun snacks for the anniversary. This includes a Birthday Cookie Box filled with assorted cookies, the Mickey Shorts Sugar Cookie, and Birthday Cake S'mores Cookie with marshmallow filling. There is also a Mickey-shaped Whoopie Pie, a chocolate Mickey-shaped delight with buttercream filling, a Birthday Cake Layered Cake Pop with layers of confetti cake, and colorful buttercream filling, or the Birthday Waffle Shot that can have either milk or alcohol for those over 21.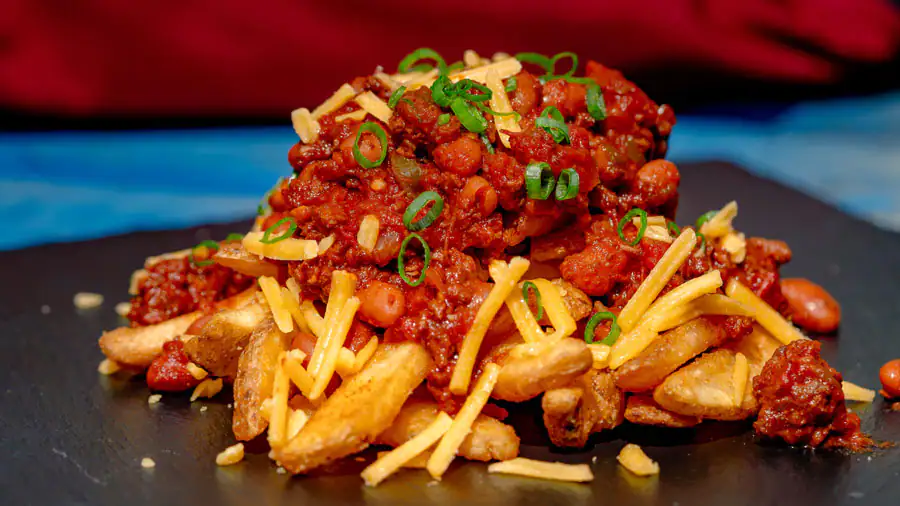 Over at Disneyland, Red Rose Taverne will be serving Walt's Chili Cheese Fries through July 17th in honor of Disneyland's anniversary. This includes seasoned fries that are topped with Walt's signature chili, cheddar cheese, and also green onion.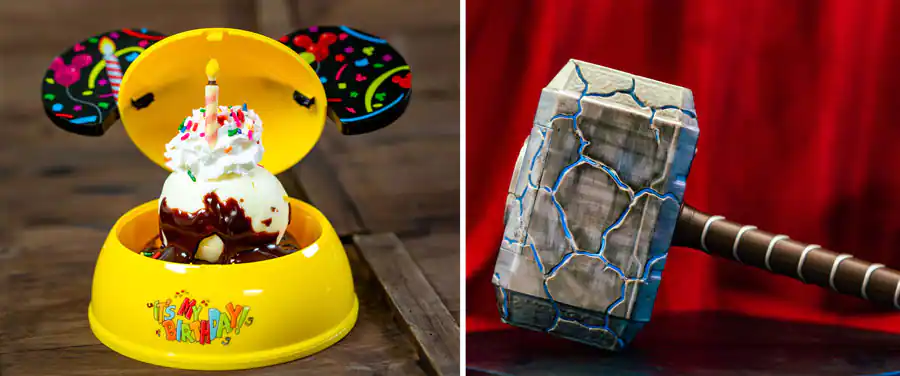 Gibson Girl Ice Cream Parlor at Disneyland is offering a Birthday Mickey Ear Hat Bowl to help celebrate the birthday festivities. Over at Award Weiners, this dish can be found with Peaches and Cream Funnel Cake Fries.
Also at Disney California Adventure, Mighty Thor's Hammer is now available and can hold a contour bottle or cup and includes a Coca-Cola beverage of choice when it is purchased. This can be found at Disney California Adventure at Shawarma Palace, Shawarma Palace Too, and the Outdoor Vending Cart near Guardians of the Galaxy –Mission: BREAKOUT!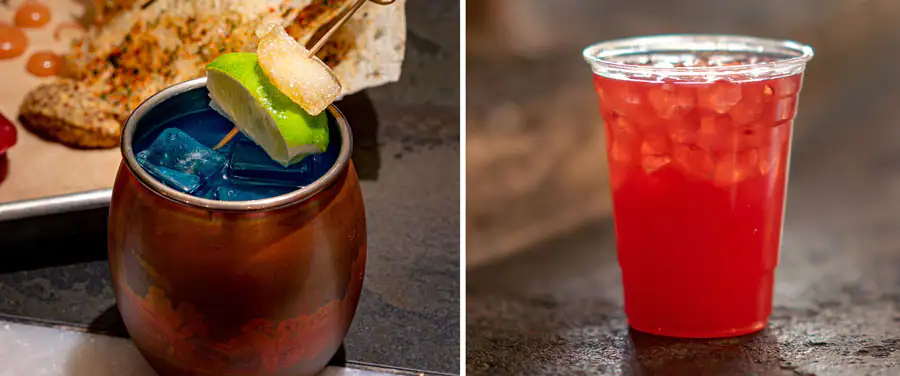 July 18 through 20 fill find a celebration happening in Star Wars: Galaxy's Edge for Oga Garra's birthday. As part of the celebration, there will be a couple of fun items to be found at Oga's Cantina. This includes the Blue Citrus Mule with citrus vodka, blue curaçao, pure cane syrup, mule mix, and club soda garnished with a lime wheel and candied ginger. There will also be the non-alcoholic Pasaana Punch includes orange juice, white grape juice, red passion fruit, and hibiscus.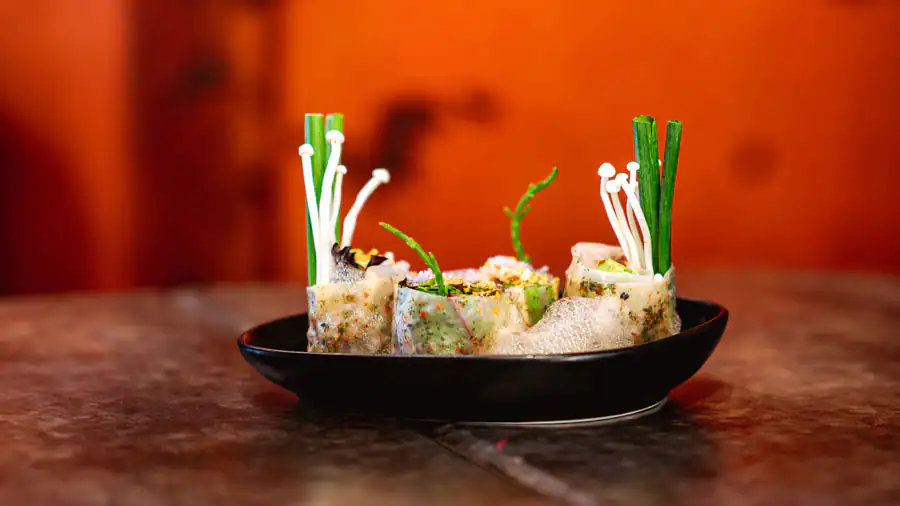 During the celebration, a new snack will also be available at Oga's Cantina. This is the Mygeeto Roll and it has tuna poke, zhu cucumber, green onion, enoki, eel sauce, fried garlic, vermicelli, and sea bean rolled in rice paper and garnished with ponzu foam.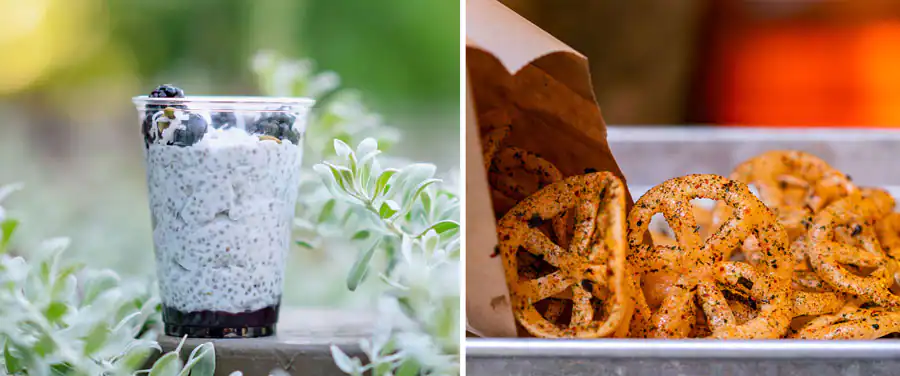 Docking Bay & Food and Cargo will be offering the Blue Milk Chia Pudding. This is made from coconut milk and chia seed blend, with fresh berries, pepitas, and shredded coconut. Jat Kaa's Coolers has Peka Wheat Gear Puffs, these are crispy wheat puffs in a savory and spicy seasoning blend.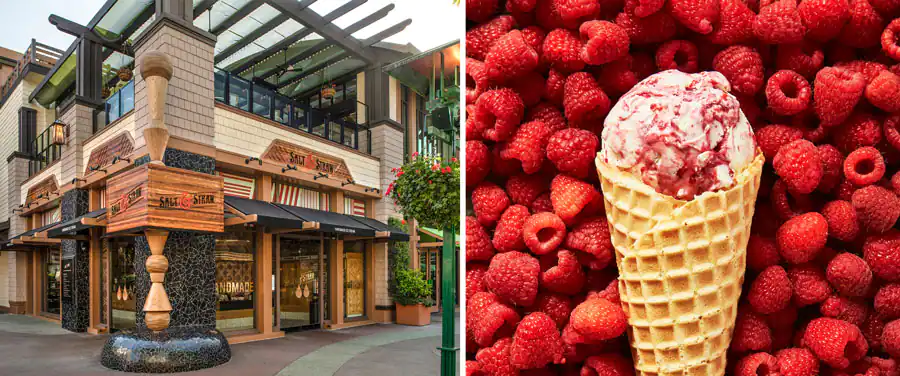 Over at the Downtown Disney District, Salt & Straw is offering a fun series of ice cream in July. The Berry Series features the fresh flavors of marionberry, blackberry, wild berry, boysenberry, and raspberry.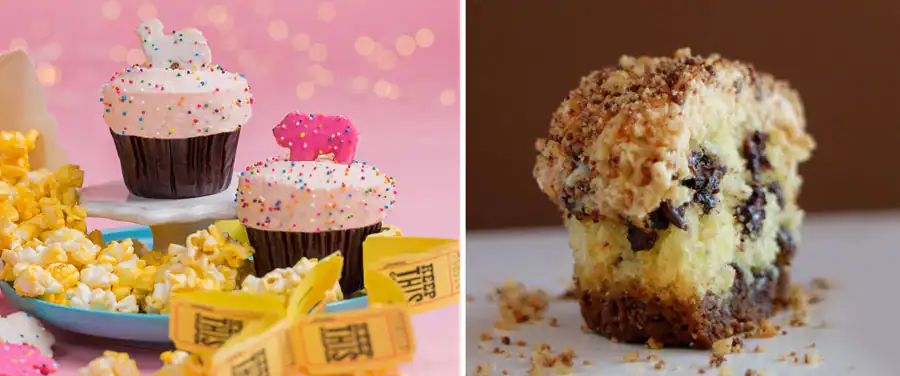 Also at Downtown Disney, Sprinkles has some fun seasonal flavors it will be offering. From July 11th through July 24th, Sprinkles will offer the Circus Animal birthday cake cupcake. It features a pink sugar cookie crust, topped with strawberry buttercream frosting, and is finished with rainbow nonpareils and an animal cookie. Then from July 25 through August 7, Sprinkles will have a  Cookie cupcake. This is a chocolate chip studded yellow cake lined with a cookie crust and then topped with brown sugar frosting and dusted with cookie crumbles.
What do you think of all of these offerings at Disneyland Resort this month? Which one are you most excited about? Will you be in the parks for Disneyland's 67th anniversary on July 17th? Share your thoughts and opinions in the comments below!