It was a beautiful morning in Disney California Adventure today. I will admit it, I'm more of a night owl than an early bird. While my schedule often dictates otherwise, when I have an unscheduled day it would be more my inclination to go to the parks later and stay later. However, today is different. This morning, Scarlet Witch was meeting guests at Avengers Campus at Disney California Adventure and it appears she is more of an early bird!
Because of this, I got up earlier this morning and made my way over to the Disneyland Resort to stop by Avengers Campus and see Scarlet Witch. I traveled very light with just a camera and phone. No bag. No phone charger. Just a mission to go see Scarlet Witch and perhaps get a cup of coffee!
I arrived shortly after the park opened and immediately started bumping into old friends. There are few better ways to start a Disney day than this. As I walked deeper into Disney California Adventure I found myself forgetting I had a camera with me and simply enjoying being in the park and absorbing the ambiance. In Avengers Campus, Spider-Man was playing with a spider bot while Captain Marvel and Doctor Strange chatted away by the Ancient Sanctum. Two little boys and their parents sat playing with a Scarlet Witch action figure while waiting for her likeness to arrive.
She finally did arrive and a line quickly formed. Each guest that met her received her full attention and magical moments were made. The story came to life even more for each guest that met her. As I watched these interactions I became aware of so many other similar interactions happening around the campus as well. Captain Marvel was over in one corner, Wasp in another. Iron Man was chatting the day away with young fans next to the Avengers logo.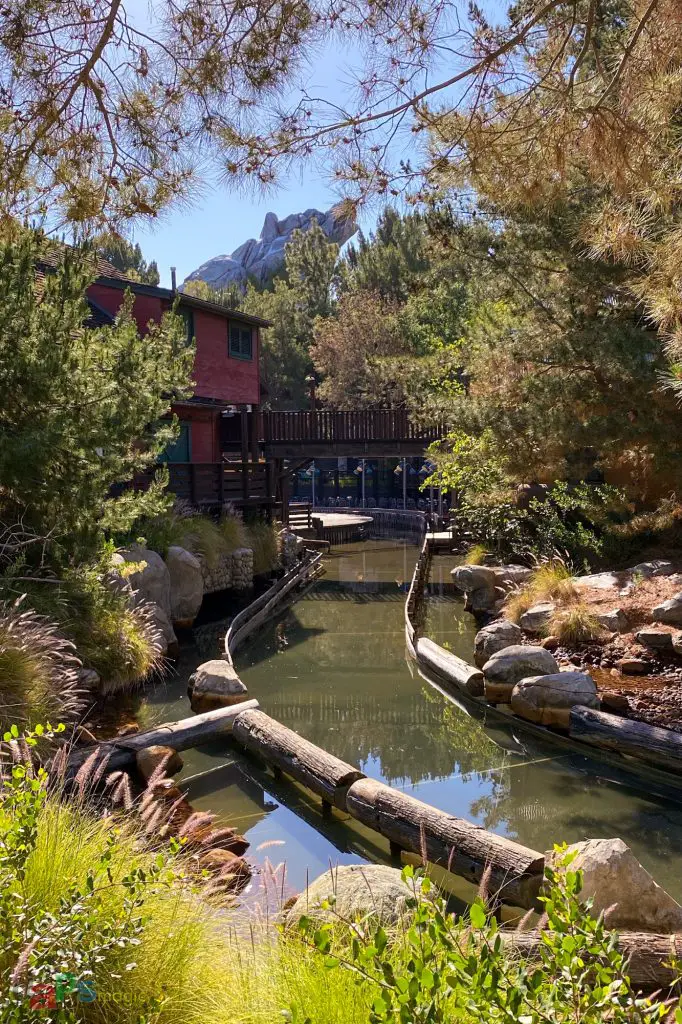 The great part about wandering in so early was how relaxed and relatively empty the park was. Couple that with the beautiful morning light and it was easy to be engrossed in the magic happening all around. Throughout the rest of the park, families excitedly planned their day and raced to different destinations.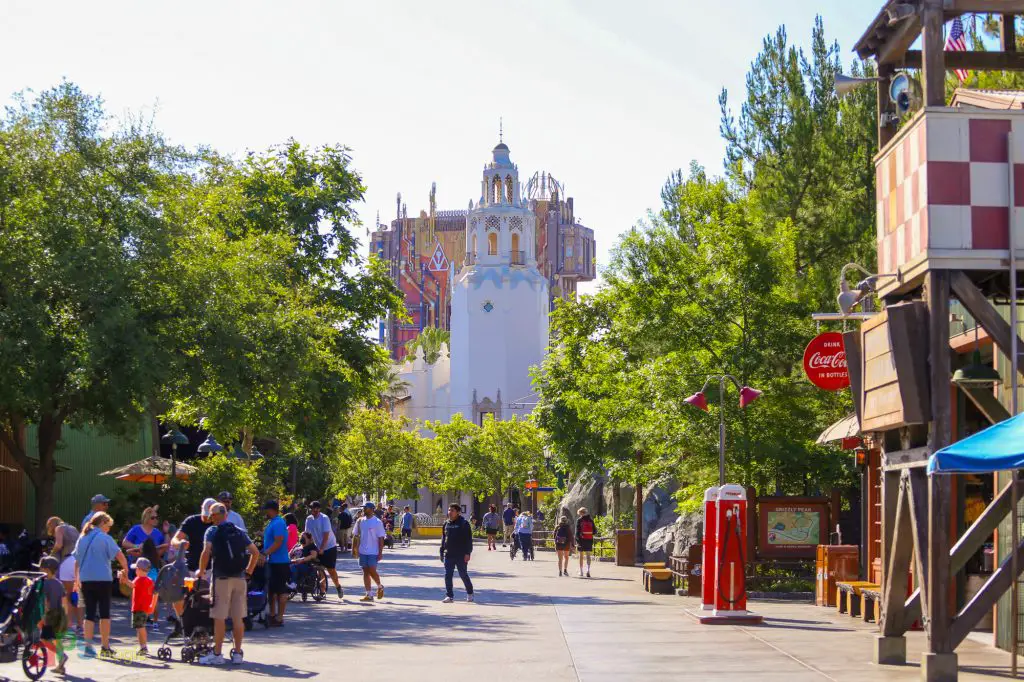 I found myself wandering around Disney California Adventure and getting lost in the experience of just being there. I continued to simply enjoy the calm of the morning. Some areas of the park were completely empty. Others, like Fiddler, Fifer, and Practical Pig (Starbucks) had quite the line. All of it was beautiful.
Eventually, I returned to Avengers Campus. The sun was starting to rise higher, the crowds were beginning to grow, and I found myself now looking through the lens of my camera a whole lot more as I again watched these Marvel characters make some people's day absolutely marvelous (not sorry for the pun). More and more people began to pour into Avengers Campus and I realized that hat a special morning I had been privileged to have.
So often when going to the Disney Parks, there is an agenda and a rush to get as much into the day as possible. This is a fun way to do Disney and is definitely magical. This morning was a nice reminder, however, of how nice it is to slow down and simply experience the magic that is happening all around. So many stories aren't folding that we race by without even realizing it. So many picturesque scenes can be seen if we take the time to slow down and look at them.
Today was a wonderful day to wander around Disney California Adventure and Avengers Campus and simply enjoy being there. There were some incredible moments happening around me, many of which I just observed and didn't photograph. Others, I did photograph (as can be seen by the photos below). Most of all though, I just enjoyed slowing down and enjoying what was happening around me. I hope today is a good reminder for me to do this more often in the future and enjoy the magic as it happens in the parks.
What are some of your favorite magical moments that you have simply been able to stand back while experiencing and enjoying them? Share some of your favorites in the comments below!