EPCOT will soon be opening its new Connections Café and Eatery. When it does, it promises to embrace cultures from around the world for guests to experience when they visit. As more details are released about this new dining location, Disney is also sharing that it will be opening soon.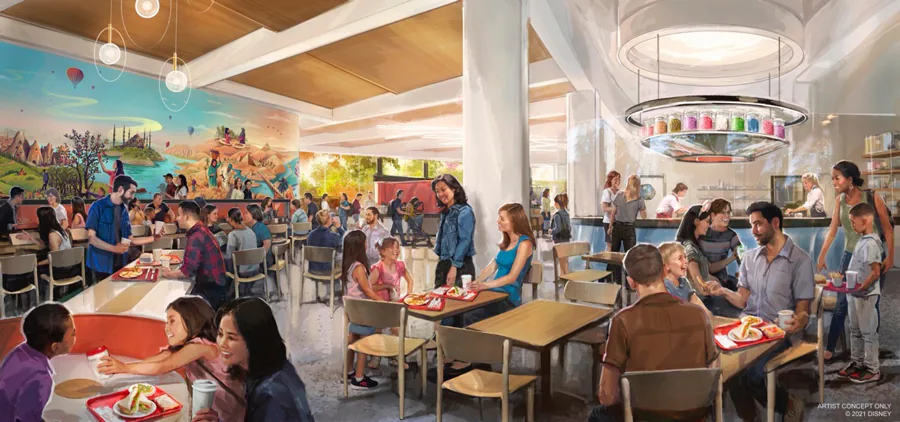 Connections Eatery is a new fast-casual quick-service restaurant at EPCOT. Its menu will pull from cuisines around the globe. This is an effort to show how food can bring different people and cultures together. Seeing that this establishment is found in World Celebration, this makes a lot of sense. Guests who will visit will also be able to see chefs in action as they make desserts, pizzas, and more.
This week Disney released the menu for Connections Eatery along with a look at the foods that will be offered when it opens.
There will be a nice collection of sandwiches from around the world for guests who visit Connections Eatery. This includes the French Bistro Burger which has caramelized onions, bacon, and brie. There is also the Southwestern Burger that has roasted chipotle-corn salsa and a guacamole spread. For a Vietnamese-inspired sandwich, the Banh Mi Burger will be available. There is also a Greek-inspired Mediterranean Burger.
There are also some salads to enjoy on the menu. There is a French-inspired Niçoise-style Salad that is packed with potatoes, white and green beans, and also olives that are drizzled with a Dijon vinaigrette. There is also a General Tso Chicken Salad that features a broccoli slaw, red bell pepper, mandarin oranges, and crispy wontons for those looking for some Asian flavors.
There are also some delicious-looking pizza options coming as well. For a classic pizza, try out the Meatball Pizza. There is also a Curry Spice Pizza that has carrots, potato, peas, and lime "yogurt" for a plant-based twist on a classic pizza.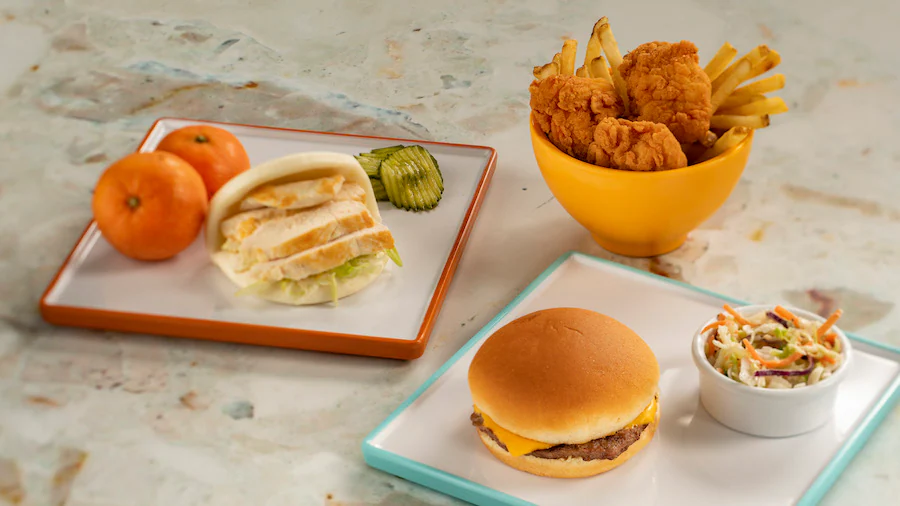 For kids there are some delicious options as well. There is a Grilled Chicken Bao along with some more classic foods like the Chicken Nuggets Basket or a Cheeseburger.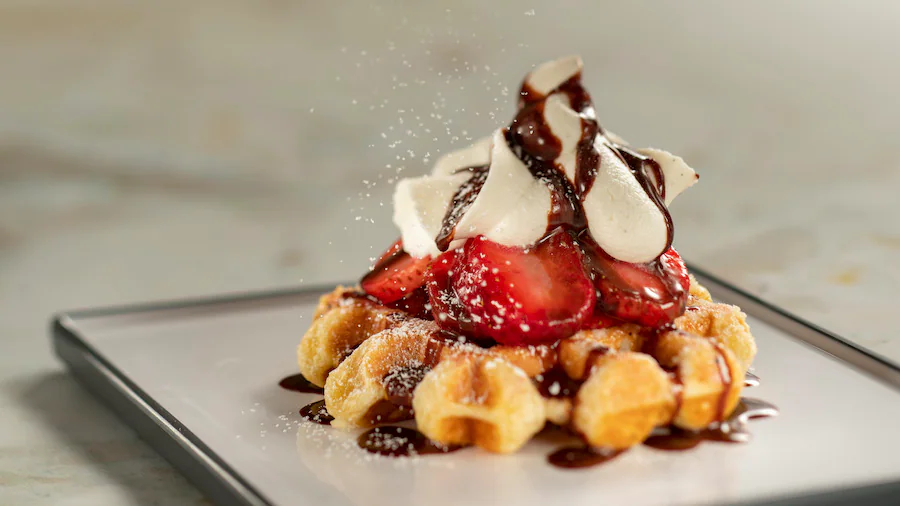 There will also be some incredible desserts available as well. The Liege Waffle is made with a brioche yeast dough that is stuffed with pearl sugar and then includes some incredible toppings.
For those who like shakes, there are a few options available as well! This includes the Mango-Coconut Milk Shake that is topped with a pomegranate molasses drizzle. There is also an Apple PIe Gelato Shake that provides a more dessert feel for the shake.
There are also some beverages, both adult and non-alcoholic, available as well. There is a Watermelon-Mint Agua Fresca for those looking for an alcohol-free option. For those looking for adult options, there are multiple wines and draft beers available. There is also a Cucumber and Thai Basil Cooler, which is a fresh-flavored specialty cocktail.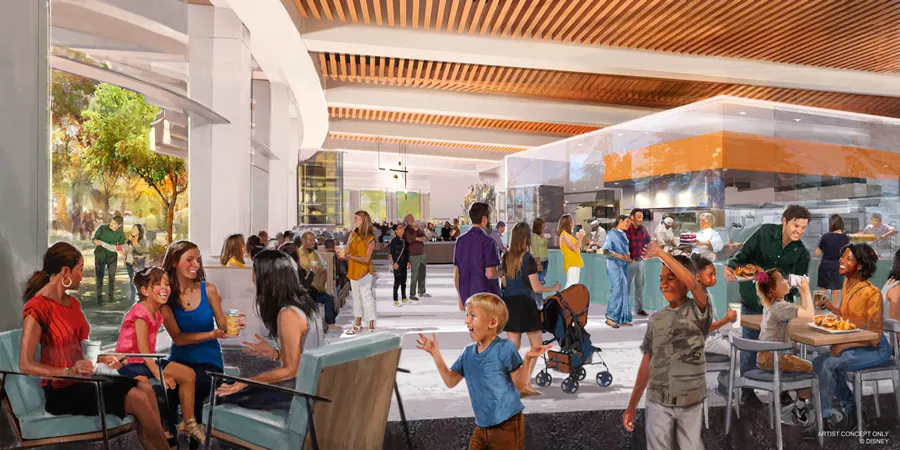 Connections Eatery will also be right next to the future home of Starbucks at EPCOT, the Connections Café. DAPS MAGIC will continue to follow this story and provide more updates as they become available.
What do you think of the food being offered at Connections Eatery? What option are you most excited about? Share your thoughts and opinions in the comments below!