In Turning Red, Mei Lee (voice of Rosalie Chiang) is a 13-year-old adolescent who is struggling with being the girl her mother wants her to be and also adolescence. And if adolescence and an over-protective mother aren't enough, it turns out that Mei also turns into a giant red panda when she gets too excited. As she struggles with this new phase of life, she has to discover the balance between honoring her mother and also honoring herself.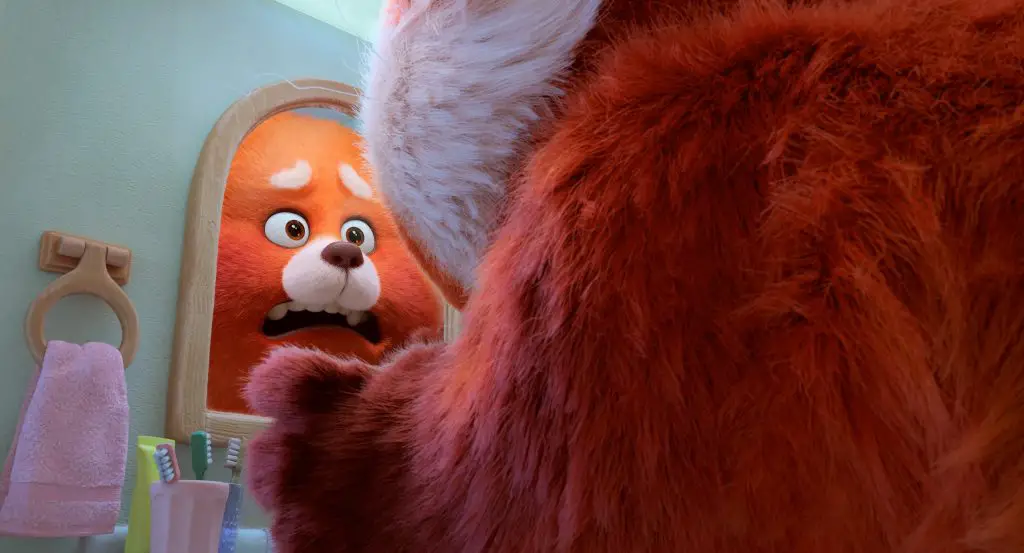 Story
Turning Red really is a beautiful coming-of-age story coupled with a story about the love between a mother and daughter. It takes place as Mei is coming of age which adds an extra challenge to Mei's life and the relationship with her moth. It also has an element of fantasy that really is a wonderful addition as well. This all takes place in 2002 which adds an extra bit of nostalgia to the film. The story builds throughout the film and at the end reaches an emotional climax that really is quite beautiful. This is storytelling that builds on realistic life experience. The story grows as the film continues and as it does, so do the emotional twists. The result is a movie that is very realistic that is a wonderful reminder that what makes a person special isn't just their overt strengths, but also the traits that can seem less than perfect.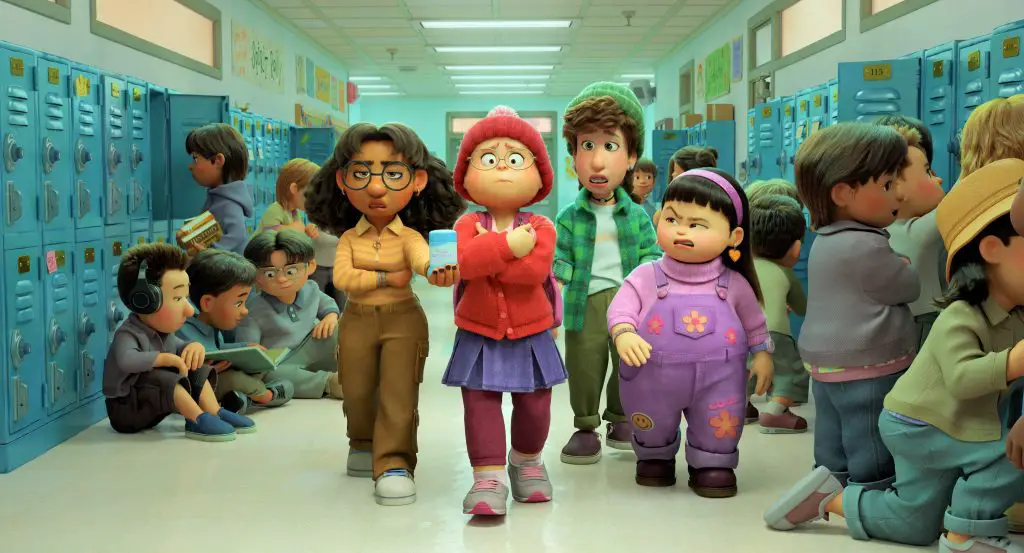 Quality
Pixar films are beautiful to watch and listen to. Turning Red is no excuse. This film is simply wonderful to look at. It is a beautiful recreation of Toronto that brings the city to life from the perspective of 13 year old Mei. The film also has some really fun influences from the world of anime. All in all, this is a beautiful movie to watch. The accompanying sound and music tracks do a wonderful job of helping bring the world alive. This is especially effective in bringing 2002 to life and the boy band influence. This is a film that is lovely to watch and would be amazing to seeon the big screen with a really awesome surround sound system.
Characters
The characters in Turning Red really were wonderfully realistic. It seemed like each character in the film was someone everybody knows. Whether it was Mei dealing with growing up and what comes with it, her mother, grandmother, father, or friends, each character made sense and was believable. The characters all had depth to them, which made them more believable. In some ways, this was one of the most realistic and relatable Pixar films. This was mainly due to the characters created in this film. Each character seemed like it could have been a real person in the filmmakers' life.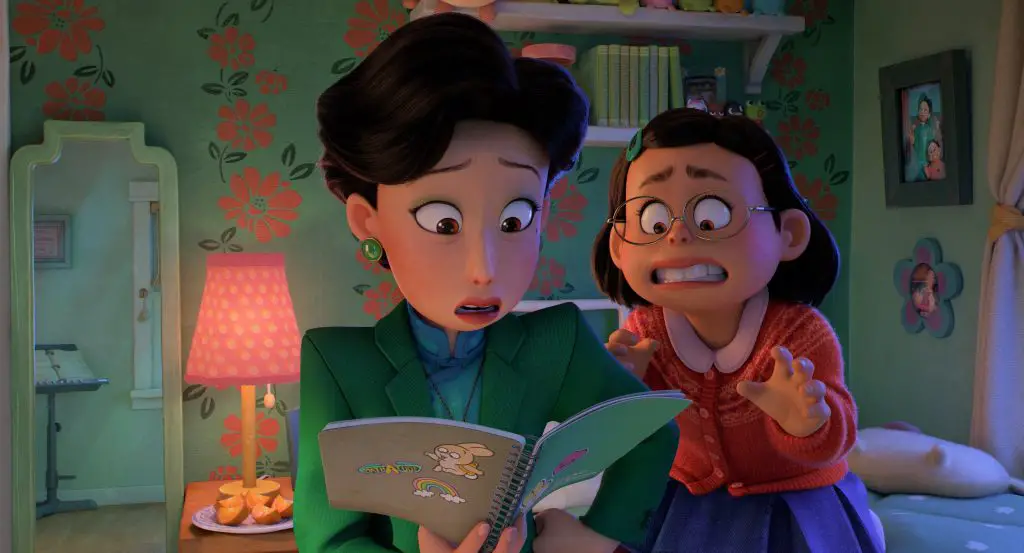 Music
The music for this film has several different influences. Songs were written by Billie Eilish & Finneas. The score was written by Ludwig Göransson. All of the music sounds like it could have come from 2002. The songs really were reminiscent of boy band music of the time. The score helped with the storytelling of the time as well. Listening to the score during the movie it was crazy to think that this music came from the same guy who wrote music for Black Panther and The Mandalorian. While the score may not be as iconic as some scores, it does exactly what it needs to do.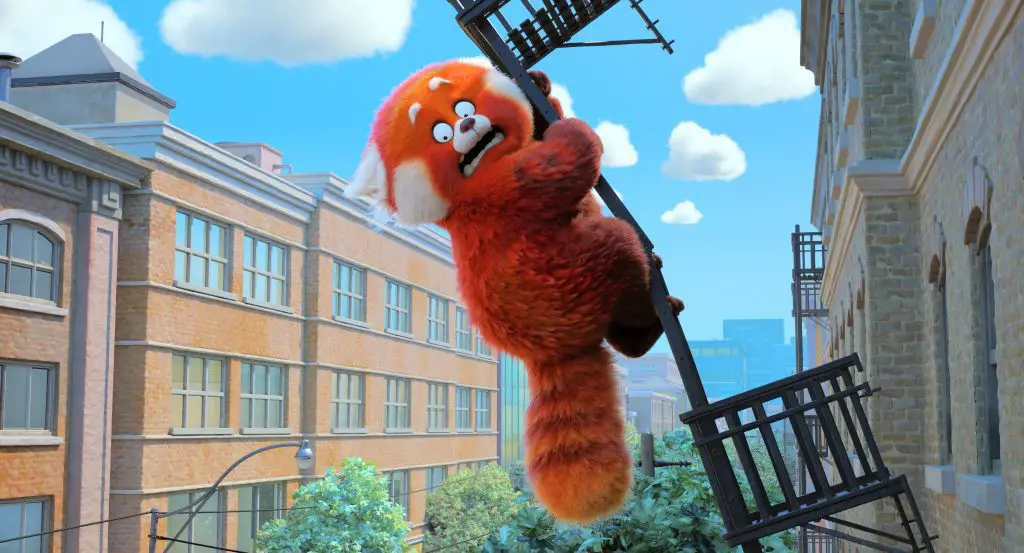 Final Thoughts
Turning Red really is a beautiful film. Perhaps the best compliments I can give it is how real the film is and how full of heart this story is. Watching the film I was surprised to suddenly realize the emotions rising in me as I watched it. They almost came out of nowhere. One of the best things any movie can do I think it take a person on an emotional journey and Turning Red definitely does do this. Director Domee Shi and her team at Pixar made an absolutely beautiful movie that I look forward to watching again. This is a wonderful addition to the Pixar library. Definitely check this movie out!