When the Disney Wish takes sail this summer, one of the things that will be offered to guests is the opportunity to see a brand new stage show based on The Little Mermaid. Disney has released some concept images for what some of the scenes in this show will be like when guests see the show later this year.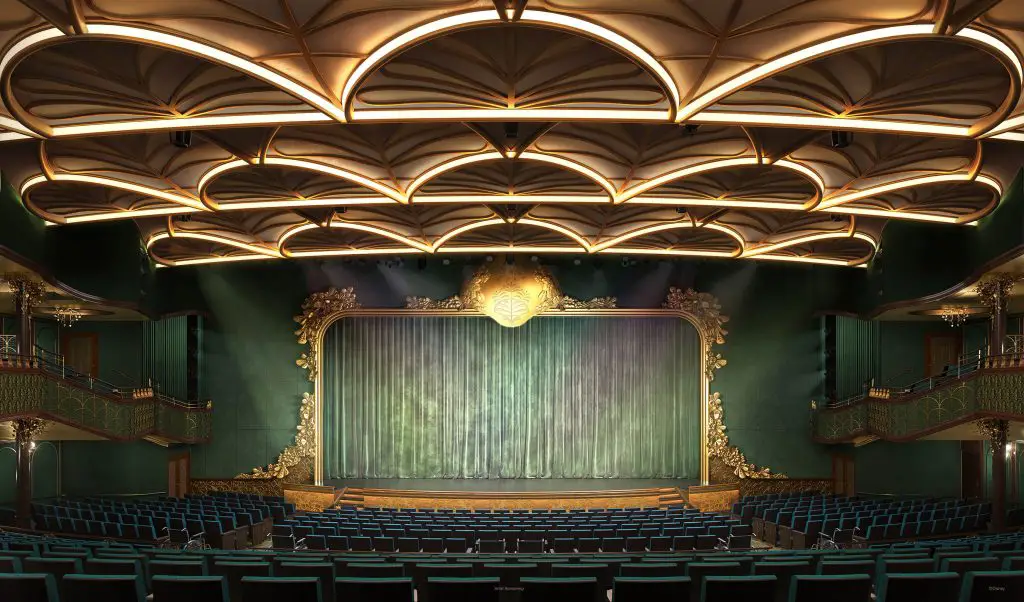 This version of The Little Mermaid will include contemporary storytelling, a reimagined script, a new score, and a lot of familiar characters and scenes! It will be a new spin on a classic tale that will be experienced in the beautiful Walt Disney Theatre.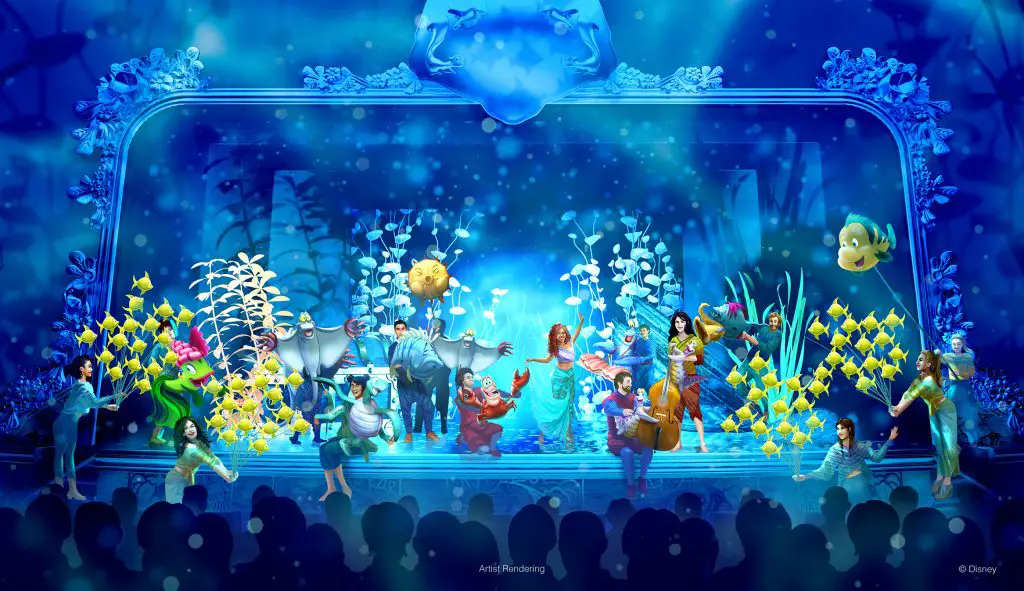 The show's biggest production number will be Under the Sea. This will include incredible vocals, exciting choreography, and a plethora of special events. It will also utilize cutting edge puppetry to bring to life the countless sea creatures and along with some favorites like Sebastian and Flounder.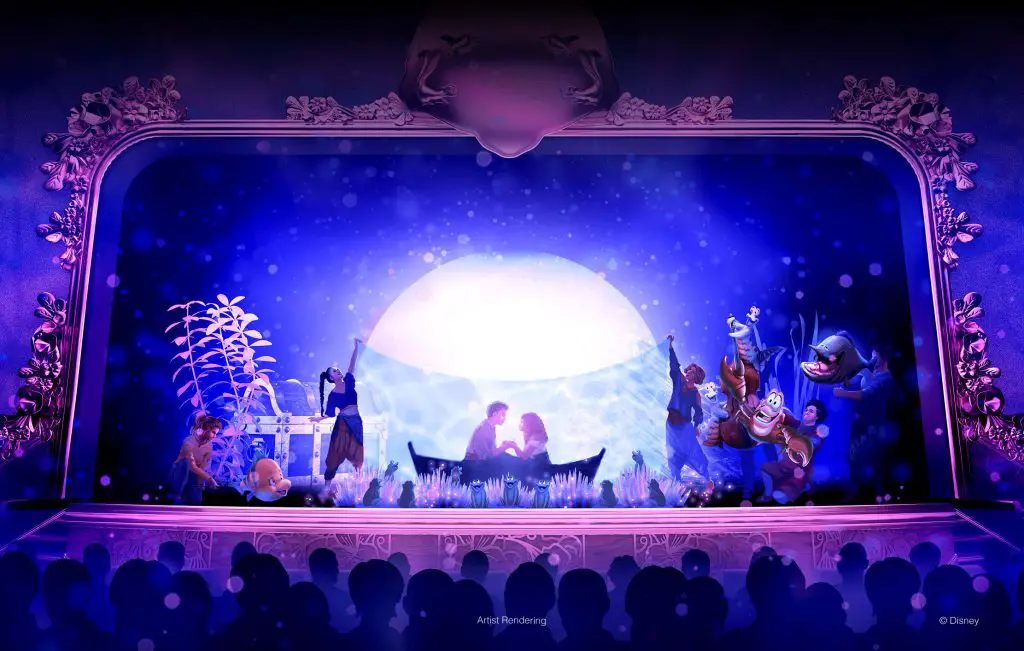 The theater itself will become part of the show as state-of-the-art video projections transform the Walt Disney Theatre into a 360-degree undersea environment. In Kiss the Girl, Sebastien will lead a chorus of sea life in singing a "refreshed rendition" of this classic love song. A twist in the way the story is told is that while Ariel will not have a voice in this part of the story, her inner voice will become an important and meaningful role during this song.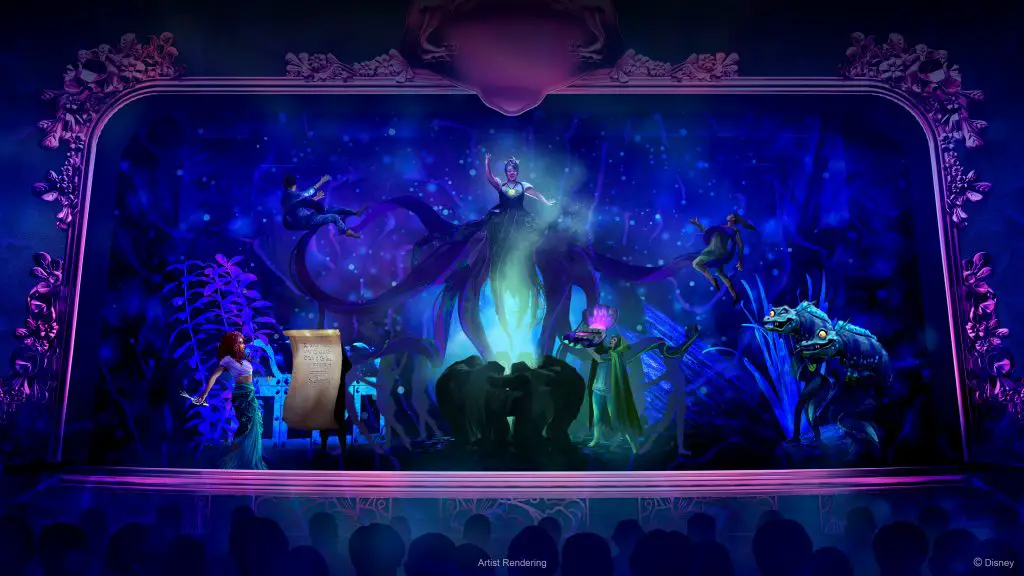 This show will also have a more soulful take on Poor Unfortunate Souls. Ursula will exude both confidence and glamour throughout the song. And during one moment, she will actually become larger than life as she showcases her power.
Are you excited to see The Little Mermaid stage show on the Disney Wish? What is your favorite song in the show? What are you most looking forward to seeing? Share your thoughts and opinions in the comments below!
Book your next cruise through Mouseways Travel! Let Mouseways take care of the details so you can focus on the magic! Visit mouseways.com/dapsmagic for more details!