More and more entertainment continues to return to the Disneyland Resort. Today, Disney announced more entertainment that will be coming in 2022. Here is a look at the entertainment that will be coming to Disneyland Resort in 2022:
Tale of The Lion King
Tale of The Lion King will be coming to the Fantasyland Theater in the spring of 2022. This show originally debuted in 2019 at Disney California Adventure. It brings the story of The Lion King to life by the Storytellers of the Pride Lands. This is a group of traveling performers who present the story of Simba in a unique story-theater style that includes both live music and dance.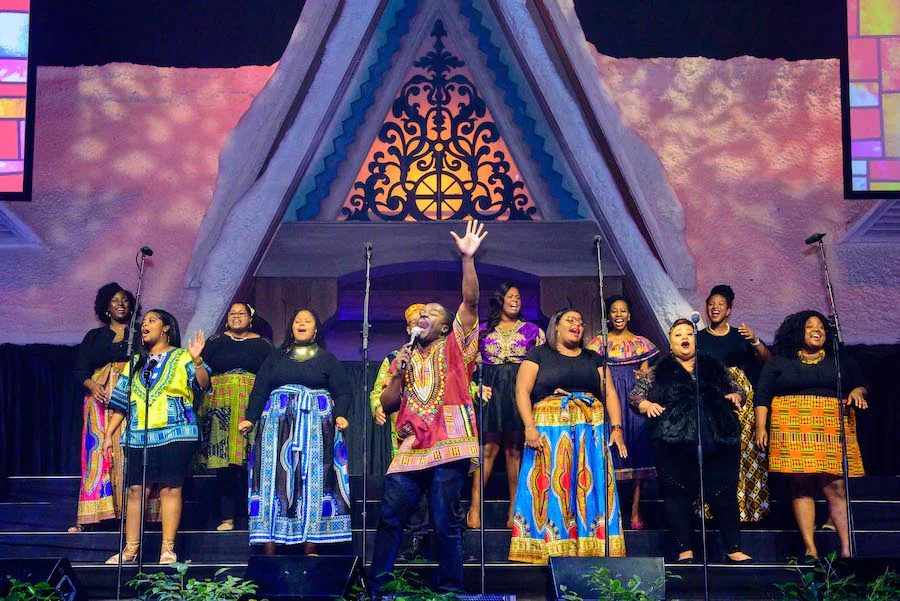 Celebrate Gospel!
Celebrate Gospel! will be coming also to the Fantasyland Theater in 2022 at Disneyland. This event will celebrate the soulful spirit of Gospel music. Guests will be able to experience this event on select days throughout the month of February.
Main Street Electrical Parade
As has been reported before, the Main Street Electrical Parade will be returning to the Disneyland Resort. It will be arriving in time to celebrate its 50th Anniversary. When it returns, guests will see the iconic train and drum unit with Mickey, Minnie, and Goofy leading the way through the night. Other returning fan favorites include the Elliott float from Pete's Dragon along with floats from Alice in Wonderland, Peter Pan, and Cinderella.
Fantasmic!
For nearly 30 years, Fantasmic! has been lighting up the nights at the Rivers of America. Mickey's imagination will be coming alive again with the return of this beloved classic. It includes scenes with Disney princesses, villains, The Jungle Book, Fantasia, The Little Mermaid, and more!
World of Color
This spring guests will be able to once again experience World of Color when they stop by Paradise Bay at Disney California Adventure in the evening. This nighttime spectacular utilizes music, fire, fog, and laser effects, with Disney animation projected on massive water screens to bring the night to life. Throughout the show, guests will get to experience moments from Disney and Pixar movies.
Disneyland Forever Fireworks Spectacular
The fireworks spectacular Disneyland Forever will be returning to the skies above Disneyland in 2022. This immersive fireworks spectacular utilizes pyrotechnics, projections, and incredible music to turn Disneyland into a magical canvas that will take guests into a world of dreams. There are many magical moments to enjoy during this show that range from flying above London with Peter Pan to dancing with King Louie from The Jungle Book. This show includes two new songs, Live the Magic and then at the end Kiss Goodnight, which was written by Disney Legend Richard Sherman.
What do you think of all of the entertainment returning to the Disneyland Resort in 2022? What are you most looking forward to? Share your thoughts and opinions in the comments below!