The Downtown Disney District will soon be looking different when guests visit the Disneyland Resort. Today during a Destination D23 presentation Disney Parks, Experiences and Products Chairman Josh D'Amaro announced that the west end of Downtown Disney District will be getting reimagined.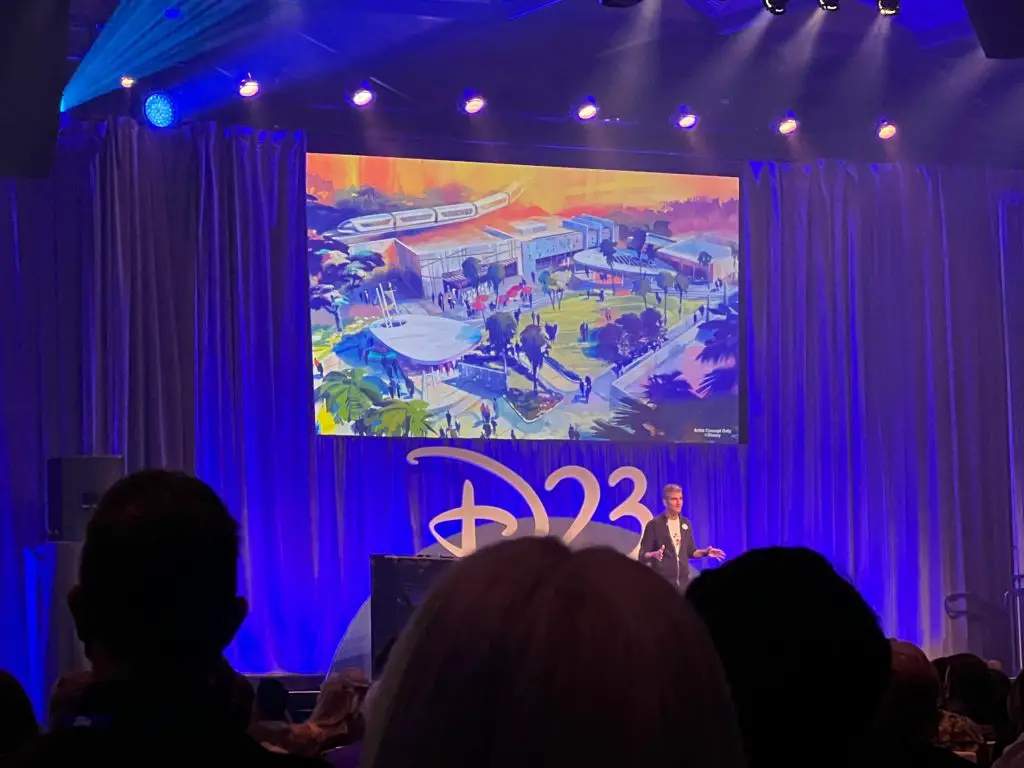 The enhancements begin in January 2022. The former AMC Theatres building will be closed "to make way for an entirely new space," D'Amaro shared. This will include "an open lawn for guests to relax, and in the future, to attend events that we'll have there. And we'll have an even broader collection of shopping and dining options."
Concept art for the area was released showing a large lawn, some covered areas, and new dining and shopping locations around the outside of the space.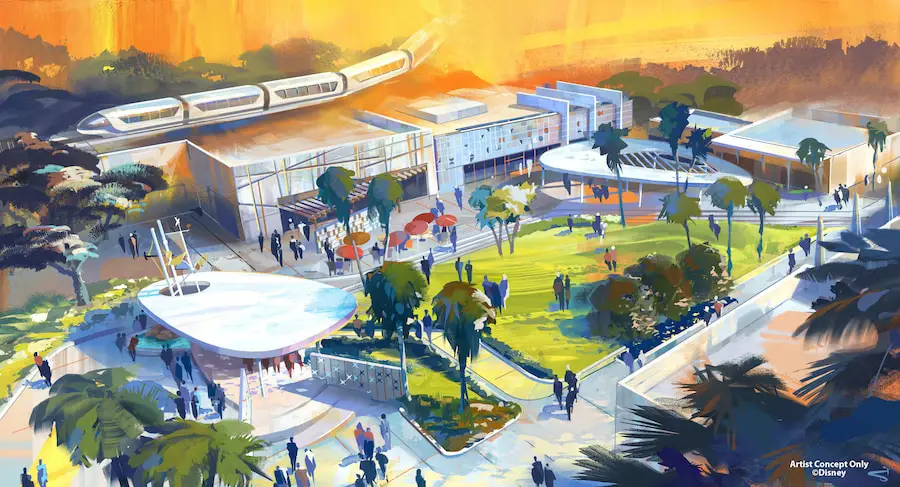 A completion date for this project was not announced. D'Amaro did say work will begin in January 2022. The changes come after the Disneyland Resort had originally hoped to build a hotel in the general area. However, this did not come to fruition after complications with the city of Anaheim.
Currently, the Disneyland Resort is working with Anaheim on a much bigger picture plan for the future of Disneyland Resort and Anaheim as a part of Disneyland Forward. Below is a rendering of the park expansions and Downtown Disney District from the Disneyland Forward website that provides a bigger picture look at what the entire space could look like.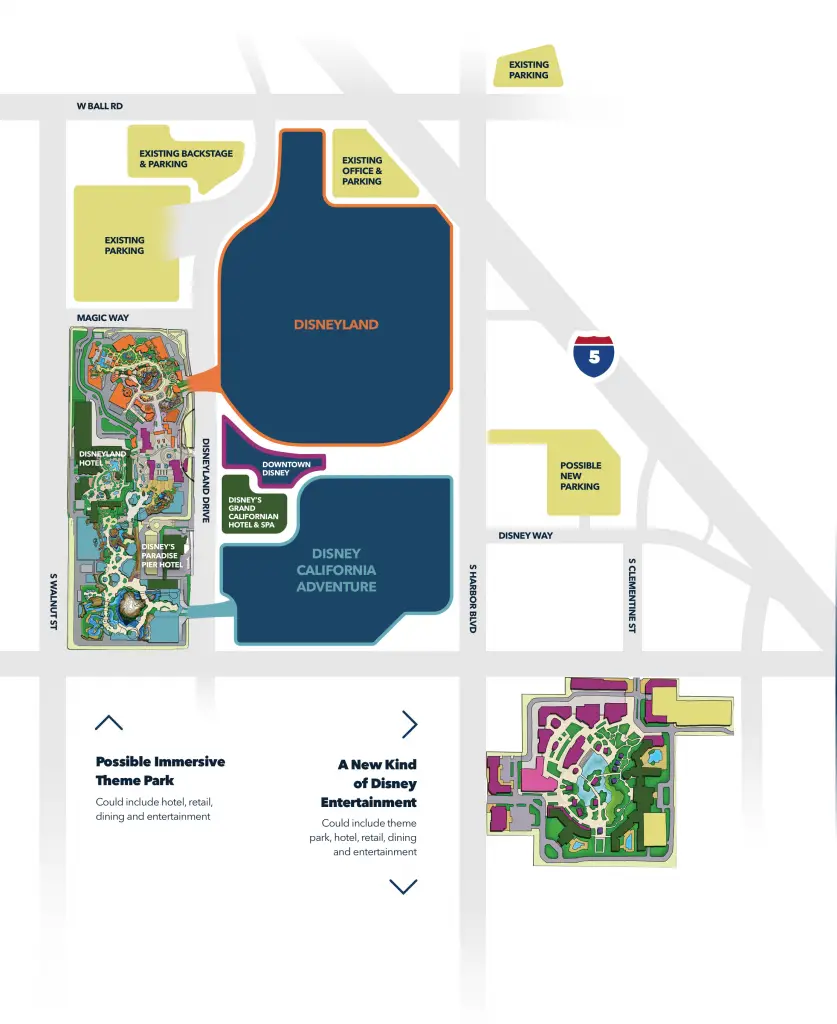 What do you think of this reimagining of the west end of the Downtown Disney District? What do you think of Disneyland Forward? Share your thoughts and opinions in the comments below!