Today is Star Trek Day! As part of the celebration of the first episode of Star Trek: The Original Series debuting on television 55 years ago, details about the different Star Trek shows were released on different panels. During a panel focused on Star Trek: Prodigy, a trailer was released for the show. Key art was also released for the show and it was announced that it will arrive on Paramount+ on October 28, 2021.
The trailer was unveiled by series creators Dan and Kevin Hageman along with Kate Mulgrew, who lends her voice to the series.
Star Trek: Prodigy stars Kate Mulgrew, Brett Gray, Ella Purnell, Angus Imrie, Rylee Alazraqui, Dee Bradley Baker, Jason Mantzoukas, John Noble and Jimmi Simpson. It also has executive producers Kevin Hageman and Dan Hageman, and co-executive producer Ben Hibon.
Key art for the series was also released during the Star Trek Day panel.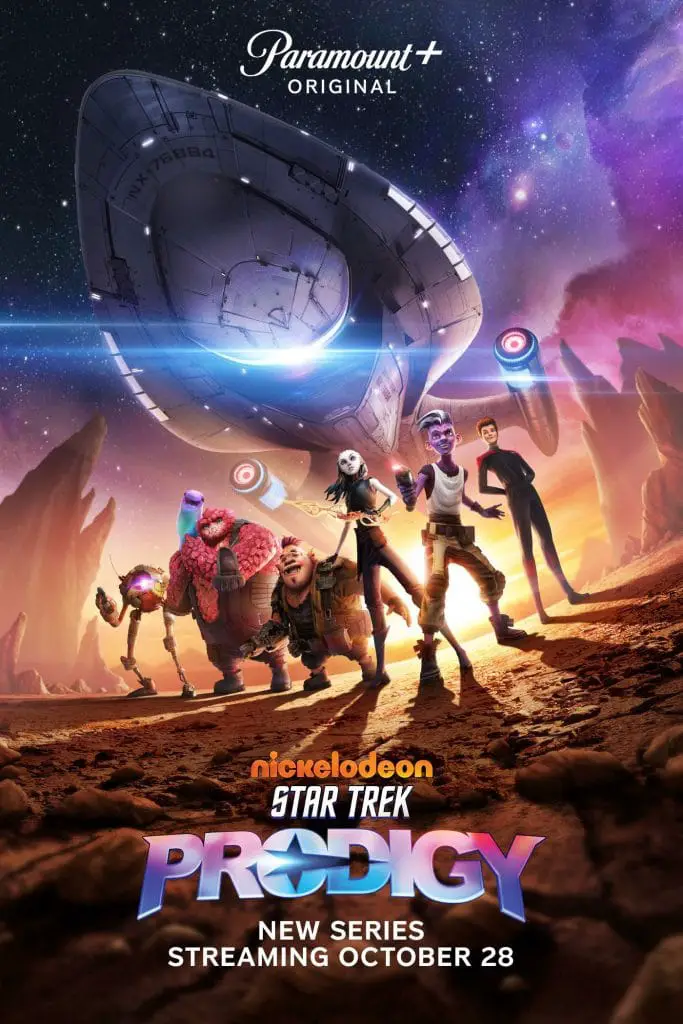 Star Trek: Prodigy will initially debut on Paramount+ and then later arrive on Nickelodeon. What did you think of the trailer and key art? Share your thoughts and opinions in the comments below!