In Cruella, Disney fans finally see the origin story of one of Disney's most notorious villains. Since first appearing in 101 Dalmations, Cruella de Vil has been terrifyingly ruthless when it comes to puppies and fashion. In this live-action origin story starring Emma Stone and Emma Thompson, fans finally see why. Taking place in the 1970s, Cruella is about a girl figuring out who she is and how she will pursue her dreams.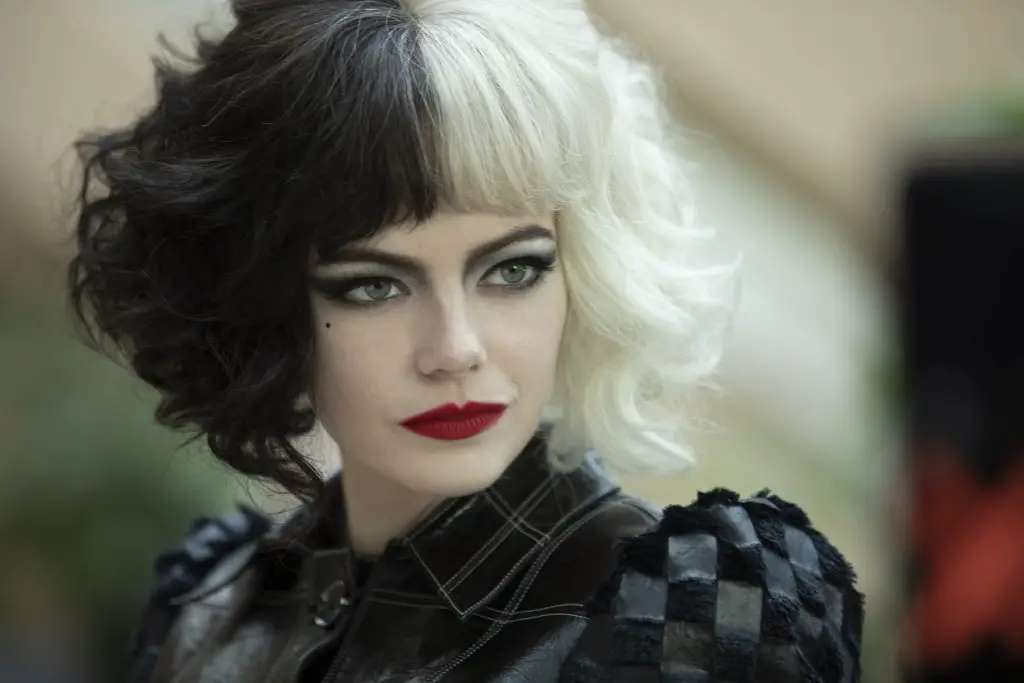 Quality
Watching Cruella really is a fun experience as it brings to life in London of the 1970s. Actually filmed in London, this film is an enjoyable film to watch as a lot of it was filmed on location. Yes, parts were digitized but overall this movie feels authentic. It is enjoyable to watch visually and the audio that accompanies it is equally enjoyable. The look and feel that comes out of the audio and visual elements help create the story that is being told. The accompanying soundtrack also magnificently fits in the storytelling and then viewing experience.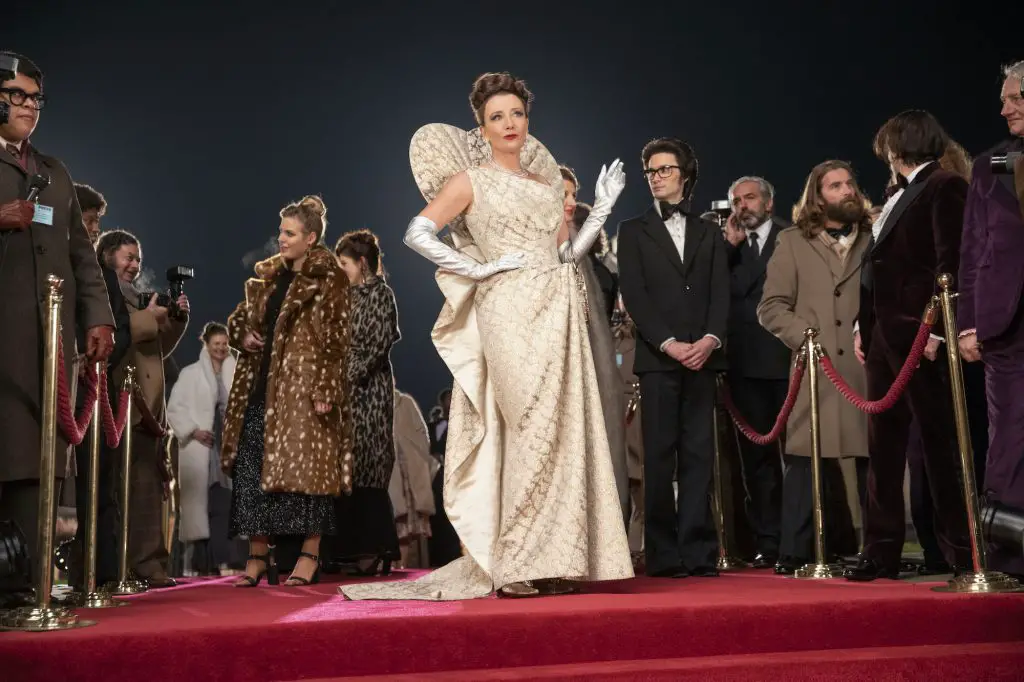 Bonus Features
There were a nice collection of bonus features included with the home entertainment release of Cruella. While it may not have been as many offerings as some movie releases, the bonus features that came with the movie were all quality and worth watching. The collection of bonus features show the heart and care that was put into creating this film. While all were worth watching, a couple of the bonus features definitely stood out. I particularly enjoyed The Sidekick Angle, New Dogs… Old Tricks, and The Two Emma's. Those who enjoyed the fashion of the film will also really enjoy Cruella Couture. Cruella 101 also was a fun look at the connections between Cruella and 101 Dalmations. These bonus features are definitely worth checking out!
Disney's Cruella Bonus Features*
Bloopers
Deleted Scenes

Hotel Heist Hallway
Baroness Rejects Design Sketches

The Two Emma's – Discover how real-life friends Emma Stone and Emma Thompson prepared for their roles as Cruella de Vil and the Baroness von Hellman and transformed into the fashionably cool, but devilishly cruel, characters.
The Sidekick Angle – No Disney villain/hero is complete without their sidekicks! Meet the talented actors who play Horace and Jasper, and learn how their characters deepen the film's story and how the trio's friendship changes as the smart, feisty Estella becomes Cruella.
Cruella Couture – Take in the spectacular artistry of this couture collection, with an in-depth behind-the-scenes look at some of the most fashionable moments in the movie.
The World of "Cruella" – Experience the city locations and elaborate sets of "Cruella," each featuring extraordinary production design detail, which bring 1970s London to life and enhance the backstories of these iconic Disney characters in a whole new way.
New Dogs … Old Tricks – Go behind the scenes of the on-set life of an animal actor, and meet the smart, expressive, delightful dogs who play Buddy, Wink and the Dalmatians, along with their devoted trainers. Catch the joy the pups experience in their daily doggie duties.
Cruella 101 – Uncover Easter eggs and clever connections to Walt Disney's "101 Dalmatians" that are masterfully woven throughout this modern origin story of "Cruella."
*bonus features vary by product and retailer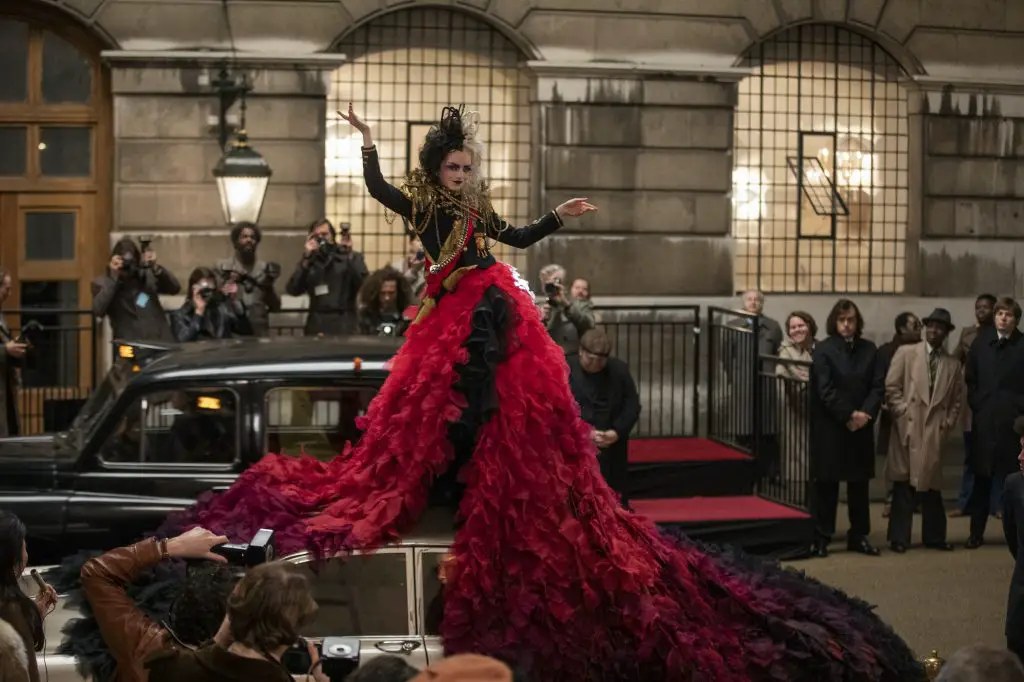 Final Thoughts
Cruella is a surprisingly enjoyable live-action return to a Disney animated classic. Both Emma Stone and Emma Thompson deliver wonderfully engaging performances. Seeing them together is something magical. The characters that surround them add both depth and humor as well on multiple fronts. While this isn't a perfect film, it is a very enjoyable one. The bonus features included with the home entertainment release just add to the enjoyability and depth of the movie. This is one that is worth adding to the collection!
Cruella is now available for digital download and will be available 4K Ultra HD™, Blu-ray™ and DVD on Sept. 21.