In honor of Streaming Day, the Disney Bundle started its celebration by taking 200 drones to the sky to create images inspired by Disney+, Hulu, and ESPN+. Iconic characters from each streaming service were shown in the skies above Los Angeles. They included Grogu from The Mandalorian on Disney+, Captain America's shield from The Falcon and The Winter Soldier on Disney+, wings from The Handmaid's Tale on Hulu, and an MLB baseball for ESPN+. It started off an all-day celebration by the Disney Bundle.
The celebration will continue throughout the day on all three of the streamers social media handles. There will be stories giving sneak peeks at upcoming content. The hashtag #StreamingDay throughout the day and include exclusive announcements of Summer's series and movies, watch parties of classic movies and shows, and more.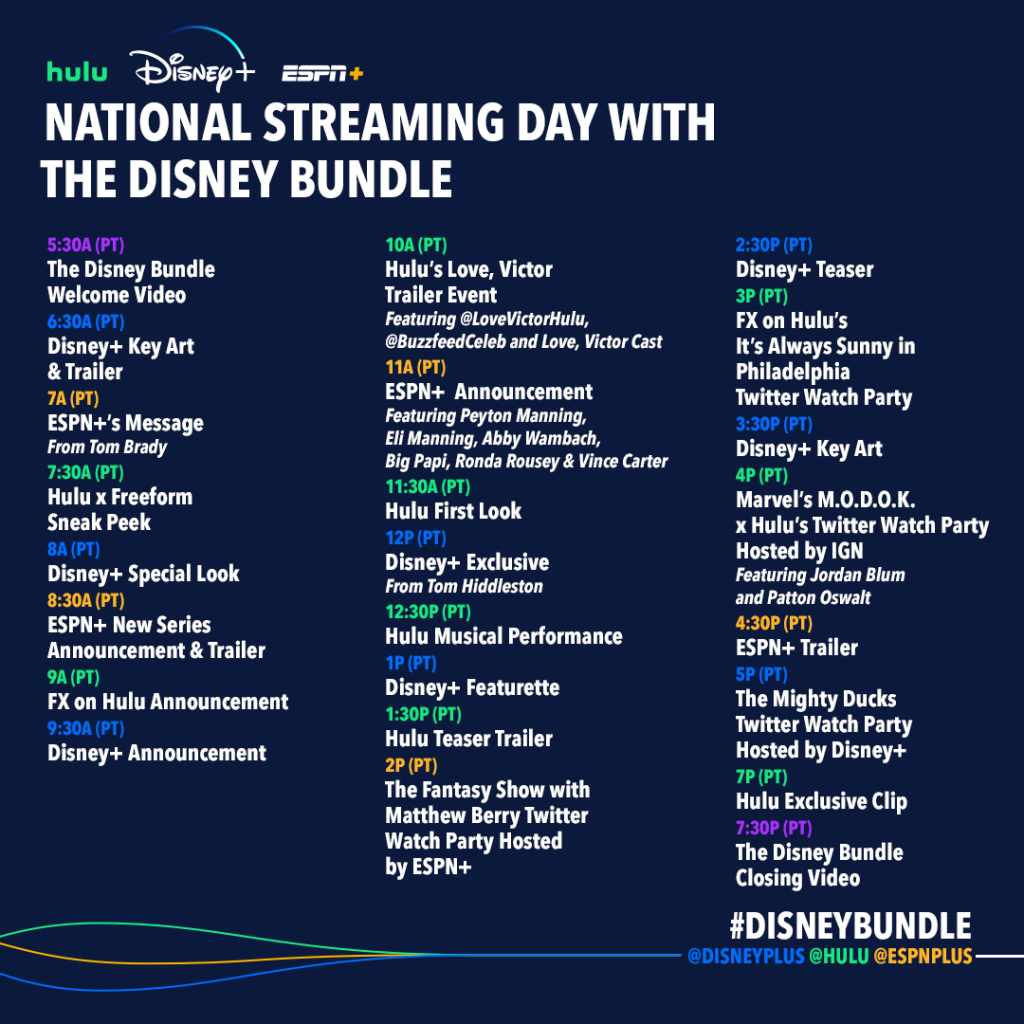 Along with that, there will also be the option for viewers to discover their very best "stream team" of movies and series. This can be done by going to TheDisneyBundleStreamTeam.com. There, viewers can take a quick quiz to get a personalized watchlist of programs from Disney+, Hulu, and ESPN+.
The Disney Bundle is an offer from Disney that gives viewers access to Disney+, Hulu, and ESPN+. It is $13.99 a month and gives viewers access to a wide range of programming from the many properties owned by The Walt Disney Company.
What do you think of this celebration by the Disney Bundle for streaming day?