A second trailer has been released for Pixar's Luca. The film, set to debut on Disney+ on June 18th, tells the story of two young boys who are hiding a secret. They also happen to be sea monsters. The second trailer gives more backstory as to who they are and what they will be doing in the movie. It also gives a better look at the  Italian seaside town of Portorosso. A new poster was released today as well. Check them out below!
Luca Official Trailer #2
Luca Official Description
Disney and Pixar's original feature film "Luca" is a coming-of-age story about one young boy experiencing an unforgettable summer filled with gelato, pasta and endless scooter rides. Luca shares these adventures with his newfound best friend, but all the fun is threatened by a deeply-held secret: they are sea monsters from another world just below the water's surface.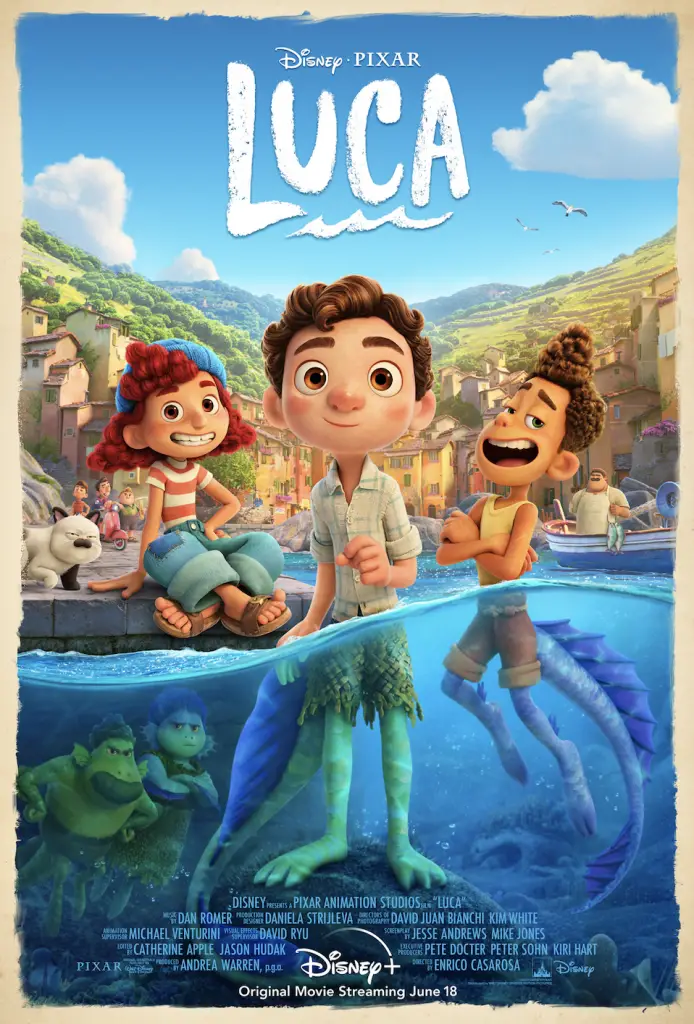 So What Do You Think?
Luca is looking to be a very charming film that is full of heart. Every time I see more of it, I find myself being drawn into the story and the location that much more. I like the premise of it, from what I'm seeing. It also looks like it will have a lot of messages in it that really look to be compelling. I'm very curious to see if there is going to be some big surprise in the movie. Mostly though, I'm just looking forward to cooking an Italian meal, setting up the big screen projector, and watching what looks to be another beautiful Pixar film on June 18th!
What did you think of this Luca trailer? Share your thoughts and opinions about this trailer and movie in the comments below!