Jump to recipe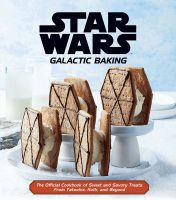 A new cookbook is on the way to a kitchen near you from a galaxy far, far away. Star Wars: Galactic Baking is a new cookbook that is filled with recipes inspired by the planets found in the Star Wars stories. This new cookbook includes recipes for things like Mustafarian Molten Lava Cakes, Cloud City Marshmallows, Life Day Cake, Loth-Cat Kibble, Keshian Spice Bread, Dagobah Bog Pie, and much more.
"I'm constantly amazed at the inventiveness of the chefs and cooks who work on our cookbooks," says Robert Simpson, senior editor at Lucasfilm Publishing. "It's fun to see the creative wizards at Insight Editions bring so many treats inspired by the movies and TV shows to edible life!" StarWars.com shared a sneak peek of Galactic Baking with a recipe for Bantha Blue Butter Sandwich Cookies. Star Wars: Galactic Baking will be arriving wherever books are sold this coming April. Check out the recipe below, give it a try, and share how it turns out for you!
Bantha Blue Butter Sandwich Cookies - Star Wars: Galactic Baking Cookbook - GEEK EATS Recipe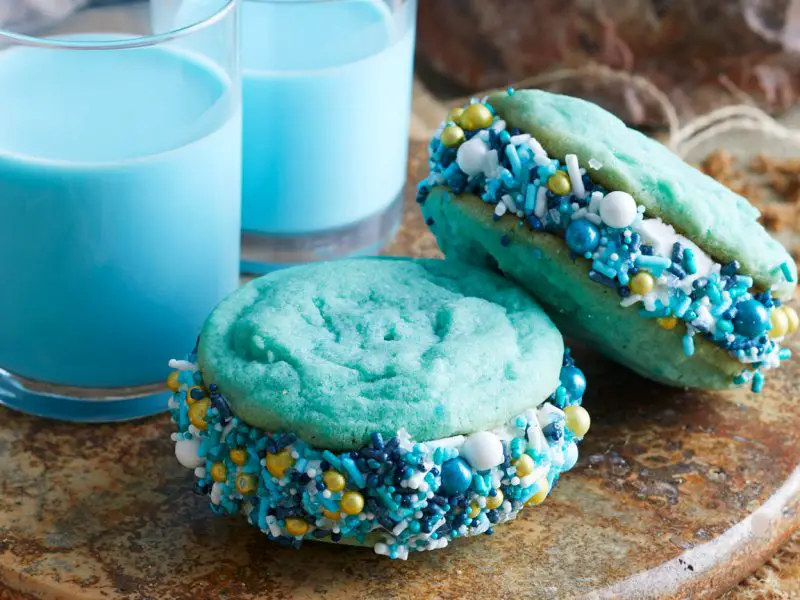 Ingredients
2 3/4 cups all-purpose flour
1 teaspoon baking soda
1/2 teaspoon baking powder
1 cup unsalted butter, softened
1 1/2 cups granulated sugar
1 large egg
1 teaspoon vanilla extract
1 teaspoon blue food coloring gel
Rainbow sprinkles
1 quart vanilla or birthday cake–flavored ice cream
Instructions
Preheat oven to 375°F. In a medium bowl stir together flour, baking soda, and baking powder. In a large mixing bowl beat butter with a hand mixer until softened. Gradually beat in sugar until light and fluffy. Beat in egg, vanilla, and food coloring. Gradually add flour mixture and beat until combined.
Line two large rimmed baking sheets with parchment paper. Place rounded tablespoonfuls of dough 2 inches apart on prepared baking sheets. Bake for 8 to 10 minutes or just until done in center and edges are barely browned. Let cool on baking sheets for 5 minutes. Transfer cookies to a cooling rack to cool completely. When cooled, chill cookies in the freezer for about 30 minutes before filling.
Place sprinkles in a shallow bowl and put in freezer to chill. Allow ice cream to soften at room temperature for 10 minutes before filling cookies.
To fill cookies, place a small scoop of ice cream on bottom side of a chilled cookie. Top with another cookie. Press together until ice cream is squished to edges of cookies. Quickly roll edges in chilled sprinkles and place cookie sandwich in a container in the freezer. Repeat with remaining cookies, ice cream, and sprinkles.
© 2023 dapsmagic.com
Star Wars: Galactic Baking arrives this April and is available for pre-order now. What do you think of this recipe and this cookbook? Share your thoughts and opinions in the comments below!