Testing has begun on a platform that is a part of EPCOT's upcoming nighttime spectacular, Harmonious. This platform is one of five that will be a part of the show. On December 11, 2020, this first platform was moved into position to begin testing of its onboard show equipment in the World Showcase Lagoon.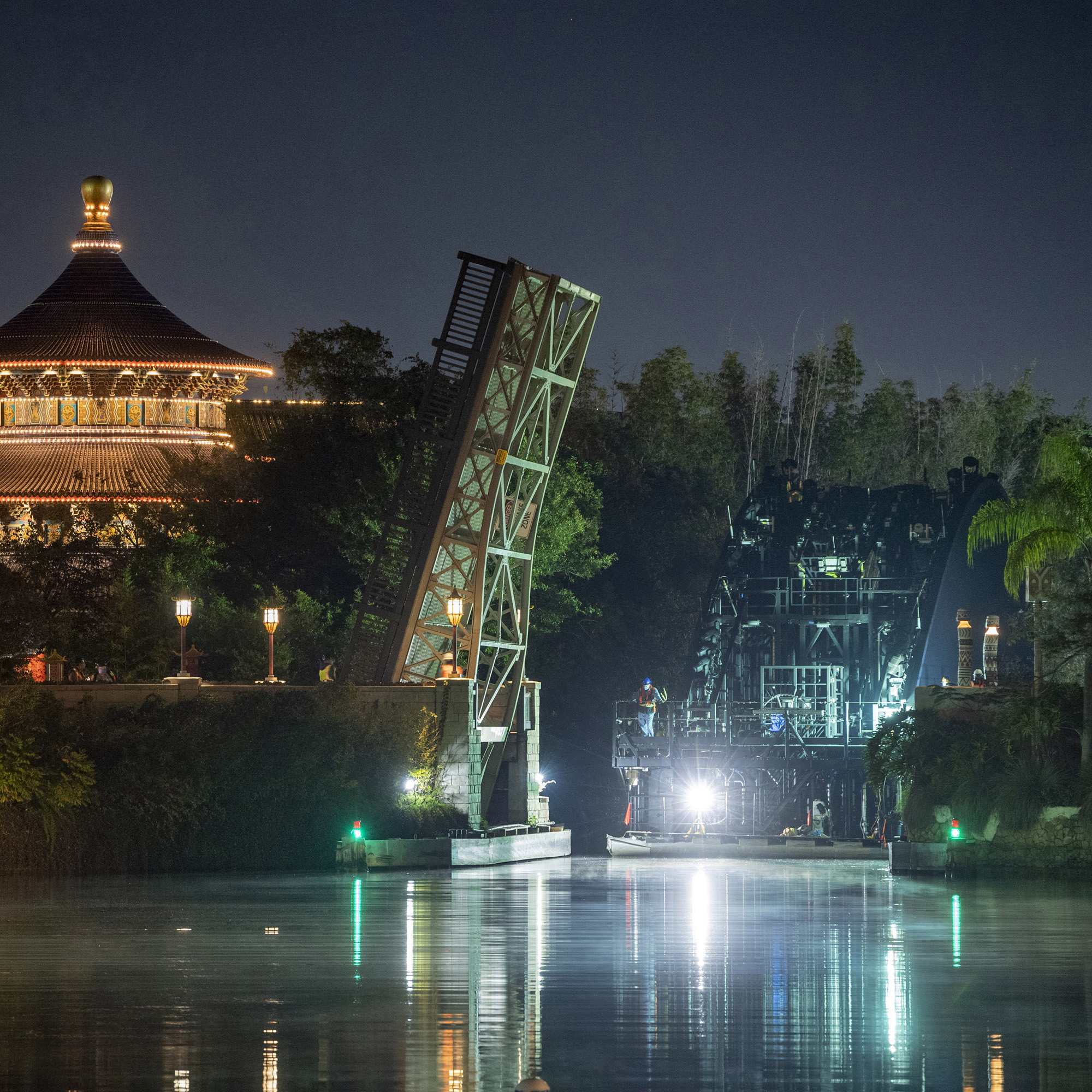 Once all five of the platforms are in place and have been tested, they will turn into fountains throughout the day. This will provide a new look and photo opportunities for World Showcase. It will also offer new movement and energy. In the evenings, they will be a part of Harmonious. This is being billed as one of the biggest nighttime spectaculars ever created for a Disney Park.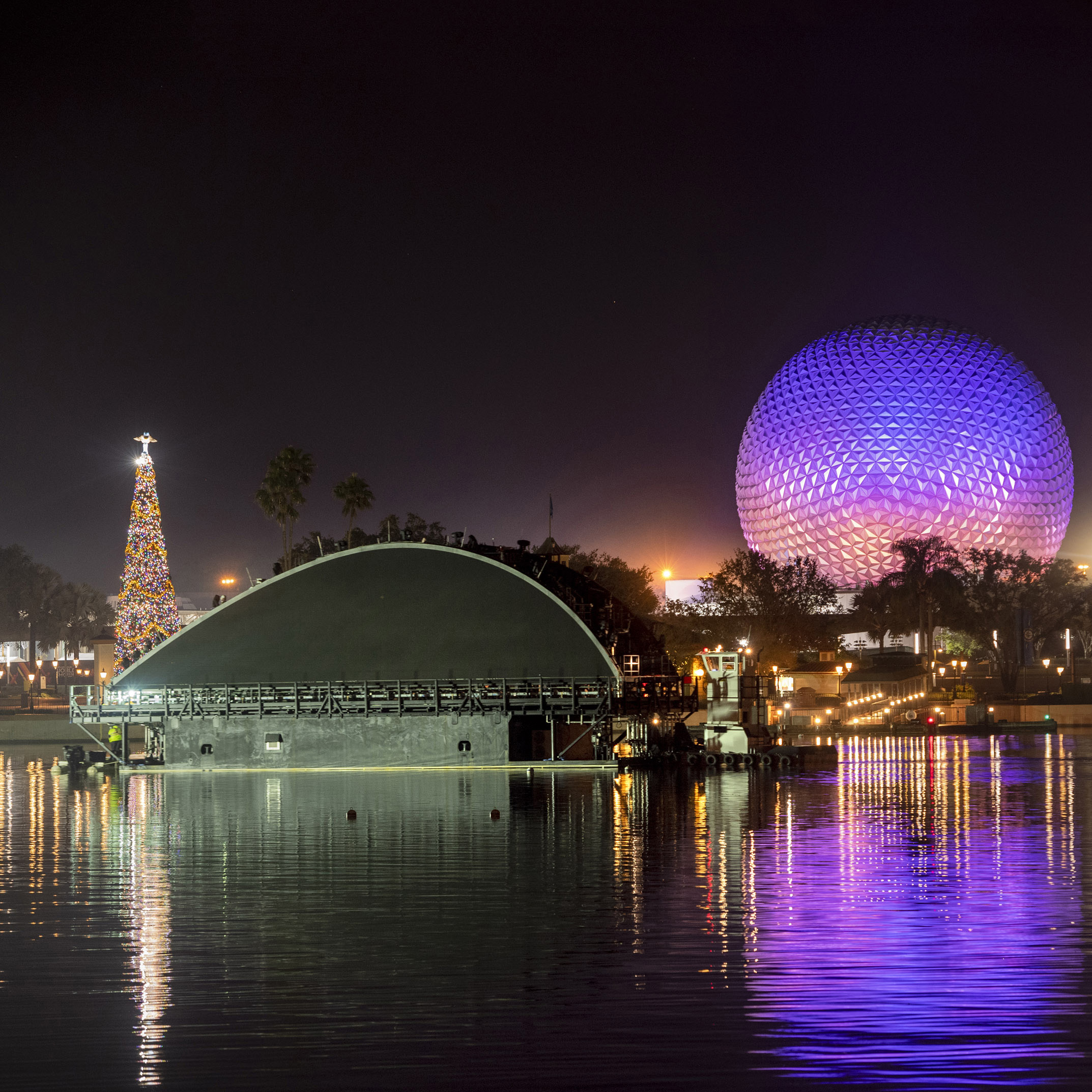 Harmonious will be a nighttime spectacular that will combine Disney music and images from around the world. This will all be reimagined by diverse cultural musicians and artists from around the world. It will be a blend of the spirit of World Showcase with the magic of Disney. According to a Disney description, Harmonious will create a transformative experience where "we can discover how Disney music has the power to inspire and unite us all with the magic of possibility."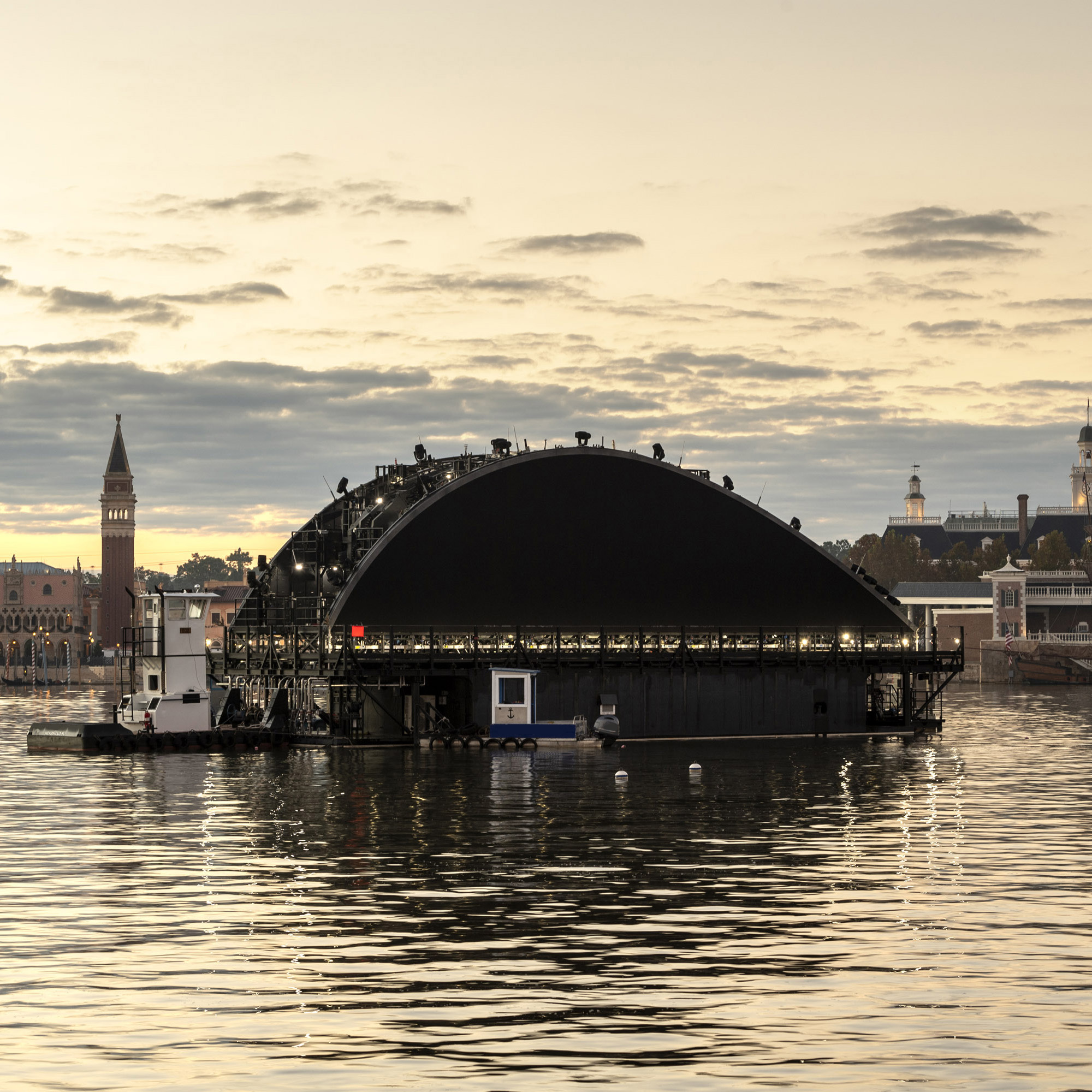 At this time, an official opening date for Harmonious has not been announced. Originally it was expected to open this fall. With everything shutting down due to COVID-19, this did not happen. DAPS MAGIC will continue to follow this story. Make and sure to subscribe to our newsletter so you don't miss any future updates!
What do you think of the Harmonious barges being placed in the World Showcase Lagoon? What do you think of them turning into fountains during the day and being utilized to create magic in the show at night? Share your thoughts in the comments below!