It has been a major year for theme parks! While the COVID-19 pandemic has made it hard for some aspects of the parks to be refurbished, Walt Disney World and Disneyland Paris have pushed on to be ready for their next anniversaries. This morning, Imagineers have announced that Sleeping Beauty Castle at Disneyland Paris will be undergoing its first major refurbishment since it opened in 1992!
In the video below, you can watch Tracy Eck, the Artistic Director for Disneyland Park talk about their plans for the grand castle. In the clips, you can see color palettes being chosen as well as the Imagineer's inspiration. In one of the most interesting parts of the video, Eck describes how they plan to remove spires of the castle entirely to replace them with new ones. I think that one of the most beautiful Disney castles in the world is about to get even more stunning!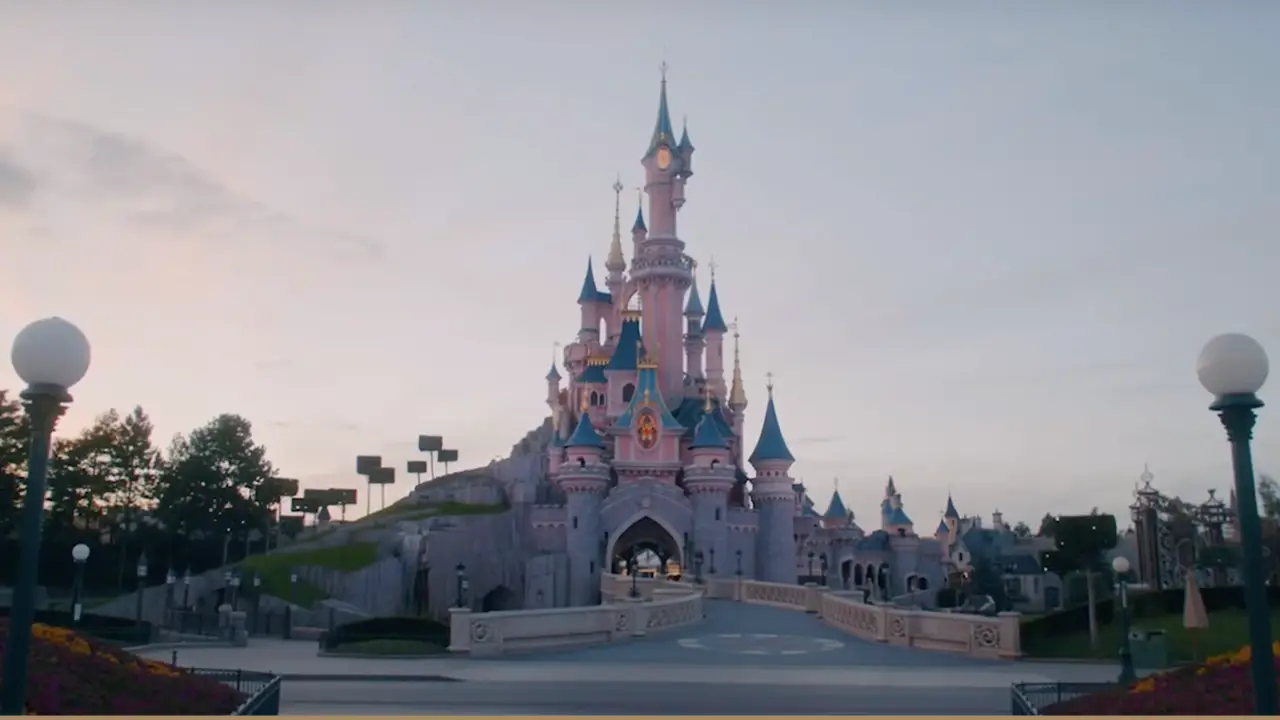 The refurbishment is scheduled to begin in January 2021, next month! While the Disneyland Paris Resort will not be open until February 2021, the refurbishment has guests in mind! The castle will be covered in a decorative tarp that evokes the magic of Sleeping Beauty Castle. To me, this looks a lot like what we have previously seen at the Disneyland Resort in Anaheim. This method allows guests to still pose for photos with the park icon! Tracy Eck also noted that shops inside the castle will still be open to guests, but it sounds like the walkthrough will be closed at this time.
This refurbishment comes just in time before Disneyland Paris will celebrate its 30th anniversary in 2022! I am thrilled to see what comes from the new designs and color palette and I am sure it will become an even more gorgeous centerpiece to Paris's Magic Kingdom! What do you think about the planned refurbishment? Be sure to connect with us on Twitter and Facebook to let us know what you think!