Spider-Man is getting a new costume in the comics! This new look was designed by Dustin Weaver and gives Peter Parker a completely new look. This new look is being described as "mysterious" and will be appearing on the covers for AMAZING SPIDER-MAN #62 and AMAZING SPIDER-MAN #63.
"This design was really a collaborative effort between Nick Spencer, Editor Nick Lowe, and I. They reined in the weirder and more techy features I was bringing and helped create something that I think is simple and both futuristic and classical," Weaver said. "I can't wait to see Patrick Gleason really bring it to life!"
Spider-Man will be wearing this costume as he faces off against Kingpin in this next arc from writer Nick Spencer. What is going on with this costume will be revealed in March in AMAZING SPIDER-MAN #61 and AMAZING SPIDER-MAN #62. More details can be found at Marvel.com.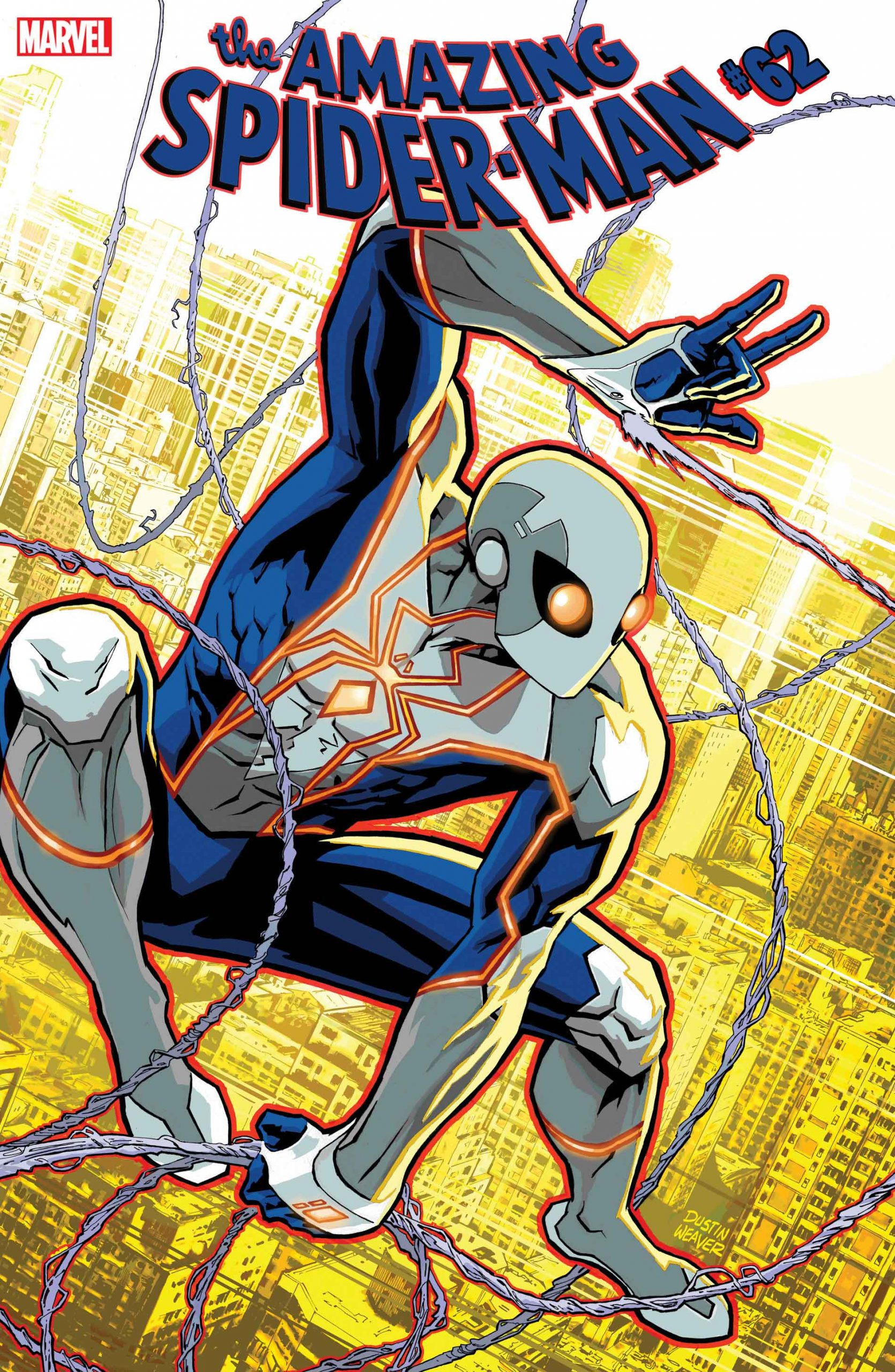 AMAZING SPIDER-MAN #62
Written by NICK SPENCER
Art and Cover by PATRICK GLEASON
Design Variant Cover by DUSTIN WEAVER
On Sale March 2021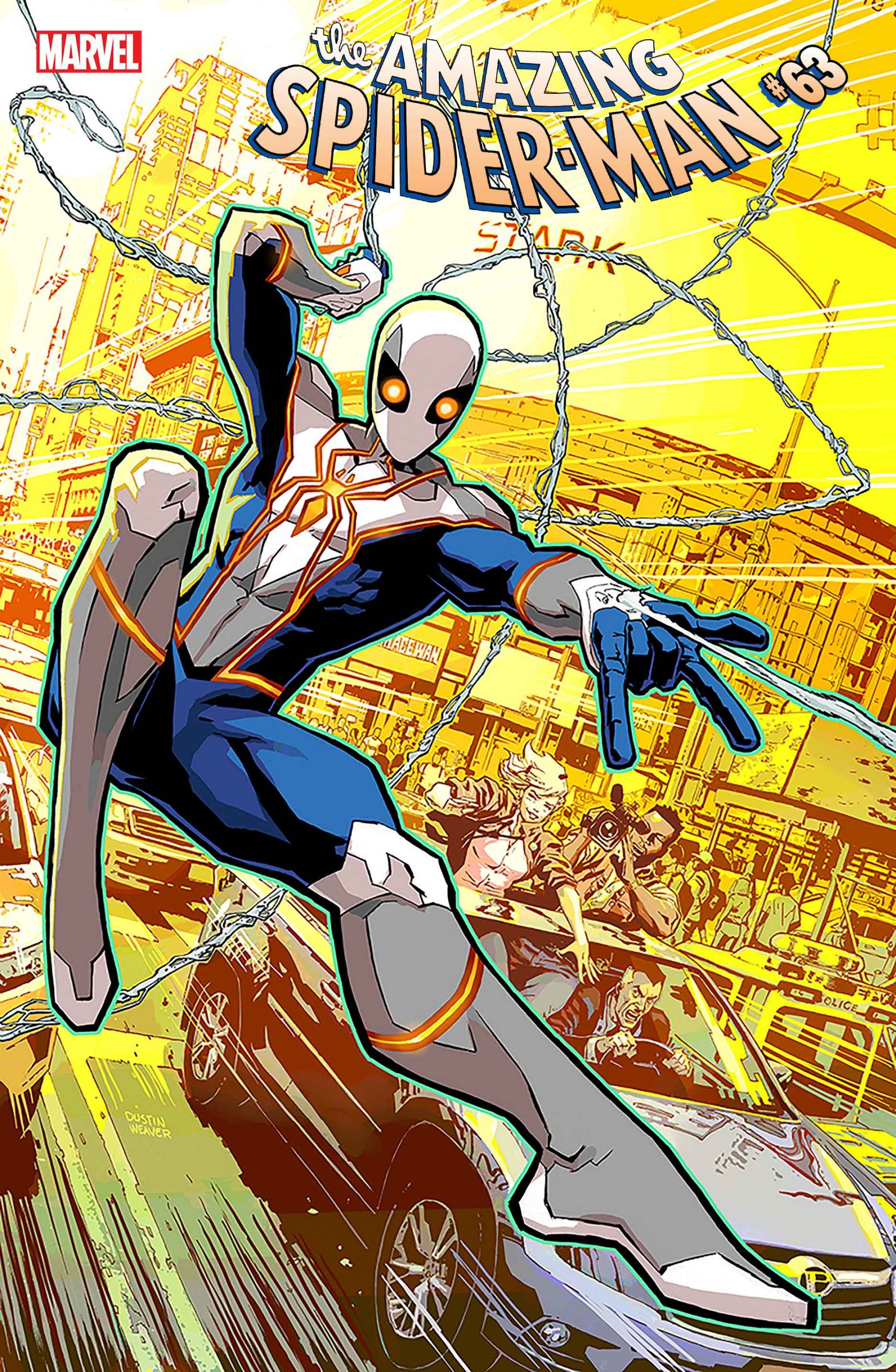 AMAZING SPIDER-MAN #63
Written by NICK SPENCER
Art and Cover by PATRICK GLEASON
Variant Cover by DUSTIN WEAVER
On Sale April 2021
To find a comic shop near you, visit www.comicshoplocator.com