Today it was announced that Godmothered will be premiering on Disney+ on December 4th. This Christmas comedy stars Isla Fisher and Jillian Bell.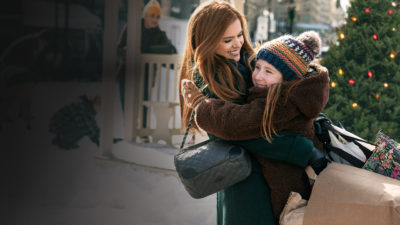 The new film is set at Christmas time and is about Eleanor (Jillian Bell), a young, inexperienced fairy godmother-in-training who discovers that her profession is facing extinction. Rather than just give up on the inevitable, she decides that prove to the world that fairy godmothers are still needed. When she finds a letter from a 10-year old girl in distress, Eleanor tracks her down to help. However, when she does she discovers that Mackenzie (Isla Fisher) is no longer 10-years old but now a 40-year-old single mom who works at a Boston news station. Mackenzie has given up on her chance on a "Happily Ever After" after losing her husband years earlier. However, Eleanor is determined to change things and give Mackenzie a happiness makeover…even if she doesn't want it.
Godmothered is directed by Sharon Maguire and stars Isla Fisher, Jillian Bell, Santiago Cabrera, Mary Elizabeth Ellis, Jane Curtin, June Squibb, Jillian Shea Spaeder, Willa Skye, Artemis Pebdani, Utkarsh Ambudkar, and Stephnie Weir.
The original soundtrack for Godmothered is written by Rachel Portman with the end credit songs "Rise Up (Joy to the World)" and "Hero", performed by Jillian Shea Spaeder. It will be available for digital download on December 4th.