Anyone who has visited EPCOT in the last year or so has seen that there are a lot of changes happening. From a new entrance plaza to walls found in different areas of the parks, to new attractions coming, there is a lot to be excited about for fans of EPCOT! This week during the D23 Fantastic Worlds Celebration Imagineer Zach Riddley and Melissa Valiquette, vice president of EPCOT, shared some more details about the changes happening at EPCOT. When these changes are complete, EPCOT will be divided into a new block of neighborhoods that include World Celebration, World Discovery, World Nature, and World Showcase.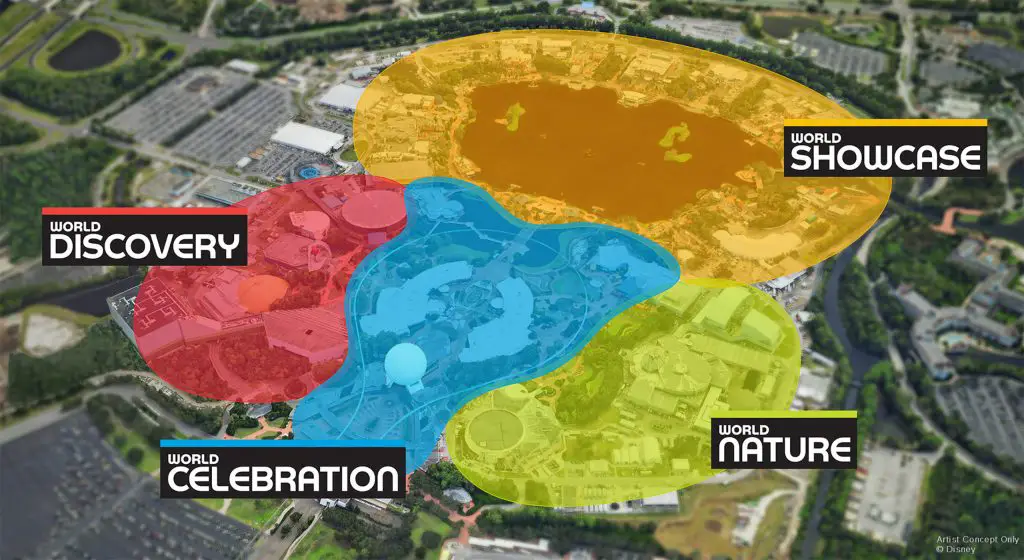 Entrance Plaza/World Celebration
The new changes can be seen right from the start as guests enter EPCOT through the main entrance plaza and enter World Celebration. Earlier this year, new pylons were installed in front of Spaceship Earth as part of the new entrance plaza project. This new fountain, and accompanying lighting package, will be completed by the end of the year. With the new lighting package for the new fountain will also come a new lighting package for Spaceship Earth as well!
Harmonious
On the other side of Spaceship Earth in the World Showcase Lagoon, work continues on Harmonious. Harmonious will be a new nighttime spectacular that is being billed as one of the largest nighttime shows ever created by Disney.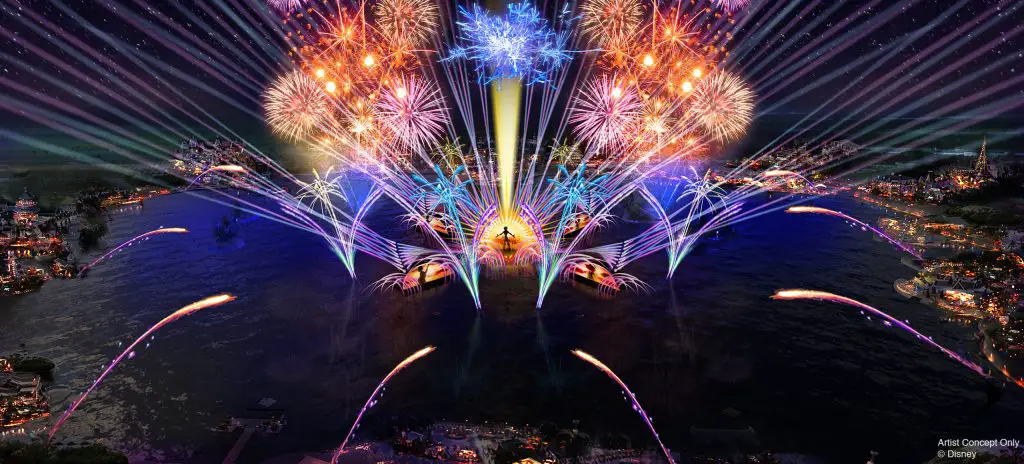 However, it won't just add magic to EPCOT at night. Some of the elements of the show will remain in the center of the lagoon with fountains to provide beauty and energy to the park during the day as well.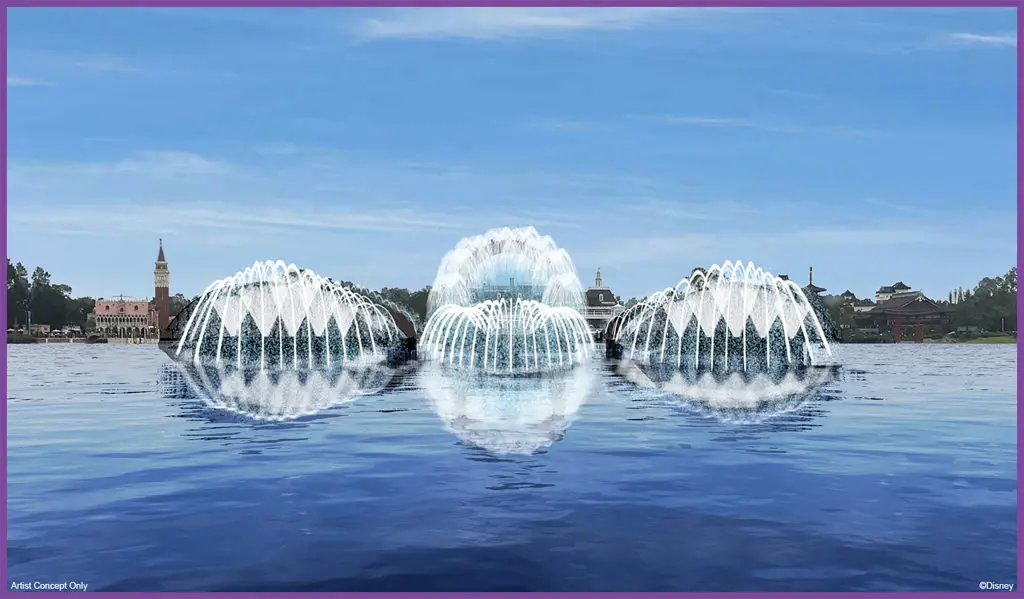 Guardians of the Galaxy: Cosmic Rewind/World Discovery
Work continues on Guardians of the Galaxy: Cosmic Rewind. The area it inhabits will soon be called World Discovery. The most recent update with this attraction is that attraction vehicles have been added to the track for the initial initial "push/pull" testing. Once finished, this attraction will give guests an exciting Omnicoaster experience as they can be pointed in any direction while whizzing on this adventure with the Guardians of the Galaxy.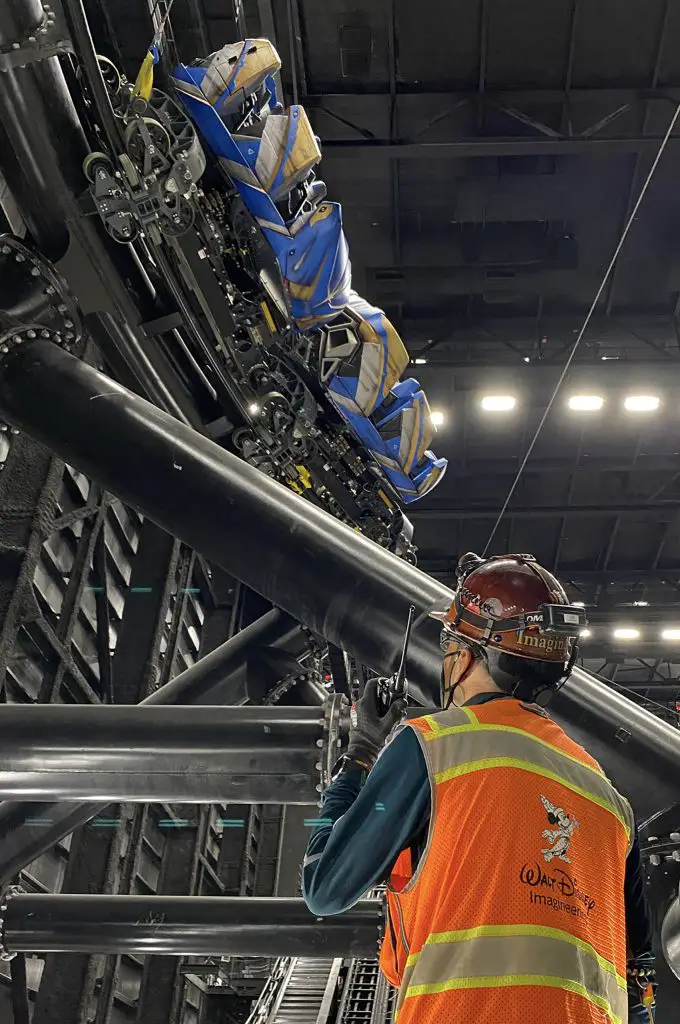 Remy's Ratatouille Adventure/France Pavilion
Work continues on Remy's Ratatouille Adventure ahead of its opening next year. Most recently, the main marquee for the attraction was installed. Details were shared about this attraction by Imagineer Tom Fitzgerald and, from Pixar Animation, Roger Gould and Harley Jessup.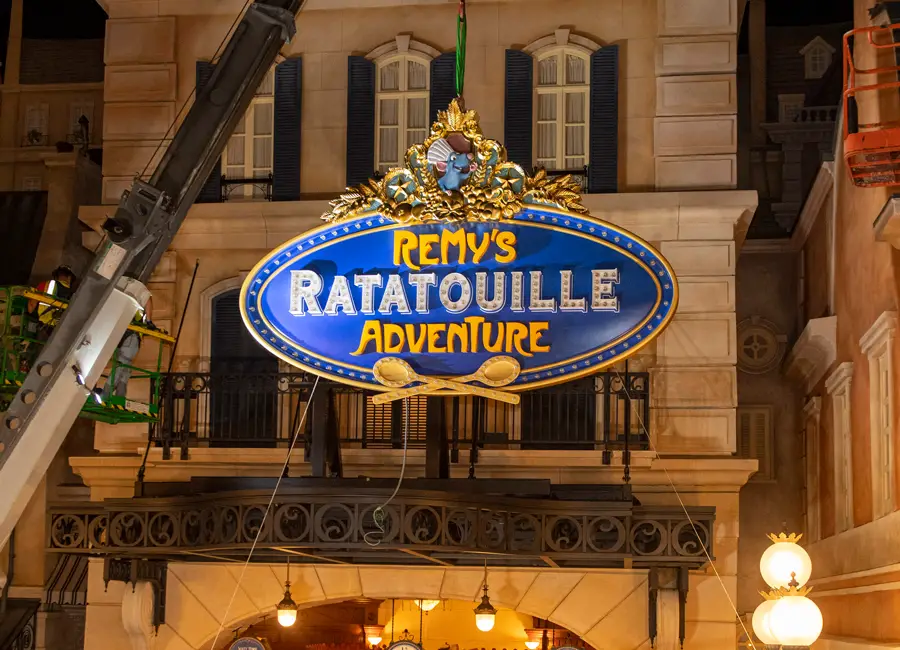 For the full panel, watch the D23 Fantastic World Celebration – EPCOT – The Magic of Possibility below! What do you think of the changes coming to EPCOT? Share your thoughts in the comments below!