On Mickey Mouse's 92nd birthday the Disneyland Resort revealed that both statues of Walt Disney and Mickey Mouse had been refurbished. The unveiling came after painstaking work was taken to bring both statues back to their original glory.
At Disneyland, the Partners statue which stands in the center of the Hub in front of Sleeping Beauty Castle was revealed to have undergone four days of meticulous work. An artisan worked for four days to get this statue back to its original glory. The statue was gently stripped down to bare bronze utilizing crushed walnut shells! Then, once cleaned, various chemicals were applied and heated with a blowtorch to create a reaction that would fuse it with the bronze. Next, the statue was covered with a polymer to protect the patina before being coated with a thin layer of wax.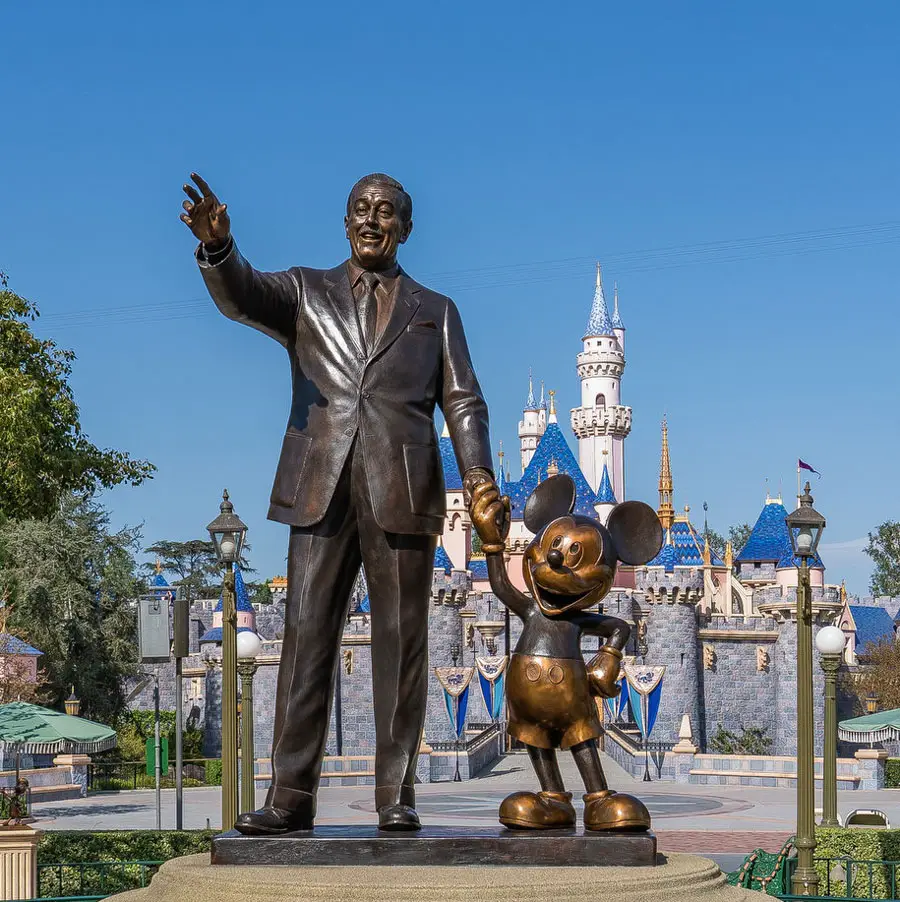 The Partners statue was originally created by legendary Disney sculptor Blaine Gibson. It was originally unveiled on November 18, 1993 as a part of Mickey Mouse's 65th birthday celebration.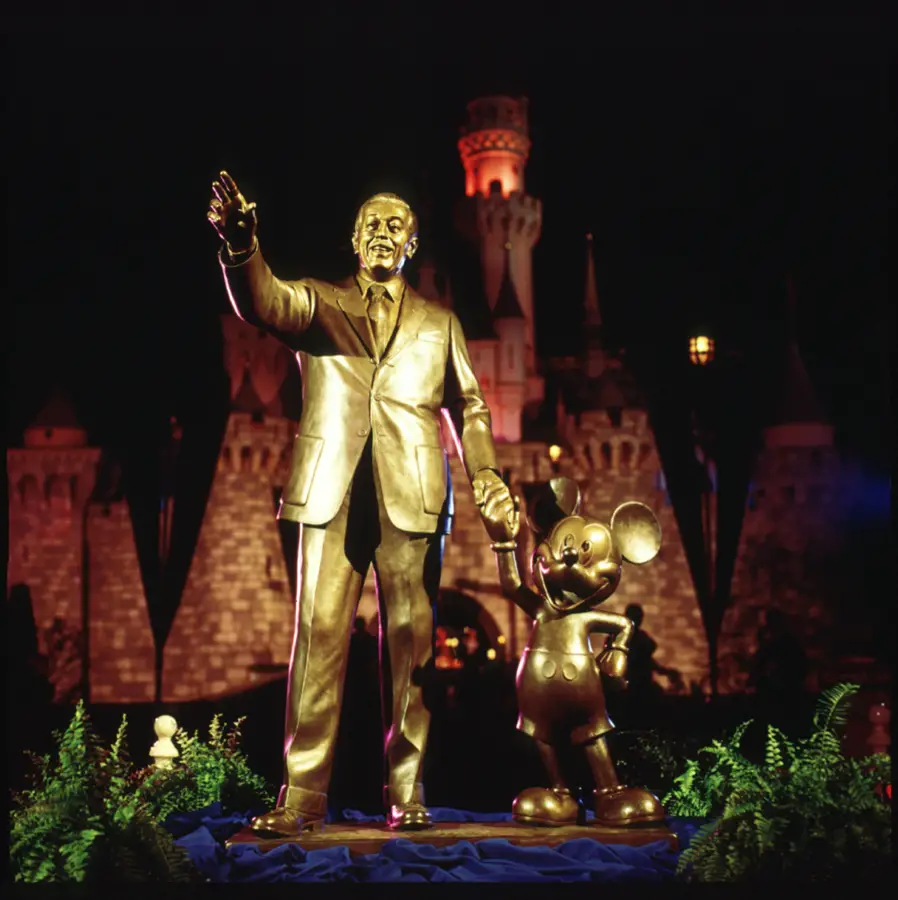 Over at Disney California Adventure, the Storytellers statue was also restored. It shows Walt Disney and Mickey Mouse as they were in the 1920s as they had just gotten off the train from Missouri with their "suitcase and a dream." Guests will soon be able to see the Storytellers statue when Buena Vista Street reopens as a part of the Downtown Disney District expansion on November 19, 1920. This statue was first unveiled with the rededication of Disney California Adventure in 2012.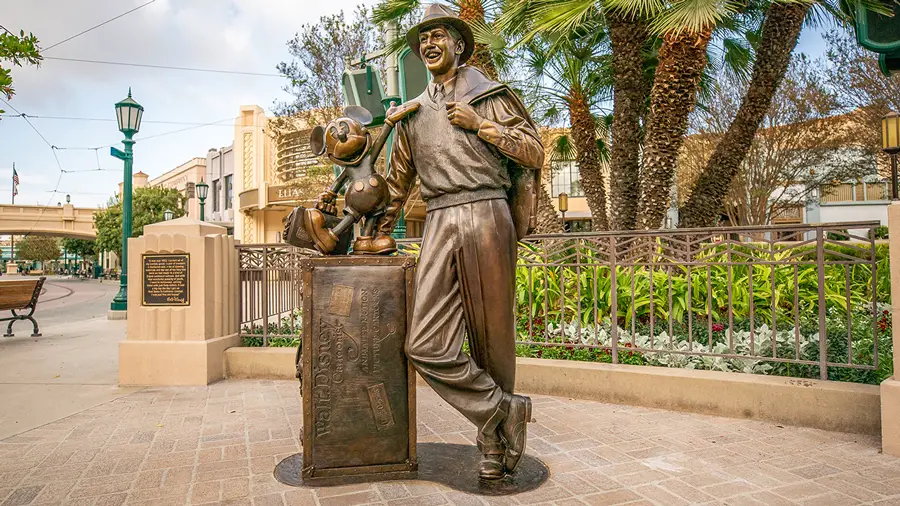 What do you think of the restoration of both of these statues? Share your thoughts and comments below!