The first trailer for the upcoming animated Star Trek show is now available for fans to watch. Star Trek: Lower Decks takes a different look at the world of Star Trek in 2380. Instead of it being about the captain and senior staff, this show is about some of the lower level underlings. They are on board the U.S.S. Cerritos which isn't quite the pride of Starfleet. In fact, it is quite possibly the worst ship in Starfleet.
The crew that lives and works in the lower decks include Ensign Beckett Mariner, voiced by Tawny Newsome, Ensign Brad Boimler, voiced by Jack Quaid, Ensign Tendi, voiced by Noël Wells and Ensign Rutherford, voiced by Eugene Cordero. They join the bridge crew of the Cerritos that include Captain Carol Freeman, voiced by Dawnn Lewis, Commander Jack Ransom, voiced by Jerry O'Connell, Lieutenant Shaxs, voiced by Fred Tatasciore and Doctor T'Ana, voiced by Gillian Vigman.
Star Trek: Lower Decks Description
"Star Trek: Lower Decks" premieres August 6, only on CBS All Access. Developed by Emmy Award winner Mike McMahan ("Rick and Morty," "Solar Opposites"), "Star Trek: Lower Decks", a new half-hour animated comedy series, focuses on the support crew serving on one of Starfleet's least important ships, the U.S.S. Cerritos, in 2380. Ensigns Mariner, Boimler, Rutherford and Tendi have to keep up with their duties and their social lives, often while the ship is being rocked by a multitude of sci-fi anomalies.
Star Trek: Lower Decks arrives on CBS All Access on August 6, 2020. The 10 episode series will be released on a weekly basis on Thursdays following the premiere on CBS All Access.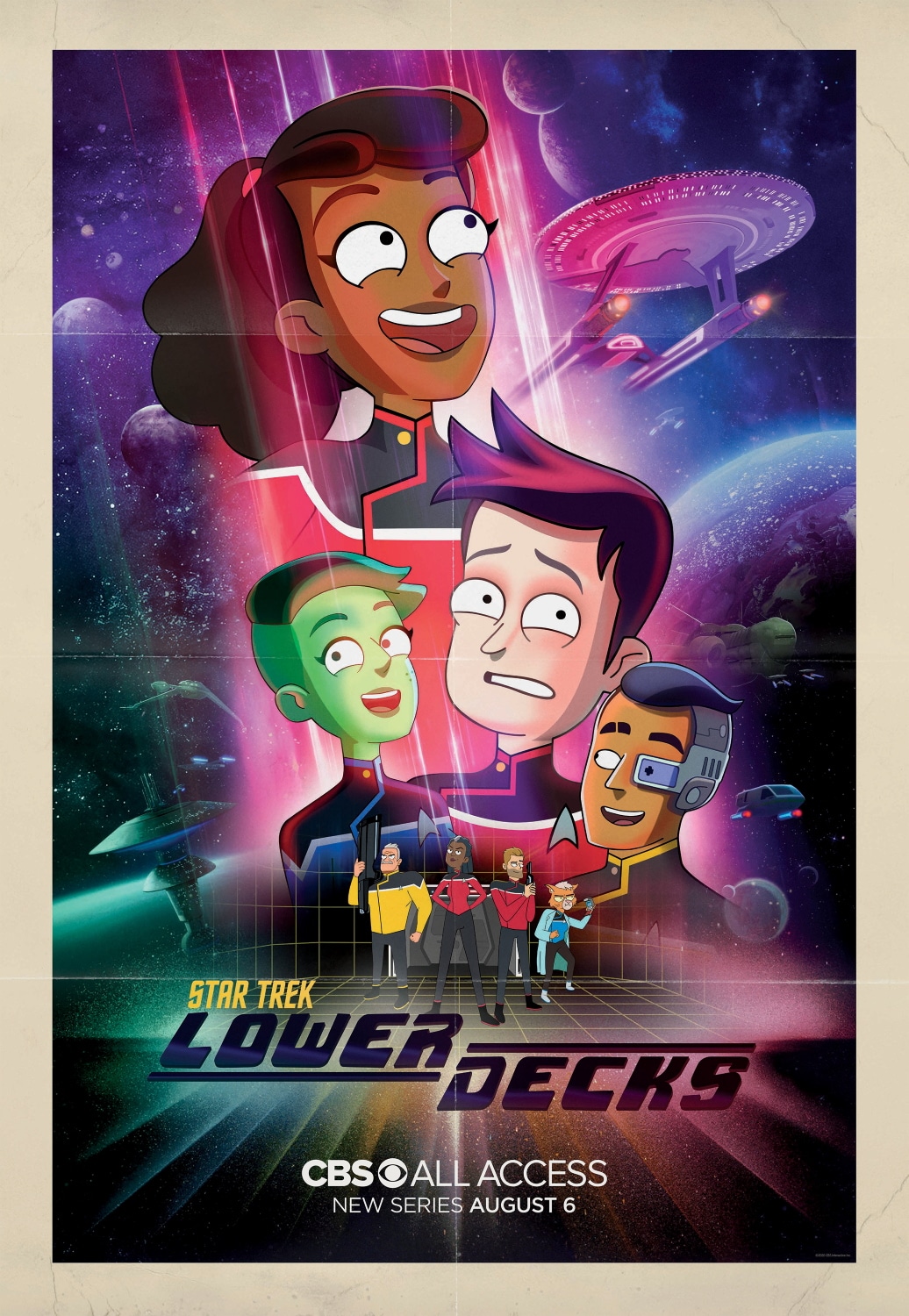 Star Trek: Lower Decks joins the growing list of Star Trek shows that are being created for CBS All Access. This expanding era of Star Trek began with Star Trek: Discovery. It was joined by Star Trek: Picard. There will also be the third season of Star Trek: Discovery expected to arrive this year. The second season of Star Trek: Picard is also being worked on but a release date is unknown. There is also a new series centered on Captain Pike aboard the U.S.S. Enterprise called Star Trek: Strange New Worlds in the works. A Section-31 series is also in the works as well along with a CGI Star Trek show that is aimed at a younger audience.
What do you think about the first trailer for Star Trek: Lower Decks? Are you excited for the show? Share your thoughts in the comments below or with DAPS MAGIC on Facebook or Twitter!