Jump to recipe
Happy 4th of July! Growing up Mr. DAPs' grandmother often made Angel Food cake during the summer. This year for the Fourth of July Mr. DAPs is joined by Caitie to share exactly how she made this wonderful summertime dessert with a patriotic flare. This is a light cake that is wonderful to enjoy on a warm summer day. One word of caution, decorate it in as cool of a setting as possible as the cool whip WILL melt (as you'll see briefly in this video). All that aside, this is a wonderful (and easy) dessert to make that has lots of happy memories for Mr. DAPs.
We hope you have a very happy and safe 4th of July! Give this recipe a try and then share in the comments how it turned out for you! Hope you enjoy!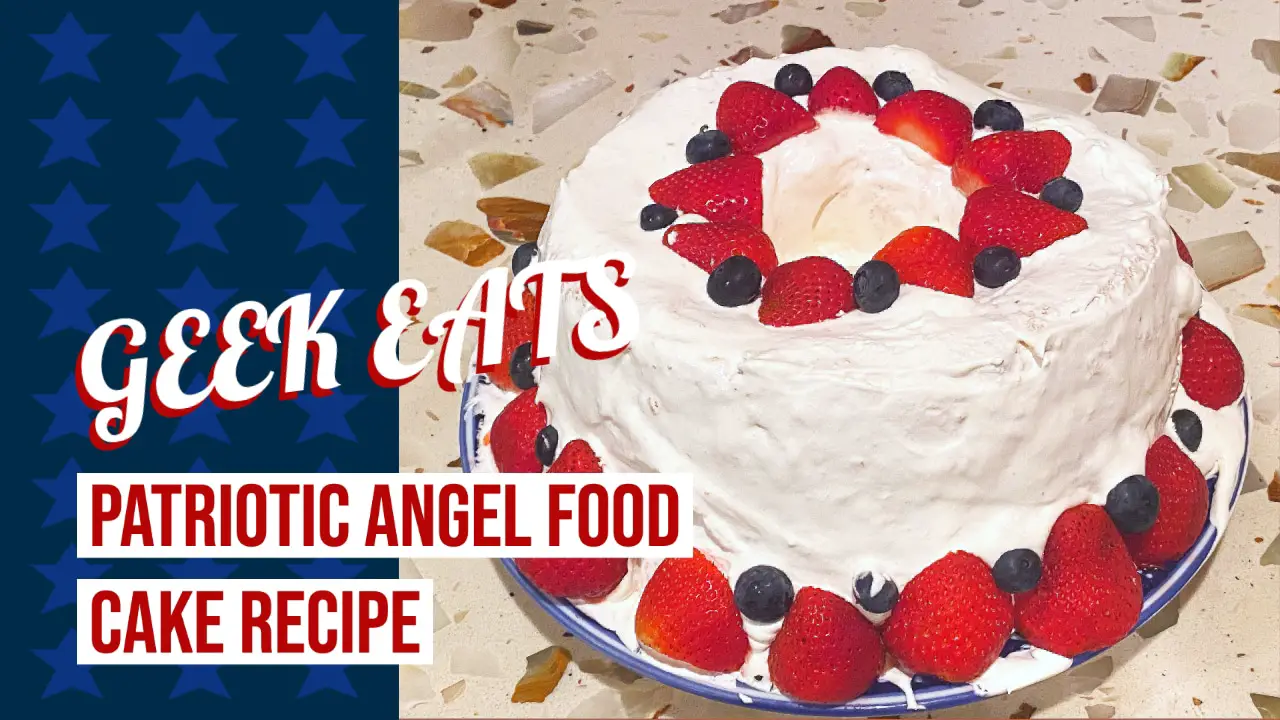 Ingredients
Angel Food Cake
1 Box of Angel Food Cake Mix
1/1/3 Cup Water
Toppings
16 ounces of Cool Whip
2 Cups Strawberries Sliced in Half Lengthwise
1 Cup Blueberries
Instructions
Preheat oven to 350 degrees
Mix cake mix and water in a bowl with whisk or mixer taking care to not overmix.
Put cake mix in an Angel Food cake pan or loaf pans.
Bake for 37-47 minutes per directions on box.
Cut stems off strawberries and then slice in half lengthwise and set aside for decorating along with a cup of blueberries.
Once cake has finished, put it upside down on a bottle to cool. If you don't have a bottle, the cake can rest on its side on a heat resistant surface.
Once the cake has completely cooled, spread cool whip evenly on all sides.
Arrange strawberries and blueberries in a patriotic way on top of the cool whip and also on the sides of the cake. Be creative here but also be cognizant of gravity!
Serve with any left over berries!
© 2023 dapsmagic.com