Today marks the 50th Earth Day! It also happens to be the anniversary of the opening of Disney's Animal Kingdom. This beautiful park at Walt Disney World Resort opened on April 22, 1998. Covering 580 acres, it is the largest Disney theme park in the world! It is a park that is devoted to experiencing the magic the natural world has to offer, both real and imagined. Michael Eisner dedicated this park and today a plaque can be found just inside the entrance with the dedication that says:
Welcome to a kingdom of animals… real, ancient and imagined: a kingdom ruled by lions, dinosaurs and dragons; a kingdom of balance, harmony and survival; a kingdom we enter to share in the wonder, gaze at the beauty, thrill at the drama, and learn.
Dedicated this 22nd day of April, 1998
Michael D. Eisner
Disney's Animal Kingdom is one of the most beautiful Disney theme parks around the world. It seems only fitting today to take a few minutes to share some favorite views of this park and then also some facts about Disney's conservation efforts on this 50th Earth Day.
The Walt Disney Company is very active in the realm of conservation. This is done with more just magical experiences that educate. The Disney company is also actively trying to help conserve our planet. The Disney parks have a significant impact on this at Walt Disney World Resort, not to mention their global efforts.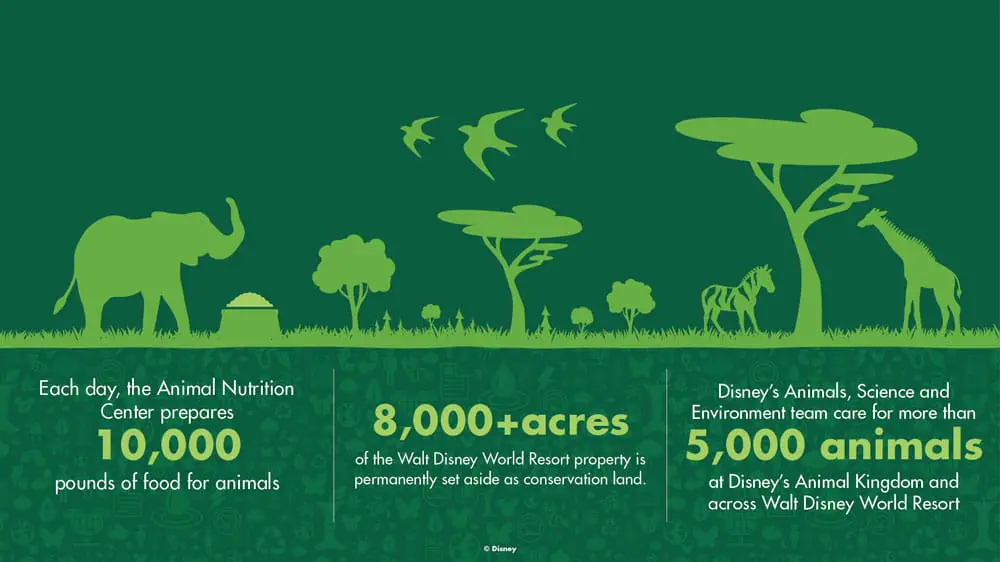 Along with dedicating time, effort, and money to the preservation of animals and habitats, Disney also is trying to reduce waste globally. Disney uses many forms of innovation and conservation to protect the planet for future generations to enjoy.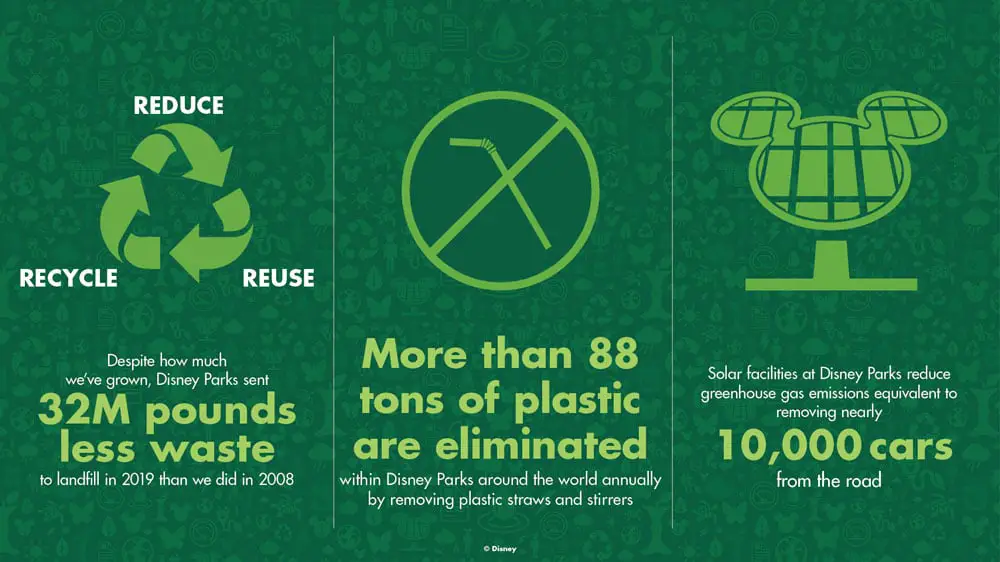 This year also is the 25th anniversary of the Disney Conservation Fund. The DCF supports nonprofit organizations around the world as they strive to "save wildlife, inspire action, and protect the planet."
These are just some of the efforts being put forth by The Walt Disney Company to protect planet Earth. One year ago, Disney also welcomed National Geographic into the Disney family. Since then, it has launched NatGeo@Home to support families and caregivers during the COVID-19 crisis. Disneynature and National Geographic films are also now streaming on Disney+ This continues the dedication to the celebration and preservation of the planet that goes back to Walt Disney himself in the early days of The Walt Disney Company.
At Disney's Animal Kingdom, every day is Earth Day. This park celebrates the magic found in nature all around. How are you celebrating Earth Day? What are you doing to help protect the planet? What is your favorite thing about Disney's Animal Kingdom? Share your thoughts and ideas in the comments below! Happy Earth Day!