Patriotic Muppet fans rejoice! When the Regal Eagle Smokehouse opens at Epcot, it will feature a heavy dose of inspiration by the honorable Sam Eagle of The Muppets. Beyond just inspiration for this new restaurant at the America Pavilion, there will also be Sam Eagle inspired merchandise as well!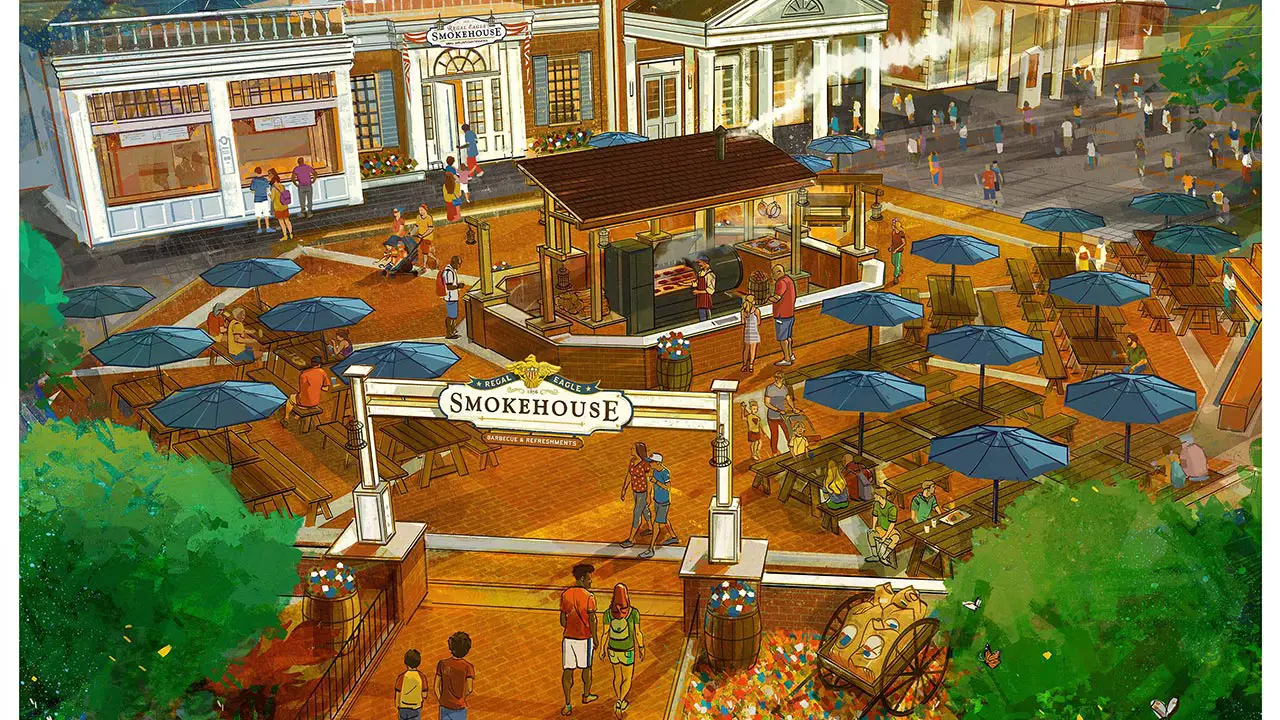 Sam Eagle has always been known for his patriotism so it only seems fitting that this new restaurant should take its lead from him. Sam Eagle is also known for how seriously he takes everything. It turns out that as serious as he is about his love of country, he is also serious about barbecue as well.
The Regal Eagle Smokehouse will be the home of "Sam's Centennial Cook-Off: A Salute to All Cook-Offs but Mostly Barbecue." Those who visit the restaurant will get to partake in the outcomes from this cook-off. The contest is being described as "a competition fit for all patriots and pit masters." The menu will bring in a variety of backyard barbecue dishes from across the country. All of them are competing for the top honor from Sam Eagle.
The main dishes on the menu will include:
Texas beef brisket sandwich with house-made spicy mop sauce on garlic toast
South Carolina smoked sausage sandwich with tangy mustard sauce and caramelized onions
Kansas City smoked chicken
Memphis dry-rub pork ribs
North Carolina chopped smoked pork butt
Power Greens Salad with chilled pulled chicken, fresh citrus, and a citrus vinaigrette
All-American burger, a grilled burger topped with BBQ pork and a fried onion ring
Plant-based BBQ burger featuring a plant-based patty topped with BBQ jackfruit served on vegan garlic toast
The will be accompanied by a collection of sides:
french fries
beer-battered onion rings
mac and cheese
baked beans with burnt ends
house-made pickles
creamy slaw
A children's menu will also offer:
Burger
BBQ chicken salad
BBQ chicken leg
BBQ rib platter
Along with all of these delicious dishes there will be Coca-Cola products, beer, and wines from around the country available as well special regional cocktails. Desserts will include banana pudding, s'mores brownie, or fresh watermelon with diced mint.
Beyond the food, Sam Eagle will also be having an impact on even the signage for the Regal Eagle Smokehouse. He will be featured on the main entrance sign: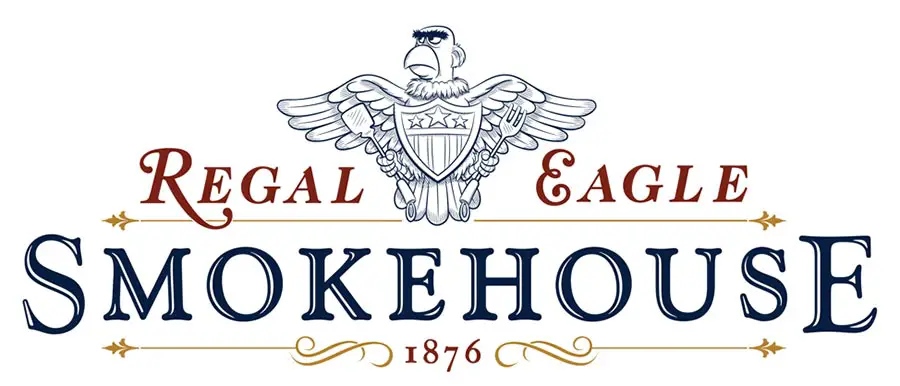 Sam will also be featured on a poster advertising the competition as well: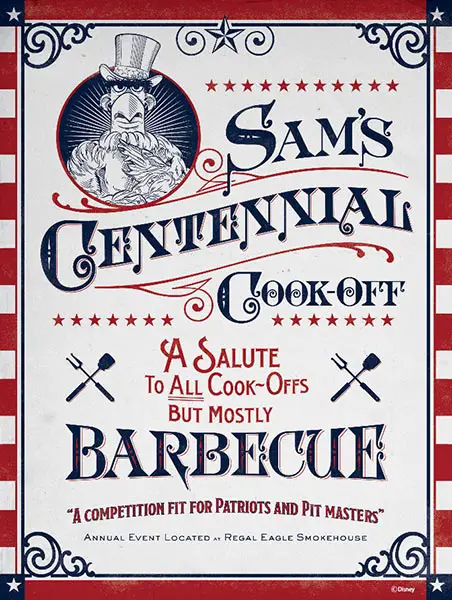 On top of the food, the competition, and the signage, Sam Eagle will also be featured on merchandise that will be on sale as well. While an exact date hasn't been released yet, the Regal Eagle Smokehouse is expected to open at Epcot's World Showcase sometime later this winter.
Are you excited for the opening of the Regal Eagle Smokehouse and Sam Eagle's influence? Share your thoughts in the comments below!