Earlier this year the new Magic Happens parade was announced. This parade, that will be arriving in 2020 celebrates the magical moments that are found in so multiple Disney stories. Today, it was announced that Magic Happens will be arriving at Disneyland on February 28, 2020.
Magic Happens will be led by Mickey Mouse as it makes its way up and down the parade route in February. It will include a wide array of floats, characters, and of course costumes that make up so many iconic Disney parades. It will also feature a new song and score that is co-written by singer and songwriter Todrick Hall.
Today the Disney Parks Blogs shared some highlights that will be found in Magic Happens when it arrives next year.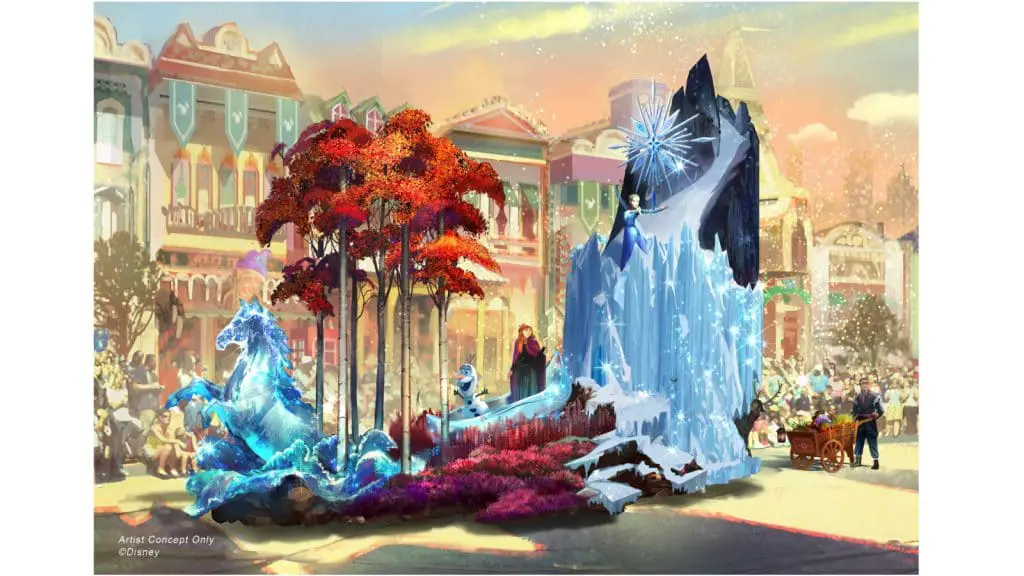 From Walt Disney Animation Studios' record-breaking hit "Frozen 2," Anna and Elsa explore the mysteries of an enchanted forest protected by Nokk, the mystical water spirit, as their friends Kristoff, Sven and Olaf tag along.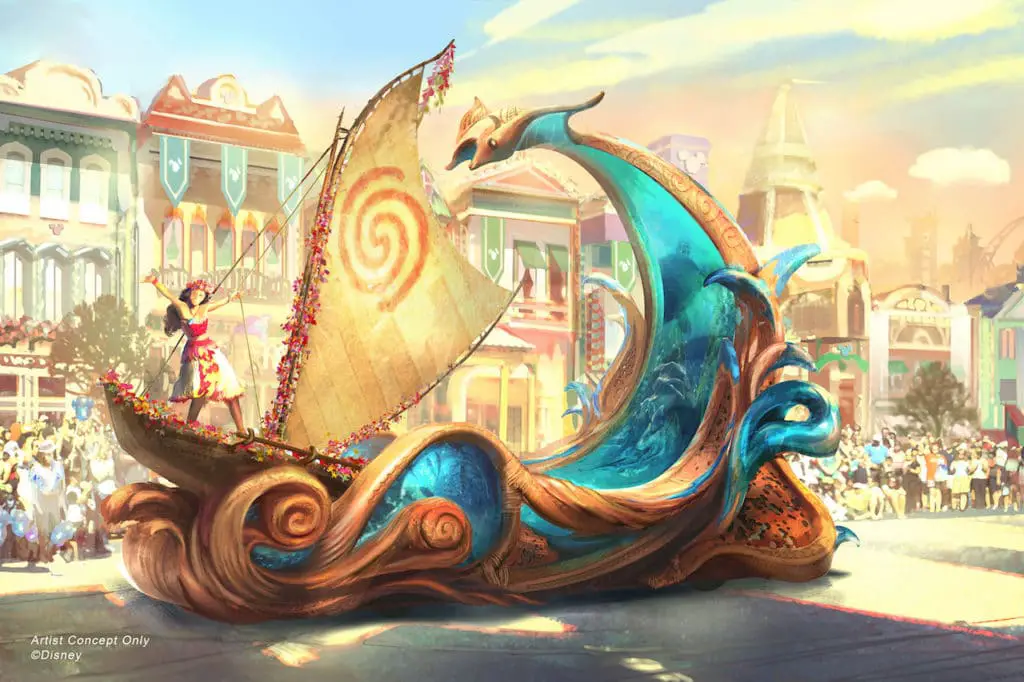 On her voyager canoe, Moana journeys forth on the crest of a towering wave, inspired by beautiful koa wood carvings and inset with dazzling, animated glimpses into the magic the ocean holds.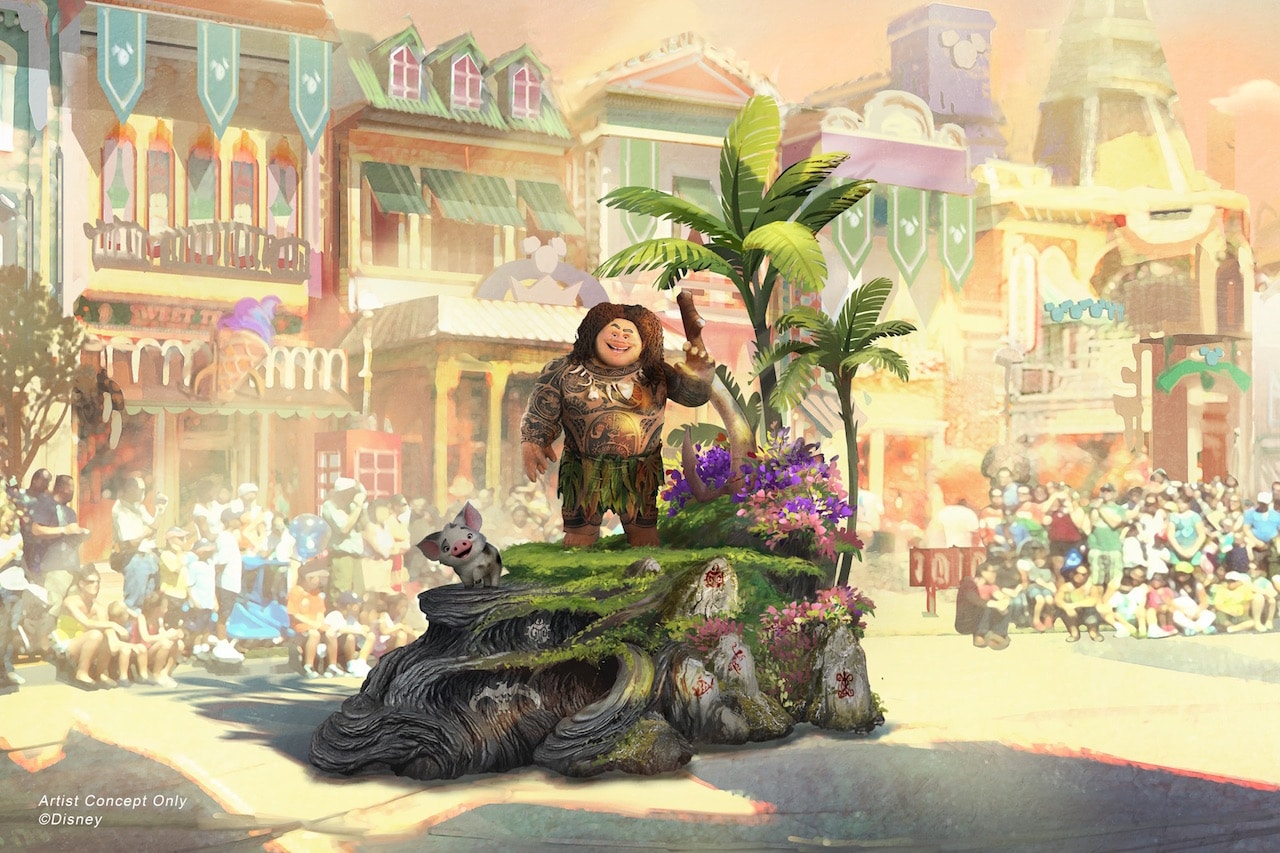 Joining Moana on her journey is legendary demigod, Maui, making his Disneyland Resort debut on his own magical island, along with Moana's adorable pet pig, Pua.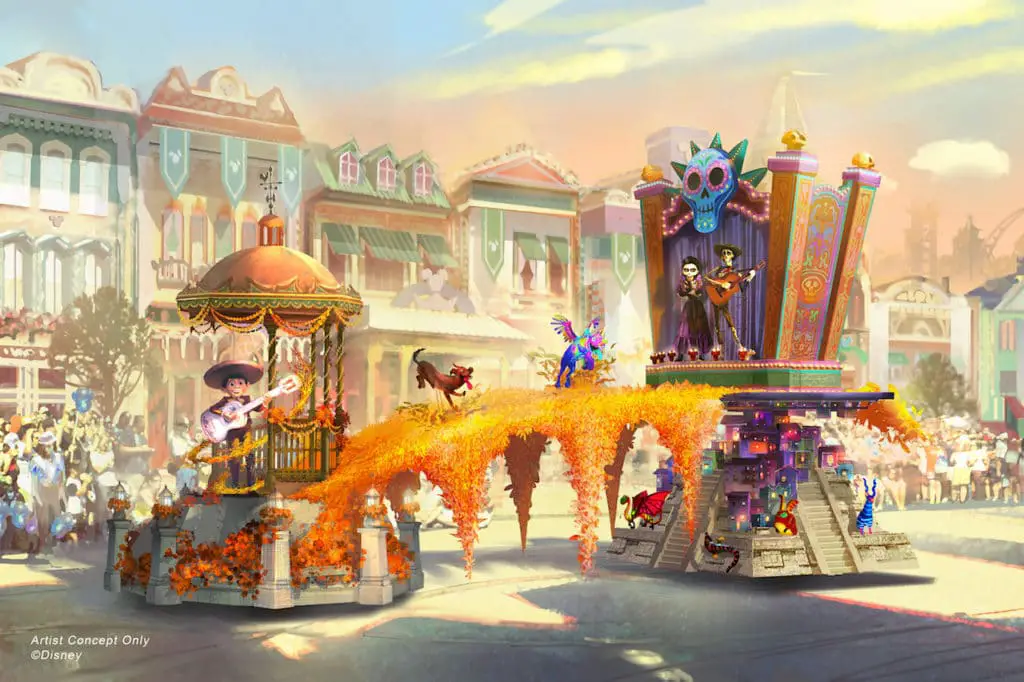 Miguel appears in person for the first time, celebrating the magic that happens when he strums the guitar of Ernesto de la Cruz in the Disney and Pixar film, "Coco." This spectacular float bridges the Land of the Living and the Land of the Dead with vibrant marigolds, and fantastical alebrije spirit animals join the procession, along with Miguel's dog Danté.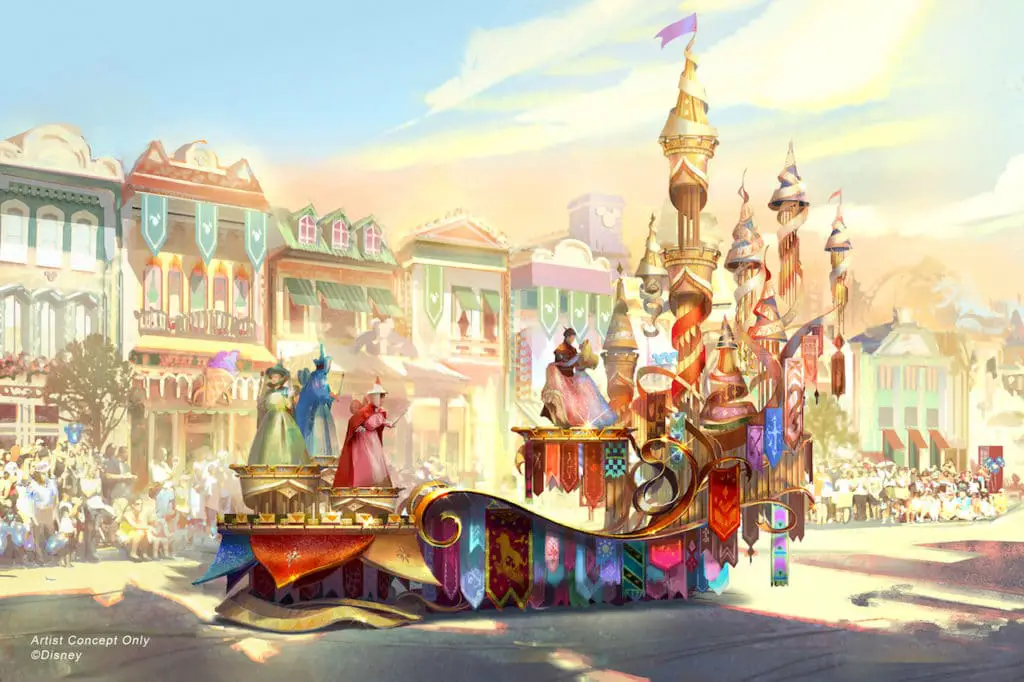 The regal grand finale of "Magic Happens" celebrates magical moments from several classic Disney stories, including the happily-ever-after scene from "Sleeping Beauty" with a trio of fairies and Princess Aurora's gown shimmering between hues of pink and blue.
According to the Disney Parks Blog, Magic Happens "will remind us we don't need wings to fly, that shooting stars were made to wish upon, and that magic doesn't stop at midnight."
Magic Happens will be the newest parade to arrive at the Disneyland Resort. A highlight for many guests, the most recent parade was Mickey's Soundsational Parade. Before that, there was Celebrate! A Street Party which followed the Parade of Dreams that arrived at the Disneyland Resort for its 50th-anniversary celebration.
What do you think of the new Magic Happens parade? Are you excited for it? Which float are you most interested in? Share your thoughts in the comments below!