In counting down the top stories for Disney, the parks tend to steal the show many times.  Walt Disney World has certainly done that with Pandora: The World of Avatar.
Opening What?
All the way back in 2011 it was announced that James Cameron and Walt Disney World would team to bring the world of the Avatar films to life.  However, the first film was over two years old, and though popular at the time didn't seem to hold onto the popularity when the land was announced.  It seemed like an odd choice to bring to Disney's Animal Kingdom.  Yet, plans prevailed and watchful eyes were set on this new beastly kingdom taking shape at the park.
As more and more details were unveiled within 2015 and 2016 it was clear this would be unlike anything Disney had done before.  A sophisticated animatronic would be brought to life.  Floating islands would hover over guests.  And an immersive ride on a Banshee would be sure to take the breath away of passengers.  Would it really live up to its potential, though?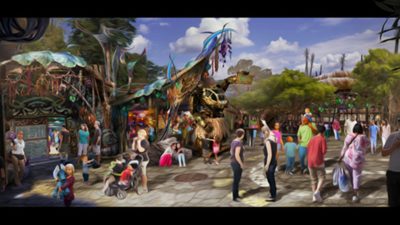 Pandora – The World of Avatar Brought to Life
When Pandora finally opened in May 2017 the crowds came to Animal Kingdom, and especially to the new rides featured there.  Both Na'vi River Journey and Flights of Passage had wait times unseen at the Resort before.  These lines continued days and months and now years after they have opened.  This has been a clear success for not just Animal Kingdom but Walt Disney World as well.  Guests brought back reports of the beauty of the land as it has a photogenic nature that keeps everyone looking around.  The food is some of the best on property according to many reviewers and guests alike.  This land has done changed vacations in Florida for good.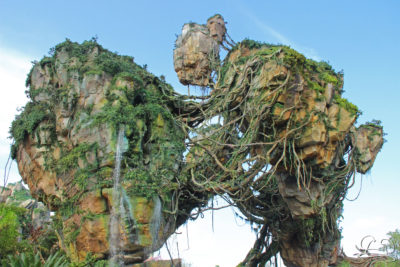 Animal Kingdom – The Destination
The opening of Pandora also ushered in changes to the park overall.  The Tree of Life has nightly Awakenings.  Rivers of Light is a nightly show to dazzle guests.  And Kilimanjaro Safaris has perpetual nightfall journeys to catch a glimpse of animals.  All of this is really to accommodate a full day park with the opening of Pandora.  It has made vacations extended at the Resort for the enjoyment of many.  It has shown, also, that immersive entertainment wows those who visit…something that will come up later…
For now, here is some of the past coverage of Pandora – The World of Avatar
Na'vi River Journey Attraction Heading to Animal Kingdom's Pandora – The World of AVATAR
Disney's Animal Kingdom Dedicates Pandora – The World of Avatar at the Walt Disney World Resort
Pandora – The World of Avatar is Recognized as Best of the Best by TIME Magazine