Disney+ Viewing Paths
Disney+ is here!  Huzzah!!  But, if you were like me you were so excited that you viewed all there was to offer and instantly froze at the sheer magnitude of what could be watched.  So, what can we do?  How do we choose??  I would like to offer some "viewing paths" to take to help choose what to watch.  These are designed so that you don't have to keep being overwhelmed on what to choose next.  Here are some suggestions…
Disney+ Originals
Yes, it might seem obvious, but it might not.  A place to start is to go through the original programming that was created for the streaming service.  They're all visible from the home screen.  However, it might be hard on which to start.  There are a few that whet the appetite and don't take a lot of time to view.  These are the shorts like Pixar in Real Life.  From there go to the episodic features like The Mandalorian and High School Musical The Musical The Series.  Once you've gone through those you can hit up the documentary-type like Encore and The World According to Jeff Goldblum.  Finally, while waiting for more episodes to come online, go to feature films like Lady and the Tramp.
Classic Shorts
The wonderful thing about Disney opening up the vault to classics is that they brought a selection of shorts to the service.  From Silly Symphonies to Goofy's "how-to" series there are plenty of Disney shorts to go 'round.  The best way to find and start is to go to Search and go to Disney Through the Decades.  Most of them are in the 1920s-1950s categories.  These will keep you entertained for quite some time while trying to decide what to watch next.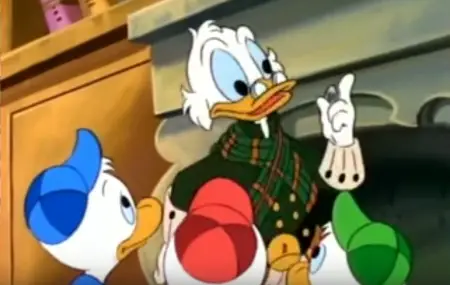 Have a Disney+ Afternoon
A huge plus to Disney+ is that almost all of the now retro Disney Afternoon lineup is available.  Rather than go season by season why not go by the original Disney Afternoon lineup?  It might seem tricky but I suggest going through one episode of each series at a time and go in this order:
Adventures of the Gummi Bears
Ducktales (but not the recent one…yet)
Chip n' Dale: Rescue Rangers
TaleSpin
Darkwing Duck
Goof Troop
Bonkers
Gargoyles
Timon and Pumbaa
Quack Pack
Mighty Ducks
So, go through the first episode of each series and then repeat through this order with the second, and keep repeating.  Some series were shorter than others so the repeat cycle will get smaller as you go.  But, hey, it's classic Disney Afternoon to relive all the way through!
Saturday Morning Cartoons Everyday
Disney cartoons weren't just featured on Disney Afternoon.  There was also an assortment on Saturday mornings.  ABC ran One Saturday Morning programming for a few years.  Also, because of Disney obtaining a few other companies, there are some Saturday morning programming that rounds out the offerings.  Though not all of the programs are online yet, there is enough to fulfill the Saturday morning void that has been left in many of us since we grew up.  Here's my suggestions for what to go through to relive some of this weekend fun:
Disney's Doug
Disney's Recess
Marvel Comics X-Men
Spider-Man and His Amazing Friends
Marvel Comics Spider-Man
The Little Mermaid (just be sure it's the series and not the film)
Iron Man (it's an animated series in case you try to watch the film)
Fantastic Four
Hercules the Animated Series
Teacher's Pet
Parks Path
It might not seem like there is a Disney park path to take since there isn't any that seem directly showcasing the park.  You have to be a bit more open to take this path as some of these titles are what inspired Disneyland, and there are a few gems that do take you into the parks.
The Imagineering Story
Disneyland Around the Seasons
Decorating Disney: Holiday Magic
Disney's Fairy Tale Weddings Special
Disney's Fairy Tale Weddings Holiday Magic
Fairy Tale Weddings
Disney the Plausible Impossible (from the Disneyland TV show)
Davy Crockett films, which are really episodes put together to make a film and was an inspiration for Frontierland
The Sign of Zorro – another inspiration for Frontierland and the more recent Rancho del Zocalo restaurant
True Life Adventure Series

Living Desert
The African Lion

The Vanishing Prairie
20,000 Leagues Under the Sea – for some Tomorrowland inspiration
Dinosaur – which connects with Dinosaur in Animal Kingdom
Inspired by the parks

The Country Bears
Pirates of the Caribbean films
The Haunted Mansion
Tomorrowland

Cars – for that Disney California Adventure feel
Tron: Legacy – to get ready for Lightcycle Run coming to the Magic Kingdom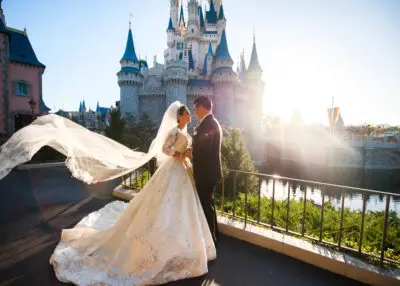 DCOM+
Another point of popularity among subscribers is the plethora of Disney Channel Original Movies available.  It might be easier said than done but go in order with You Lucky Dog first.  Or go in reverse with the most recent first, which, as of writing this, is Kim Possible.  The easiest way to find them all is go to Search and select the purple Disney Channel Original Movie banner.
Disney Channel Series
A little like the DCOMs is the original series that have produced a wide fan-based.  Though there is a collection under Search it is still hard to choose where to start.  I suggest going through some "classics" of Even Stevens and Lizzie McGuire first.  After that, move onto the Suite Life series.  After that is the great That's So Raven and Raven's Home (which is still being produced).  There are plenty of others to go through like Good Luck, Charlie and Girl Meets World.  But, the idea is trying to start which, again, the more retro the better to start with.
Fab 5 in Today's Time
Say you remember word for word all the retro or classic cartoons?  Well, there is plenty of new editions of our favorites!  I would start with the new DuckTales.  After that, you can either move onto the new Mickey Mouse shorts or the Legend of the Three Caballeros.  It's all a good blend of nostalgia with modern twists.
The "I've Seen Every Marvel Movie and Want More" Path
We are always anticipating more Marvel movies.  For those that cannot wait well, there's plenty of great Marvel programs on this streaming service.  I already mentioned a few under the Saturday Morning path, but there is more!  An 80s Spider-Man animated series is a place to start.  Spider-Man Unlimited was a decent, futuristic outing of Spidey.  Over in the X-Men realm, there is X-Men: Evolution and Wolverine and the X-Men.  Avengers Assemble was a great series that had elements of the movies, though not set in the MCU.  Guardians of the Galaxy is a stellar series as well.  There is plenty more under the Marvel Animation Collection, but I would suggest these to start.
There's More
Hopefully, these are some ways to start with Disney+ so your head doesn't explode.  There are plenty of more paths to take through Disney+.  Do you have one you've started with?  Let us know in the comments below!